Photo by Stacy Leigh
VIDEO: Hot Sugar –
"Mama, I'm A Man" (feat. Antwon, Lakutis,  Big Baby Gandhi) –
Watch the video for Hot Sugar's "Mama, I'm A Man" over at Noisey. The song is from his recent Made Man EP and features Antwon, Lakutis and Big Baby Gandhi.
Hot Sugar also recently did a mix for i-D Magazine which features some new material and is titled "Seductive Nightmares."
About Hot Sugar:
What's an artist to do in an age of fixed boundaries? What comes after the musical postmodernism of genre-mashing, artists' social media saturation, and stem formats? We may have changed how music is composed, recorded, packaged, delivered, and promoted, but have we actually conjured any new sounds in this millennium?
For ambitious young NYC-based producer/musician Nick Koenig (a.k.a. Hot Sugar), the frontier lies in a style he's coined as "Associative Music." While still rooted in the pop music format, it's a cerebral approach deeply indebted to Pavlovian response. Koenig is keenly aware of the emotional resonance in specific non-musical sounds. Rather than falling back on the du jour textures and timbres of the latest software plug-ins and synth presets, Koenig strives for a kind of musical timelessness based on crafting songs out of the hum of life, employing sounds existing entirely outside of the music industry's current sonic palette. Early songs were constructed around hip-hop beats made from the comforting thump of a mammalian heartbeat. Hooks were conjured out of the cold sterility of television static or the whimsy of a rat stumbling across a piano keyboard.
The process has grown in scope in advance of Hot Sugar's debut full-length God's Hand, with Koenig cataloging sounds from animals across the world-from swarms of insects to underwater creatures. But the most intriguing manifestation of Associative Music in the upcoming album involves recording sounds that have never been heard before. New technological innovations allow Koenig to tap into the nearly inaudible resonant frequencies of symbolic spaces like condemned houses and empty churches. In preparation for God's Hand, Koenig sought out the aural ghosts in everything from a dilapidated steel factory in industrial New Jersey to the rainy mountains of Tuscany. By harnessing these sonic specters, Koenig attempts to capture tragic happenings in the world and reduce them into dark, romantic compositions.
But the strength of Hot Sugar ultimately resides in his music, not his process. Sure, knowing the science behind his beguiling electronic and instrumental hip-hop passages makes them all the more intriguing, but the back-story wouldn't amount to much if Koenig didn't have a knack for melody and beats. This commitment to the unorthodox hook explains why The Roots lifted one of his compositions for their Grammy-nominated album Undun or why his production skills have been employed by the likes of Das Racist, Antwon, Kitty, and more. If Koenig's recent EP tetralogy isn't enough to convince you of his playful and idiosyncratic genius, then check out any of his self-directed videos. A true Renaissance Man, Koenig demonstrates his mastery of film in a subtly manipulated solo performance at the Parisian airport in "Everybody's Parents Will Die," in the warped softcore melodrama of "Erica," in the AOL dial-up glitch and corresponding GeoCities 8-bit visuals of "56k," and in the voyeuristic montage of "I Don't Wanna B Judged." Based on the ambition, creativity, and scope of Koenig's work, his disdain for boundaries is apparent. For Hot Sugar, everything is a new frontier.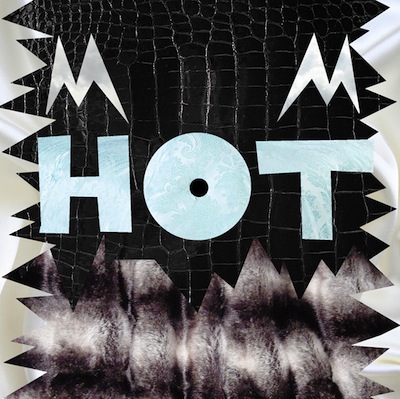 Street Date: October 1, 2013
1. Erica (feat. The GTW)
2. Mama, I'm a Man (feat. Antwon + Lukutis + Big Baby Gandhi)
3. In & Out (feat. Kool AD)
4. Dripping Dimes (feat. Ne$$ + Nasty Nigel + Chippy Nonstop)
5. Zanny Bath (feat. Bill Ding)
6. Blessed (feat. Big Baby Gandhi)
7. Born 2 (feat. Heems)
8. Watermelon (feat. Open Mike Eagle)
9. Future Primitive Art School (feat. Kool AD + Big Baby Gandhi)
10. 56k (feat. Big Baby Gandhi + Nasty Nigel + Lansky + Antwon + Chippy Nonstop + Lakutis + DVS + Kitty + Weekend $)
Links: