R O N I  shares new single "Stop Motion" & announces debut EP via AudioFemme; Crown is due 9/9 on InchPerSecond Records
Crown is due September 9th via InchPerSecond Records
STREAM: "Stop Motion" –
AudioFemme / Spotify / Apple / Bandcamp / SoundCloud
photo credit: Pritam Siri
Today, R O N I  shares a new single "Stop Motion" & announces her upcoming Crown EP via AudioFemme; accompanying the premiere is an interview. Check out the premiere & interview here. AudioFemme described the single about a past relationship of R O N I's as a "reflection … related through powerful, melancholy vocals and set against a slow groove." R O N I's Crown EP is due out on September 9, 2020 via InchPerSecond Records.
R O N I, while visiting her home town of Jerusalem and dealing with a failed relationship was invited to a freestyle session with producer FortyForty. R O N I  heard the beat and synth parts that developed in the room, came up to the microphone and fully gut-improvised "Stop Motion."
Most of this initial stream-of-consciousness take is kept and present In the final vocal track; a freestyle about the self-destruct patterns that follow a heartbreak, "Live it up, go out, drink it…' , 'Bottom feels nice when it holds you", along with lines that talk about the big "promise" in relationships and how they are often viewed from outsiders' perspectives; "They say this must be love, it must be something strong, standing by, staying high, pain lingers when missing you".
Bio:
R O N I, a guitarist, singer and a songwriter, was born and raised in Jerusalem. At the age of 20 she moved to New York City where she and her guitar became a mainstay in the Lower East Side music circuit, filling venues for nearly a decade. As she grew her audience, she toured the US and Europe with her music and performed in festivals like SXSW (Austin TX), CMJ (NYC), 'Yearot Menashe' (Israel) and 'Hasifa' in Jerusalem. Her sound has been described as beautifully unpredictable, unique, visionary and powerfully magnetic. As a musician and guitar player, she has been professionally trained in jazz, blues and rock from an early age. R O N I is the artist you've been dreaming about; the rare kind of dedicated artist who has put in years of hard work to refine her craft, with the talent and stage presence to put it all together into a fully realized package.
Crown showcases a melting pot of genres from Electro Pop to Future R&B. It consists of four moving and catchy songs that reveal R O N I's connection to her fallen relationships in the past, and her hopes towards higher grounds. The EP was produced by FortyForty in Tel-Aviv, that with electronic beats and his synthesized touches managed to empower R O N I's signature guitar and vocal phrasing throughout the album. The resulting sound is compositionally innovative and fresh off the boards. Crown gives you the sense of a crossover that is serving 2020 with a warm synth spoon. While many of her well-established guitar styles and influences peek through, the EP remains a nod to what's current in music today. With this tasteful blending of style and genres, R O N I has positioned herself as a force to be reckoned with in today's female lead guitarist movement and claims her place as an emerging voice.
R O N I  takes cues from atmospheric R&B artists like FKA Twigs, Solange or Liv.e as well as adventurous indie singers like St. Vincent or Empress Of.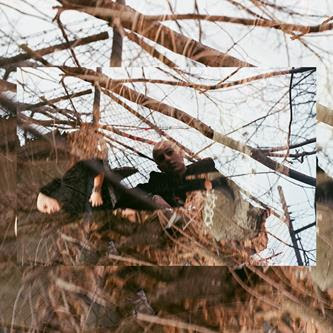 R O N I
Crown
(InchPerSecond Records)
Street Date: September 9th, 2020
Track List:
1. Permanent Visions
2. Stop Motion
3. Senses
4. Higher Ground