Rare DM shares new single, "Naomi" and announces Synths At Sea boat show in NYC (tickets on sale now)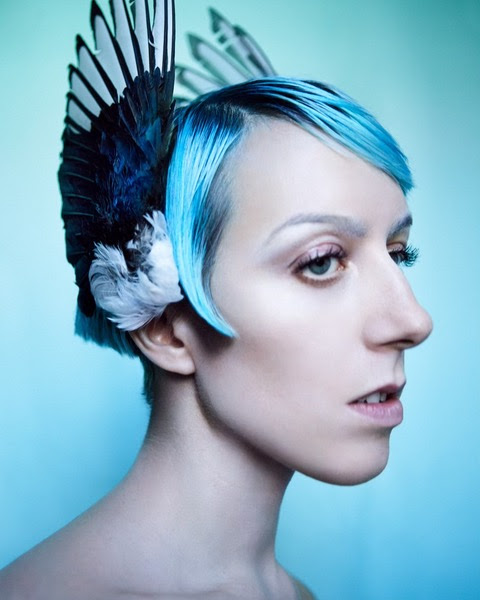 Today Rare DM shares new single "Naomi" and announces Goth Boat Vol. 1: Synths At Sea which will feature live performances from Rare DM, Lucy and DJ sets by Italomatic DJs aboard the Cosmo in NYC. Tickets are on sale now.
Rare DM explains the new song, "Naomi":
"'Naomi' is a song about the person they tell you not to worry about.
Has your significant other ever said they were "psychically connected" to their best friend? 
Naomi likes to text late at night. 
Naomi said they had a dream about you! 
Naomi will send a message that says "Omg I just came for five minutes" ***
Naomi has a boyfriend! That's not weird at all.
Naomi say she is just a friend.
Is emotional cheating real? If there was no physical cheating does it still count?
*** this is a real text that popped up on my ex's phone while he was driving and I was in the passenger seat. Naomi may or may not be her actual name. (It's definitely her real name)"
TOUR DATES
5/12 Brooklyn NY – Music Hall of Williamsburg *
5/13 Brooklyn, NY – Music Hall of Williamsburg *
5/14 Vancouver, BC – Verboden Festival
6/10 New York, NY – Synths at Sea aboard the Cosmo
9/22-25 Chicago, IL – Cold Waves Festival
* = w/ Molchat Doma
Bio:
Dance Music, Dark Matter, Direct Message, Dungeon Master, Distant Memory… People have tried to decipher the meaning behind the name Rare DM, but really it's the Brooklyn-based singer, producer and multi-instrumentalist Erin Hoagg.
Rare DM is Hoagg at her most vulnerable and visceral, as she mines dates, breakups and other adventures to make revealing, romantic darkwave dance-pop music.
With a collection of vintage analog synths, Hoagg transforms the mundane into the magical, transposing real DMs she's sent and received into songs that reflect on the fractured nature of modern communication and online dating. Her songs are dark and deeply intimate, rendering in raw detail the search for that special connection we all crave, but rarely find.
VICE commended her 2019 debut album, Vanta Black, saying Hoagg's "synth programming shimmers, [and] her drum machines burst with vintage warmth." Her new work continues to explore the dark side of modern life, but now she's more seductress than sad girl.
"Send Nudes" "sent ripples across the electronic music spectrum" (Post-Punk.com) with its retelling of a romance that unraveled in the DMs. In the "somber yet scintillating" (PAPER) song, Hoagg's disaffected monotone occasionally breaks into a Billie Holiday-esque lilt. The accompanying cinematic music video follows Hoagg as she pedals through an eerily desolate early-pandemic New York City in a pvc bodysuit, and has since racked up 165K+ views on YouTube.
Follow-up "Rolex" is a creepy club banger that came to life after a TikTok clip Hoagg created, in which she demoed the song, went viral. It echoes the acid techno of the '90s as much as the distant future: a compelling piece of neon-lit hybrid pop for the age of information overload. "Rolex" depicts "a classic story of revenge" (PAPER) in which Hoagg's "tormented young bride" keeps up with the Joneses—by any means necessary. The theatrical music video was directed by Jake Moore and Lisa Saeboe, whose short film Night of the Tilberi Hoagg also scored in 2021.
Since "Rolex"'s runaway success, Rare DM has become a favorite on TikTok (where she has 38K+ followers of her own), regularly soundtracking creators' animations, sculptures and makeup looks.
Rare DM lives up to her name in live performance by utilizing a DAW-less setup—dancing between an Octatrack, a Machinedrum and other analog gear. This year alone sees Rare DM headlining Verboden Festival (Vancouver) and performing at SXSW, Cold Waves X (Chicago) and Synthicide in New York.
Press photo by Liz Mooney