The album, Heating Up, is due Jan. 20 — for fans of Jonathan Richman, Adam Green, Jeffrey Lewis, Lake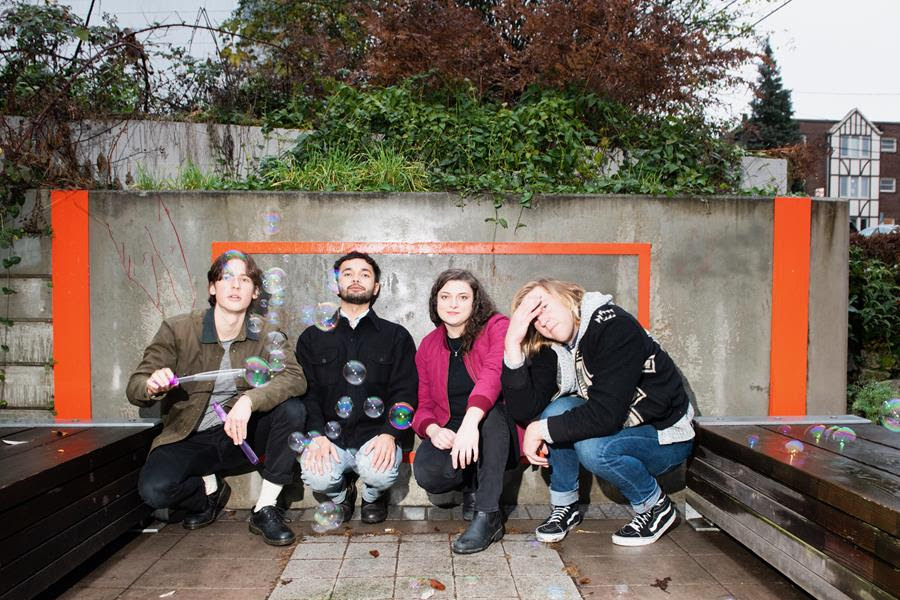 Megadose is a power pop quartet from Seattle, fronted by Stephen Steen. The group delivers punchy pop rock anthems, freewheeling between new wave, slacker rock, and power pop.
The group's roots originate from Steen's hometown of Anacortes, Washington, where he and guitarist Mikey Ferrario were inspired from a young age by a small but renowned community of DIY organizers, invited as youngsters to perform alongside artists such as Mount Eerie, Karl Blau, The Blow, Mirah, and Laura Veirs.
Forming just months before the Covid pandemic, Megadose managed to write and record their first full-length record over lockdown, which was quickly followed by the band's live debut in late 2021. Megadose immediately turned heads thanks to their uninhibited on-stage presence, careless hooks, and tight musicianship.
Now fresh off a West Coast tour in Summer 2022, the group is pushing their early new wave and garage leanings to new, expansive heights, as well as uncovering areas of genre-play that suit the band's hook-heavy songwriting and dense lyrical themes.
TOUR DATES
1/13 Seattle, WA – The Sunset
1/14 Longview, WA – Stash Records – early / all ages
1/15 Portland, OR – Lollipop Shoppe