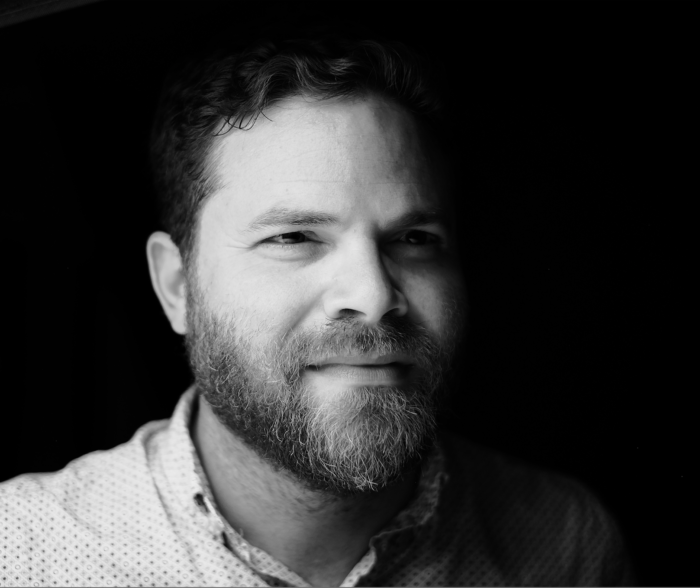 Photo Credit : George McCormack
Contact
A veteran band leader of the last twenty years, and a songwriter of considerable output, Adam Ostrar (formerly Adam Busch) now presents his second solo record "Brawls In The Briar", after a career spent at the helm of art rock ensembles The Curious Digit (Jagjaguwar), Manishevitz (Jagjaguwar) and SONOI (Meno Mosso).
Born in St. Louis, Missouri, Ostrar moved to Chicago in 1999 where he remained until 2014. During this time period as primary songwriter he released four Manishevitz albums on Jagjaguwar. He later formed the band SONOI with fellow Manishevitz alumni Ryan Hembrey and drummer Pierce Doerr.
In 2015, after relocating to Austin, he began his solo career with "River of Bricks" (Meno Mosso). Many of those songs emerged during a period spent studying guitar with African music scholar Nathaniel Braddock, who began teaching him a variety of finger style forms by way of repertoire including African, American Primitive, and British Folk icons Bert Jansch and Davy Graham.
In 2017, Ostrar signed on with Super Secret Records. He headed out to Southwest Texas to record
 at famed music studio Sonic Ranch. Joining him in this project were Wil Hendricks (Califone), Michael Krassner (Boxhead Ensemble) and Stephen Patterson (White Rabbits, Spoon, Hamilton Leithauser).
Ostrar meticulously edited and demoed versions until he felt the songs were fully fleshed out and were ready to record with the band. The recordings were cut live in five days with no rehearsals.
"Brawls in the Briar" opens with the melancholic bounce of "Enemy" and sets forth the theme of cognitive dissonance that resonates with each additional track.  Ostrar mixes referential, autobiographical and subversively political themes often and elegantly within the same song.  "Brawls" is built atop a bedrock of vintage folk, open tunings, twelve string guitars, organ swells, synth pads, piano swagger, bossa nova rhythms and the gorgeous violin work of occasional guest Josh Hill on the Tim Buckley-esque "Drinking from a Candle". Ostrar's early influences–Lou Reed, Robert Wyatt, Caetano Veloso–still impact his work.
Current Release
Adam Ostrar
Brawls In The Briar
Super Secret Records
Street Date: October 13, 2017
Track List:
1. Enemy
2. Another Room
3. Warlock
4. Spare Me
5. Drinking From A Candle
6. Hammered White And Barking
7. Cossacks In The Building
8. Hot Air
9. Boy
10. Color Of Bone
11. Cindy Tells Me