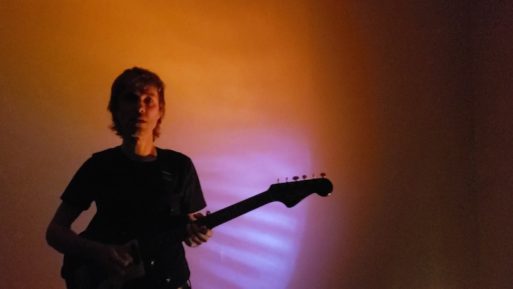 Contact
Bio
Following on from 2016's Wordless Wonder LP and 2017's "Frank Infatuation" single, Minneapolis' Real Numbers are back with a brand new EP entitled Brighter Then. In the interim the combo has expanded to a 5-piece, adding Sophie Durbin on keyboards. Brighter Then was recorded over winter 2019/2020 and shows the band journeying deeper into late 80's indie-pop than ever before.
The lyrics on the EP see Eli Hansen take a more personal and introspective tack revolving around relationships, shifting perspectives, and memories. The title track, which has been crafted slowly over the last few years around its circular lead, tackles the subject of evolving friendships – losses, gains and the acceptance of the present – and channels Sarah favorites The Wake and Brighter.
"Old Cross" and "In The End" were co-authored by Eli and Cameron Soojian and feature Cam's distinctive lead guitar, while "Darling" is nothing short of a pure pop gem. The EP's production finds the band at their most crisp thanks to Matt Castore and his A Harder Commune studios, and the 45rpm 12″ vinyl pressing showcases the tunes at their best. While never straying too far from their scrappy DIY roots, Real Numbers have broadened their sound with assurance, and fans of Felt and the Field Mice will be pleased with the results.
Current Release
Real Numbers
Brighter Then
(Slumberland Records)
Street Date: March 19, 2021
Track List:
1. Brighter Then
2. Darling
3. Old Cross
4. In The End
5. Brighter Then (Reprise)
Photos (click for high-res)