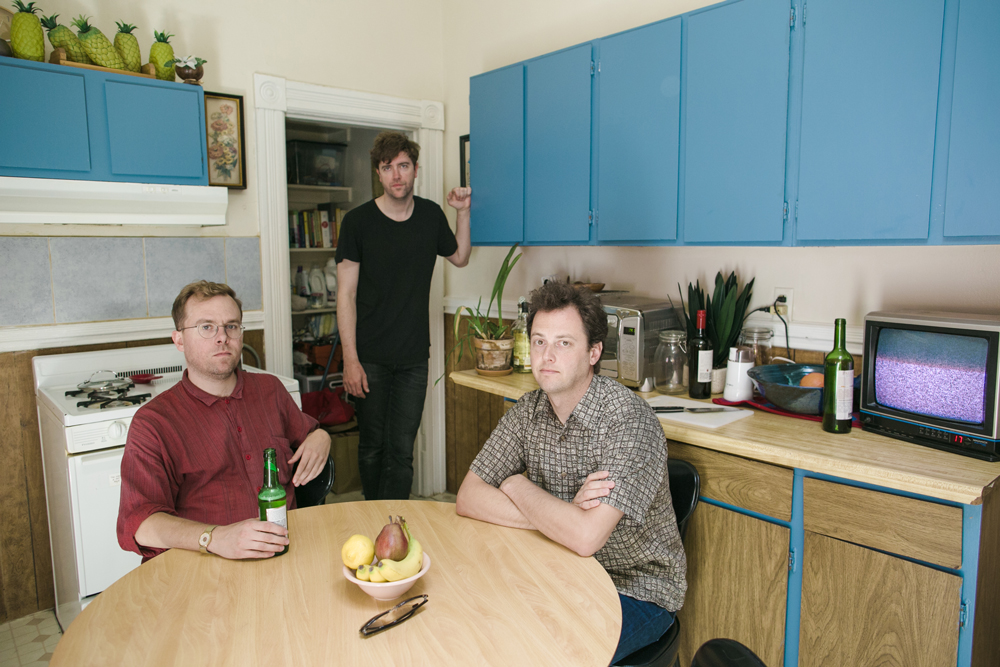 Contact
Bio
Terry Malts' third album, "Lost At The Party," is a long time coming, 3 years to be precise. But the time was spent well. Between stints of touring and local shows, Bassist/vocalist Phil Benson and guitarist/vocalist Corey Cunningham wrote and re-wrote songs over the course of a year in Los Angeles where Cunningham had moved since the release of their last album, 2013's "Nobody Realizes This Is Nowhere."The idea was to broaden the Terry Malts concept and create a kaleidoscopic pop album that has a mixture of moods, each song turning to a different sound inspired by the records the band have loved over the years. The driving punk (Buzzcocks, The Undertones) that has been a cornerstone of the group's sound sits snugly with songs steeped in indie-pop and power-pop (The Chills, Dwight Twilley).
Once the band was ready to record they enlisted Monte Vallier (Soft Moon, Weekend, Swell) to co-produce at his Ruminator Audio studio in San Francisco. It is the group's first album recorded in a studio. 2012's "Killing Time" & "Nobody Realizes This Is Nowhere" were both recorded in various practice spaces by guitarist Corey Cunningham and the group was intent on shaking the lo-fi tag.
The freedom of the studio allowed the band to expand on their sound with the addition of 12-string electric guitars, piano, organ, and sound effects. From driving opener "Used To Be" through jangling ballad "Gentle Eyes" to first single "Seen Everything" and haunting closer "When The Nighttime Comes," Terry Malts have put the augmented sonic palette in the service of some of their strongest tunes yet. The resulting album, "Lost At The Party," is a lovingly-crafted love letter to pop music in all it's forms.
Current Release
Terry Malts
Lost At The Party
[Slumberland Records] Street Date: October 14, 2016
1. Used To Be
2. Won't Come To Find You
3. Your Turn
4. It's Not Me
5. Waiting For The Bomb
6. Seen Everything
7. And Suddenly
8. Come Back
9. Playtime
10. When The Nighttime Comes
11. Gentle Eyes
Pics (Click for High Res)
Photo by: Gina Clyne Photography
TERRY MALTS LINKS: