Contact
Bio
Younghusband first appeared in 2011 and this second LP has been a smoke stack on the road ahead since their 2013 debut 'Dromes'. While that album defined a scene, this one sets them aside. 'Dissolver' takes in a wide sweep of guitar music and focuses it into a precisely individual proposition; a sound unto itself that nonetheless garners comparisons with Elliott Smith, The Shoes, and Big Star. It is slated for release in October 2015 on ATP Recordings.
The quartet of Euan Hinshelwood, Joe Chilton, Adam Beach and Pete Baker emerged as one of a crop of so-called neo-psych bands. Under a canopy of reverb and phase, they could be heard hunting for escape routes from the played-out circus of British rock. No easy task in a country so cold, expensive and hostile to change, where bed-bound, infinite scrolls into the past are sometimes the only entertainment you can withstand or afford.
The band have struck well clear of the dying party and markedly expanded their horizons, assiduously refining their sound and pushing themselves beyond their previous work. They could have expected a struggle for orientation but instead circumvented the difficult second album cliché, producing something which feels utterly effortless. Each section of music rolls out of what came before in a shuttle of cause and effect, tension and release that tic-tacks back to the exhilarating opener 'Waverley Street' and its invitation: "…the offer is open tonight"
Hinshelwood's songs are subtler and more nuanced this time, yet their choruses have been scaled up. They're so discreetly prepared and precisely placed that they seem to come out of nowhere: lily pads hitting an exponential breeding curve, exploding from the crystalline surface of the verses.
Younghusband was initially embarked upon solo, Hinshelwood transmitting fuzzy 7"s from his bedroom, until the band gathered flesh-and-blood members. Adam Beach (guitar), Joe Chilton (bass) and Pete Baker (drums) contribute the music's involved, intricate parts and its neat complexities of texture. Hinshelwood still writes the fundamentals at home in South London, in his 8-track grotto, giving these songs an indelibly personal core.
"There had been well over a year from recording 'Dromes' to releasing it. And in that time, many bands with a sound akin to 'Dromes' had started to emerge," he says.
"When we started touring we were already moving on from that record and I guess, towards of the end of the touring, I realised I wasn't connecting with what I was doing enough. I just wanted to get back to a place with the emphasis on the song: dry out the sound, bring forward the melodies and rhythm."
Having inked the map wet with tours and appearing alongside the likes of Pond, LOOP, Slowdive, Bo Ningen and Toy, in February the band upped sticks to Bristol for two weeks, feeling the need to free themselves from London's neurotic social circuitry.
"Our drummer Pete came across Invada," says Hinshelwood, "Equipment-wise the place was great – it's owned by Geoff Barrow so a solid collection of keyboards as expected. More importantly it wasn't fancy or frilly, just a good basic studio with a tape machine that isn't intimidating or trying too hard and lets you get on with what you're doing. It felt like a neutral place.
"The ultimate thing for us was get out of London and distractions, and capture something quickly," he says, "Rather than a long, drawn-out process, where identities can morph and things become confusing. We wanted to record and mix it in two weeks and we achieved that."
Robert Hampson from LOOP – not a band you'd associate with this kind of stripped-back, pristine audio – was given the job of recording and mixing the album, facilitating the space for its harmonic progressions and melodic ideas to breathe.
"He was amazing at getting guitar sounds, and making two intertwining guitars seem separate and in their own space without being disconnected," says Hinshelwood, "He also made me think about singing a lot – phrasing, not being afraid to sing hard. I was used to having delay all over my vocals before, and I could sing quite softly and the delay could do the work. If I had to get something across [this time] it was literally just down to me."
This isn't to take away from their previous output, slathered in effects pedals, but growth in this case has relied on a significant slash and burn. It has lead them in exciting new directions. Warren Ellis, who heard them through the label grapevine when they signed to ATP, provided strings for 'Heavy Expectations' and the album's self-titled closer. 'Dissolver' arrives like eulogy fireworks at the death of the record with the Dirty 3/Nick Cave and the Bad Seeds warlord summoning a final shower of violins. It's the ideal cadence on the gorgeous, patiently sought out sounds that populate the LP.  
Even as they're expertly made, these assured, authoritative songs reveal the band at a tender moment. Hinshelwood's heart was on something of a butchers hook the time –a situation as reliably constructive for music as it is bad news for the liver. He doesn't want to dwell on it and it's been expressed as well as it's going to be on standouts 'Better Times' and 'Blonde Bending' – or, for your insomnia album tracks playlist, 'Broken Girls.' Catharsis is achieved through lines of guitar, organs or words mined from a seam of classic power pop – "she lies awake every morning, wondering why she lives a lie/sometimes everything you want to be looks better in disguise".
Despite confirming the scope and ambition of the band, the album carries an inescapable vibe of the country it was made in. 'Once around the park, enjoy the weather, don't call me after,' Hinshelwood deadpans on 'Heavy Expectations,' before he's subsumed by an enormous dovetailing vocal harmony Rod Argent would be proud of. The John Lewis motto pops up in outstanding drug ballad 'Misguided Light'.
Insights gained from a deep momentary downer have intersected with a period in which everyone under thirty wears zoo animal expressions; 'Dissolver' woozily reflects a corner of the world that is devolving back to flat beer, slanted cricket pitches and vertical class. Through ten superbly written tunes that explore personal hopes, fears and betrayals it captures a sense of the wider situation's awful morbidity and the chance of its being transfigured tomorrow.
Praise for 'Dromes' (Sonic Cathedral, 2013)
"If you are looking for the perfect album to soundtrack the abrupt transition from summer to autumn, Younghusband have made it."  – The Quietus
"Places the bright riffs of Pink Floyd's early releases within the rigidity of Broadcast, ingeniously reinventing influences"  – Louder Than War  
"In a musical scene that is currently seeing many diverse artists have their say on the recent psychedelia-revival,  their voice may just be a key one." – London In Stereo
Psychedelic but never heavy; dreamy but never half-asleep; pretty but not in the least bit twee; pastel-hued but never washed out, Younghusband and Vernhes have pulled off an absolute blinder – Louder Than War  
With Sonic relatives The Jesus and Mary Chain and The Brian Jonestown Massacre, Beatles melodies bloom beneath the distortion – NME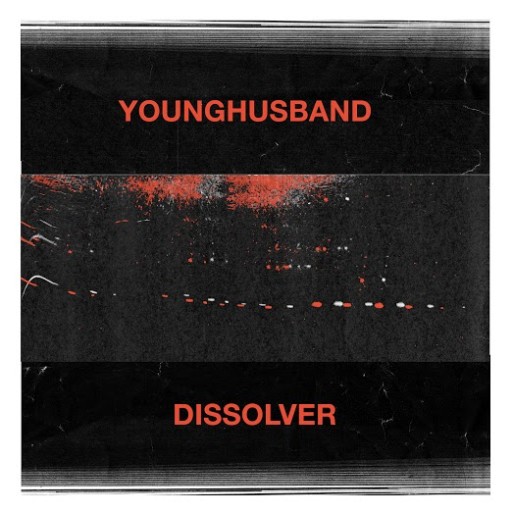 Pics (Click for high res)