photo by Kristin Cofer
Contact:

Press Contact: Daniel Gill at Force Field PR
[Email: daniel@forcefieldpr.com, tel: 323.344.1602]
Bio:
The Black Ryder began writing the songs that would appear on The Door Behind The Door not long after finishing their acclaimed debut Buy The Ticket, Take The Ride in 2009. Engineered by Von Ryper and produced by he and Nash, The Door Behind The Door began to take shape soon after the band left Australia to tour America in 2010.
Says vocalist / songwriter Aimee Nash "Since releasing our first record we left Australia, toured America, relocated to Los Angeles, all the while trying to find our feet & get somewhat settled enough to write & produce this record. It also took some time to find the right scenario for releasing our music as well."
Since the release of 'Buy The Ticket'…The Black Ryder have toured & opened for Black Rebel Motorcycle Club, Primal Scream, Brian Jonestown Massacre, The Black Angels, Broken Social Scene, The Charlatans, & The Raveonettes. Nash and Von Ryper's iconoclastic collective proves as hard to pigeonhole as it is easy to love. Rolling Stone included Buy The Ticket, Take The Ride in its "50 Best Albums of the year", praising its "sprawling, slow-burning psyche rock that paints creeping moods with layer upon layer of droney, blissed-out guitars and ethereal vocals…This is the perfect accompaniment to slowly losing your mind (in the best possible way). Don't come looking for big chorus or bubblegum blurts – just settle in for the long, blissed-out ride."
True to the group's maverick m.o., The Door Behind The Door transforms The Black Ryder's kaleidoscopic sound and vision into something even more vivid, uncompromising, and sublime, bringing in new textures and emotions that evolve as its nine-song cycle unfolds. "We wanted to create music that was layered, emotive & majestic," says Nash. "You open one door, and you find there's another, you keep moving through each door to the next not quite sure where you're going or what to expect, but there's something enticing & reassuring you that you're moving in the right direction." "The final track listing order was very deliberate, each track would morph into something completely different," adds Von Ryper. "The whole idea is that it is a journey where, as a track finishes, one door might lead to ascension, whereas another may be a descent."
The portent of that journey announces itself with the ominous album opener "Babylon," a drone poem featuring a warped, distorted guitar line laid over an amniotic drum loop. Second song "Seventh Moon," meanwhile, rides a deliberate tempo and stark minimalism to an orchestral simmer, as Nash's beguiling vocal weds country yearning with abandon.
Elsewhere, tracks like "The Going Up Was Worth The Coming Down" (hauntingly sung by Von Ryper) and "Throwing Stones" feature intimate acoustic guitar recalling John Fahey and Bert Jansch – with the latter growing to a stirringly epic, Gospel-infused climax. "It's more of a soundtrack to the moods & feelings that we were trying to convey rather than just creating nine songs," says Von Ryper.
The looping tempos filled with wide-open space and eerie folk-blues textures reveal new facets of The Black Ryder's consciousness expansion. Over six and a half minutes, the narcopleptic Mo Tucker-meets-"Be My Baby" beat on "Santaria" pulses gradually to reveal a widescreen wall of guitars that never resolves and a defiant lament by Von Ryper. The Door Behind The Door reaches its atmospheric apex, however, with "(Le Dernier Sommeil) The Final Sleep" – a cinematic slo-mo instrumental whose beatless expanse of strings and synthesizer evoke Eno's ambient masterpieces over its twelve-plus minute duration. "That was a real landmark," says Von Ryper. "It was incredibly different for us to do this very subtle, emotional orchestral piece, but it expresses everything we wanted. If there was an obvious statement of what we're trying to do – well, finishing the album with a twelve-minute experimental string piece is it. For a song to have ended up on this album, it had to stir something up in your soul and create some kind of emotion."
But where Buy The Ticket… featured contributions from members of Swervedriver, Brian Jonestown Massacre, & Black Rebel Motorcycle Club, The Door Behind The Door found Nash and Ryper largely creating as a duo, with the bands current live drummer Graham Roby also contributing to the recordings. Together, Nash and Von Ryper recorded everywhere from famed old-school L.A. studio Ocean Way to the Valley-based studio maintained by Joe Cardamone of The Icarus Line, to makeshift recording setups in Joshua Tree, & Idyllwild California. "We always knew that we wanted to write in the desert, or seek out the most remote & isolated places you could find," Nash says. "Where there are little to no distractions and all you have to face is yourself & the music."
Buy The Ticket… became an underground phenomenon; tracks from the album appeared in TV shows like House, Damages; Fashion brand Diesel closed out their NYC fashion week show in 2010 with Let It Go; iconic Australian Jewelry designers MANIAMANIA featured the bands music on numerous campaigns including The Third Mind (modeled by Australian model Abbey Lee Kershaw & premiered in the NY Times); Nash also sang on Black Rebel Motorcycle Club track "Done All Wrong" which appeared on the Twilight: New Moon soundtrack. Despite this success, however, Nash and Von Ryper split as a couple and divorced. The pair remains close confidantes and musical collaborators, however, with Von Ryper moving with Nash across the world to Los Angeles.
Due to the deeply personal nature of The Door Behind The Door's creation, Nash and Von Ryper are taking the reins for its release, putting it out worldwide on the band's own imprint The Anti-Machine Machine in conjunction with The Orchard. After working with EMI Music Australia and Mexican Summer to release Buy The Ticket…, the duo decided to self-produce and release The Door Behind The Door in an effort to preserve the album's uncompromised genesis. "We have a very specific vision for what it is we want to do here," Nash says. "We had to keep moving & creating & evolving until we found the right fit as we saw & heard it. From the music production to the artwork & imagery, to wanting to release this on our own label, to the live performance."
"We've been hands on in all facets of making & releasing our music. This approach may have taken more time to get to this point where we are finally releasing our music, but as the pieces are falling into place it's quite a wonderful feeling knowing that our imaginations have brought us here to now with an album that we're both proud of."
Written by Matt Diehl (Spin, Billboard, New York Times, Rolling Stone)
THE GUARDIAN: The Sydney duo join the likes of King Gizzard and the Lizard Wizard, Ty Segall, Hookworms, the Wytches and Goat in the new psychedelia movement. Keeping on that theme of door-based preoccupation, Nash and Scott Von Ryper's debut UK album, The Door Behind the Door, is beautifully slow burning, its grinding guitars and heavy layers of dark, feted romance akin to Spiritualized and the Jesus and Mary Chain.
PITCHFORK: The moaning feedback drone in "Seventh Moon" has the gorgeousness of a Neil Halstead lead, "Let Me Be Your Light" has a candy-kissed psychedelic swirl, strings and all, that serves as the perfect backdrop for Nash's whispery vocals, and "Until the Calm of Dawn" brings to mind the acid-fried Disneyfications of prime Mercury Rev, with a twinkly music box set against a sweeping orchestral arrangement.
NOISEY: The Black Ryder tends to swirl together breathy post-rock crescendos, plaintive shoegaze melodies, and psychedelic sprawl to create a greater, sprawling whole. The LA-based Australian duo (comprised of former couple Aimée Nash & Scott Von Ryper) does so to great effect on its latest record, The Door Behind the Door.
UNCUT MAGAZINE: 8/10 – Nu-shoegazers trip the dark fantastic. Offering black-on-black swirls of hypnotic psych gloom, The Black Ryder's belated follow-up to 2009's 'Buy The Ticket, Take the Ride' is a heavy trip indeed… constructing intricate mini-universes of MBV-like noise on the brilliant 'Let Me Be Your Light' or exploring Primal Scream-ish acid-soul on 'Throwing Stones'.
ENTERTAINMENT WEEKLY: The Black Ryder's 'Let Me Be Your Light' is gothy shoegaze perfection.

STEREOGUM: Ethereal drone, ceremonial percussion, and dead-eyed harmonies carry on together until they build up to something sublime. There's never really a climax because the whole thing feels like one overwhelming wave of gorgeous noise.
NYLON MAGAZINE: Their music is spiked with feedback the way a murder cocktail is spiked with arsenic, but it's the dreamy vocals of singer Aimee Nash that somehow turns the band into something more than a trippy daydream of chords. For times in need of mellowness – like Mondays, definitely – we highly recommend turning up your computer speakers and streaming their stuff online. Just don't forget to breathe.(BAND CRUSH)
LOUDER THAN WAR: The Black Ryder have been making a great psychedelic noise for past few months that has culminated in their new album which will be their breakthrough moment. They sound like the greatest band that Creation never released in their golden period and their blissful tripped out indie perfection is quite magical.

CONSEQUENCE OF SOUND: Though technically just a singer-songwriter duo, Australia's The Black Ryder make up their live band with guest artists from bands like Brian Jonestown Massacre, Black Rebel Motorcycle Club, and Swervedriver. Their debut album, Buy the Ticket, Take the Ride, wanders from bending shoegaze riffage to thumping stoner rock reminiscent of The Black Angels. The standout track is the album's opener, "To Never Know You", which sounds just as much like a My Bloody Valentine track as its name would suggest.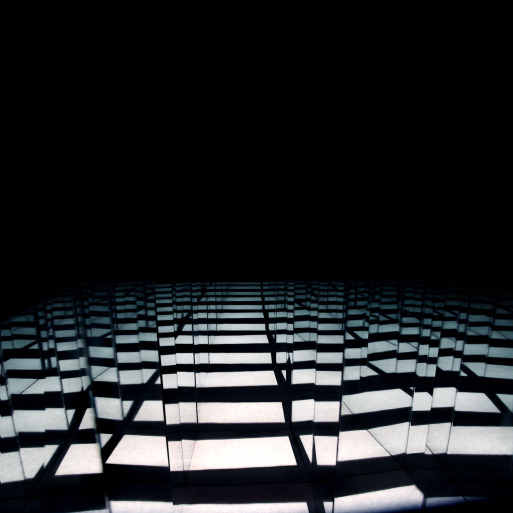 The Black Ryder
The Door Behind The Door
(Self-Released)
Release Date: Feb. 24, 2015
Track List:
1. babylon
2. seventh moon
3. the going up was worth the coming down
4. let me be your light
5. santaria
6. throwing stones
7. all that we are
8. until the calm of dawn
9. (le dernier sommeil) the final sleep
 Pics (click for high res)
Photos by Kristin Cofer
[media] [/media]