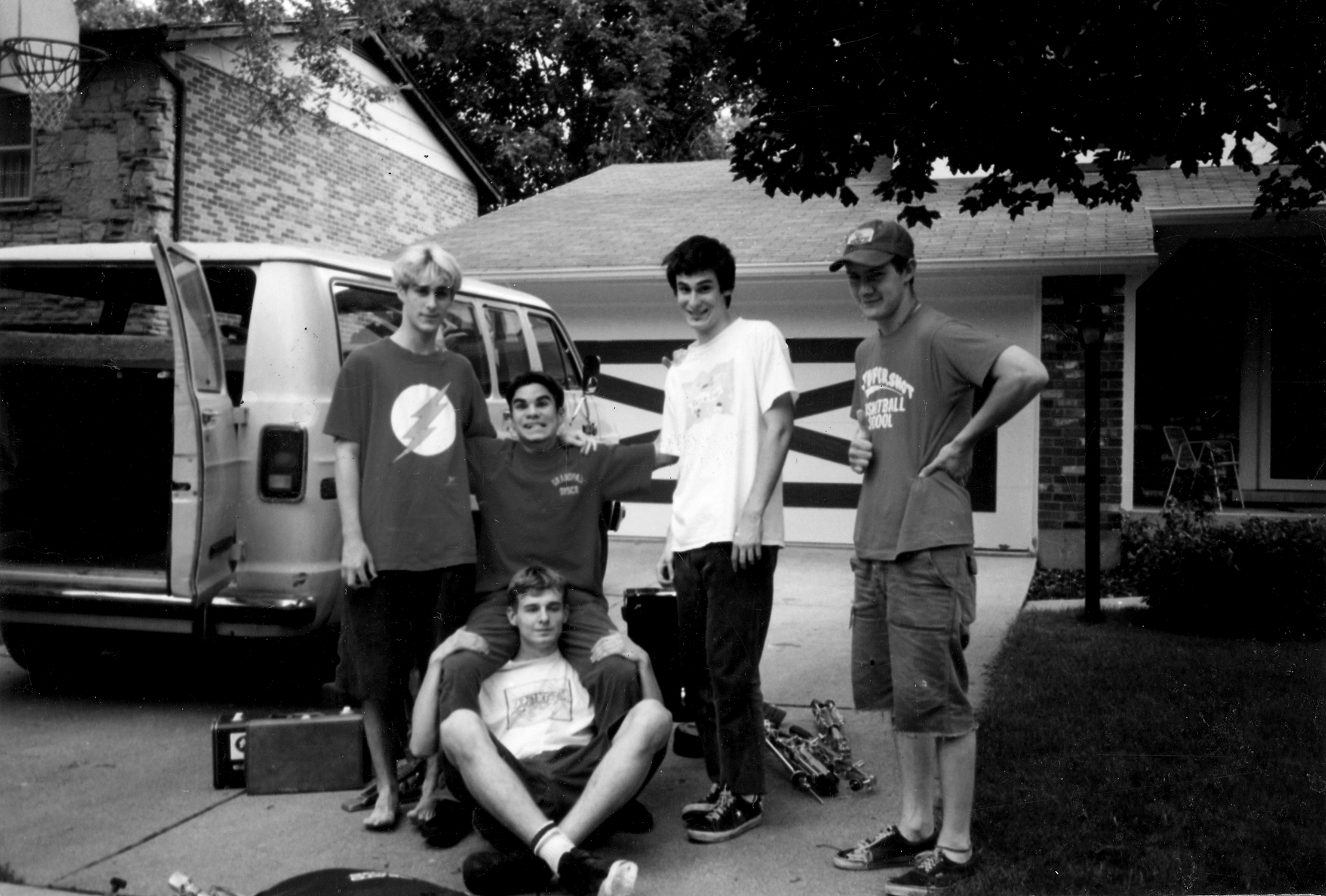 Cap'n Jazz
VIDEO: "Oh, Messy Life" (Archival Footage)
MP3: "Oh, Messy Life"
CAP'N JAZZ
07/10 Louisville, KY Forecastle Fest / The Riverfront Belvedere (Get Tickets here)
07/17 Chicago, IL Bottom Lounge (Sold Out)
07/18 Chicago, IL Bottom Lounge (Sold Out)
07/23 Washington DC The Black Cat (Get Tickets here)
07/24 Philadelphia, PA Starlight Ballroom (Sold Out)
08/27 San Francisco, CA Bimbo's 365 Club (Get Tickets here)
08/28 Los Angeles, CA Echoplex (Get Tickets here)
***
Jade Tree is thrilled to announce that one of its most influential and popular titles, Cap'n Jazz's seminal discography Analphabetapolothology, will be released on vinyl for the very first time on June 29th. A little over ten years have passed since the original CD release and we are proud to give the record the proper proper full featured vinyl issue that it deserves. As Cap'n Jazz has grown in popularity, so has the demand for the anthology on vinyl and we are more than happy to combine our efforts to put together a package well worth the wait.
The Analphabetapolothology double LP will be packaged in a deluxe gatefold album jacket with plenty of bonus material not included with the original CD release, including never before seen photos, show fliers, and new liner notes by Tim Kinsella. Further details and pre-order info for the release are to be announced.
As you may have heard, Cap'n Jazz has sold out two Chicago reunion shows in a matter of days. The band has now added three more dates to the reunion. This summer will be your one chance to see Cap'n Jazz live. We'll see you there!
***
The Story
With only one full-length album to their name alongside a handful of singles and compilation tracks, Cap'n Jazz left a longstanding impression and irrefutable influence on the region's bohemian punk scene and unwittingly spawned a breeding ground for future scene stars such as the Promise Ring and Joan Of Arc. Traces of their sonic fingerprint permeate hundreds of indie records released in their wake.
Related Artists
Joan Of Arc
Owls
The Promise Ring
Owen
Maritime
American Football
Ghosts & Vodka
Cap'n Jazz
Analphabetapolothology
(Jade Tree)
Street Date: June 29, 2010
Format: Vinyl
Track Listing:
1. Little League
2. Oh Messy Life
3. Puddle Splashers
4. Flashpoint: Catheter
5. In the Clear
6. Yes, I Am Talking To You
7. Basils Kite
8. Bluegrassish
9. Planet Shhh
10. The Sands Have Turned Purple
11. Precious
12. Que Suerte!
13. Take On Me
14. Tokyo
15. Ooh Do I Love You
16. Hey Ma, Do I Hafta Choke On These
17. Forget Who We Are
18. Olerud
19. We Are Scientists!
20. Sea Tea
21. Troubled By Insects
22. Rocky Rococo
23. AOK
24. Sergio Valente
Bonus Downloads:
25. In the Clear
26. Soria
27. No Use For A Piano Player When You Got A Player Piano
28. Scary Kids Scaring Kids
29. Bluegrass
30. Winter Wonderland
31. Geheim
32. Easy Driver
33. Theme to 90210
34. Ooh Do I love You
CAP'N JAZZ LINKS:
Label Page – http://www.jadetree.com/bands/artist/cap%27n_jazz
Facebook – http://www.facebook.com/pages/Capn-Jazz/53927572550