Generationals
MP3 – "Greenleaf" –
http://www.spin.com/articles/exclusive-catchy-indie-pop-generationals"
VIDEO: "Carrying The Torch" (from the Trust EP) –
http://www.youtube.com/watch?v=cKG0KQJomek
Brutal is one way of putting it. The only way, really, considering the thermometer-cracking highs that faced Generationals during the month-long sessions for their second album, Actor-Caster.
"DC is very unforgiving in the summer. It just radiates heat," explains singer/multi- instrumentalist Ted Joyner. "So even though it was sunny outside, we sat in the basement most of the time."
That explains the melancholic/morose bent of the band's lyrics this time around, like how Grant Widmer-also a singer/multi-instrumentalist-refuses to pick up the phone in "Goose & Gander" or the way Joyner's lovelorn melodies linger well after the last dust-clearing note of "Dirty Mister Dirty." It's as if they're chasing every smile with a sneer, and at least one of them's brandishing a knife behind his back.
As for the duo's songwriting, it's still sunbaked in spots (the persistent piano lines of "Greenleaf," the galloping grooves of "Ten-Twenty-Ten" and "You Say It Too"), but nothing's stuck in the '60s. More like the here and now, combined with the warm, inviting vibe of classic pop cuts.
"It's important for us to record the old way-with analog equipment and tape machines,"explains Widmer, "But we also incorporate lots of electronic elements that wouldn't have been available to someone in the '60s. That combination is our sound."
And by electronic elements, he means everything from the shimmering synth lines and spare handclaps of "Yours Forever" to the lonesome keys and lacerated drum loops of "Black and White." None of which sounds all that strange when you consider the time machine tendencies of Generationals' widely acclaimed debut album, Con Law, a decade-spanning disc that features the same producer as Actor-Caster (Daniel Black) and sounds as familiar as a stack of slightly scuffed 45s (the heated horns and heaven-sent harmonies of "When They Fight They Fight," the snake-like bass lines and steam-pressed beats of "Bobby Beale").
Of course, it helps that Widmer and Joyner have been close friends since they were 13-a pair of freshmen trying to learn Beatles tracks on their first guitar. The New Orleans natives have shared apartments, jobs, schools and stages ever since, to the point where they practically finish each other's sentences.
"We know exactly what the other person is going for when an idea comes up. I think you can hear that in this album," says Widmer. "I played him the chords for 'Black and White' on guitar, and he knew exactly how to play them on piano and make them sound. So much so that it didn't even need a guitar after the piano was down; the guitar would have been redundant."
GENERATIONALS
02/16 Los Angeles, CA Hotel Cafe (early – 7pm)
02/17 Los Angeles, CA The Satellite
02/25 New Orleans, LA Tulane / LBC Quad
03/12 Denton, TX 35 Conferette
03/16 – 03/18 Austin, TX SXSW
03/19 Laredo, TX Old No. 2
05/08 New Orleans, LA New Orleans Jazz Fest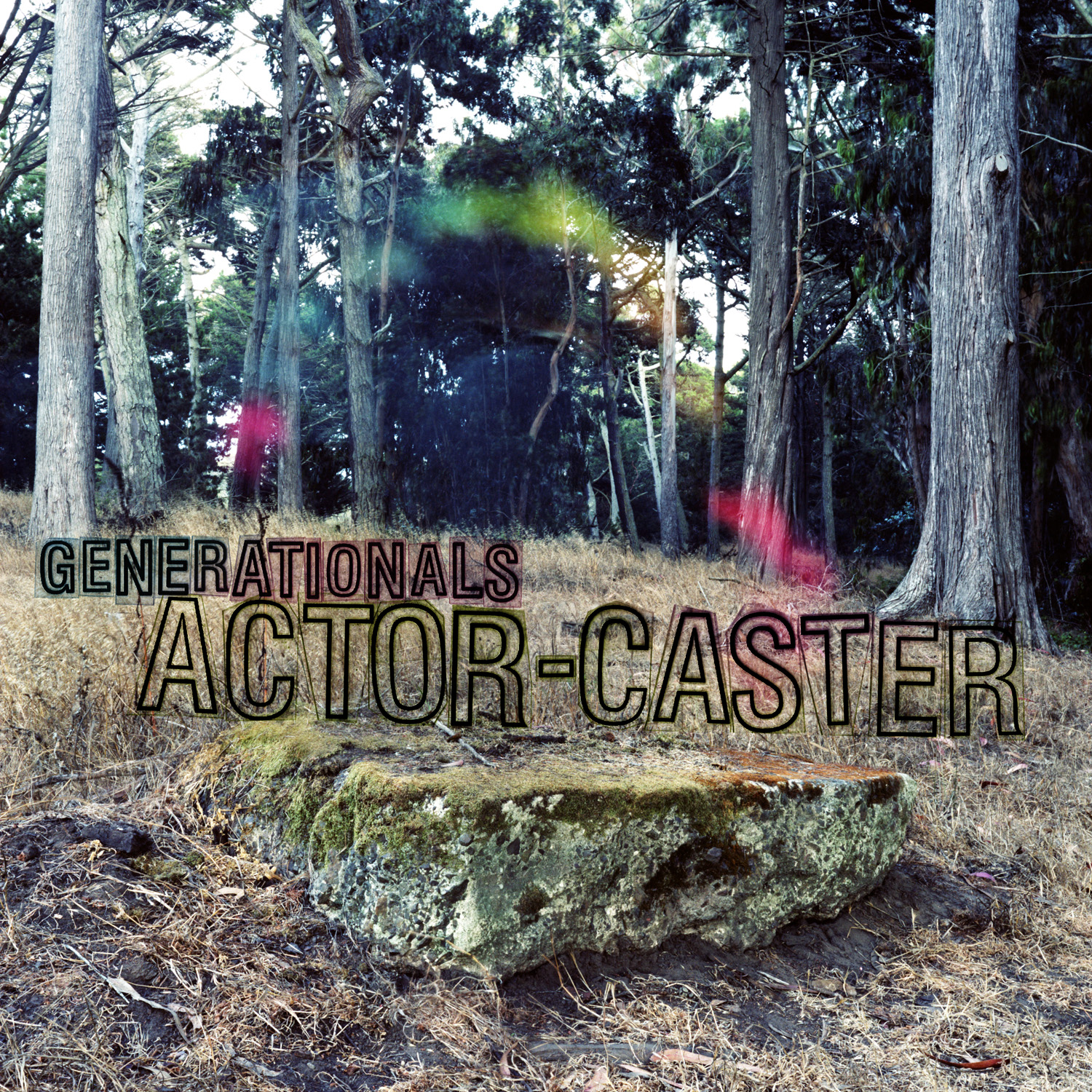 Generationals
Actor-Caster
(Park The Van)
Street Date: March 29, 2011
Formats: CD / LP / Digital
1. Ten-Twenty-Ten
2. I Promise
3. Yours Forever
4. You Say It Too
5. Goose & Gander
6. Dirty Mister Dirty
7. Black and White
8. Tell Me Now
9. Greenleaf
10. Please Be It

Generationals
Trust EP
(Park The Van)
Street Date: Nov. 09, 2010
Formats: CD / Digital
1. Say For Certain
2. Carrying The Torch
3. Victim of Trap
4. Trust
GENERATIONALS LINKS:
MySpace – http://www.myspace.com/generationals
Press Materials – http://www.parkthevan.com/generationals