New Age Real Change' out February 26 via INSCAPE
STREAM: "Venus, TX"
YouTube / SoundCloud / The FADER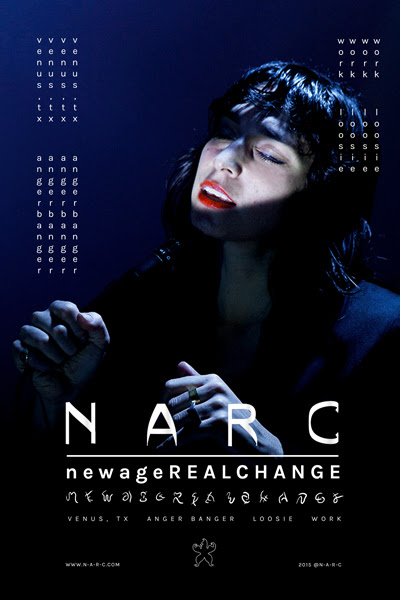 Photo Credit: Chris Maggio / design by Studio Junbi – (Click Image for High Res)
N-A-R-C (New Age Real Change), is the latest project from singer/songwriter and artistPepi Ginsberg, her first release on her own Inscape Records, an imprint she started with partner Martin Crane. Her latest single "Venus, TX" comes from her forthcoming debut EP'New Age Real Change,' due February 26.
The video for "Venus, TX" comes from the minds of creative team Studio Junbi, who conceptualized the video in the style of Korean 'Mukbang' (eating room) performances, in which cam-stars eat massive quantities of food in front of an online audience for entertainment. Stream the video over at The FADER and on YouTube.
Pepi Ginsberg, who began her career as a solo artist and then ventured into a life of touring in bands, has come full circle with her latest release: music and art directing a solo vision entirely her own. Living in a friend's loft in Chinatown after a particularly turbulent moment in her life, Pepi parted from her band and learned to arrange in the computer software Logic (though she now arranges and produces in Ableton). There she crafted meticulous demos that would serve as the framework for songs she produced with Michael Beharie and Martin Crane.
According to Ginsberg, "the project has always felt subtly magical, particularly charmed. I had a vision and something to say, it was perhaps more ambitious than my means, both financially and technologically, but I felt through the power of ingenuity and a little (or a lot) of sweat we could make it work." Working with Studio Junbi creative directors Rodan Tekle and Kyunghee Jwa, who created the visuals for the project, Ginsberg and her team worked to make art that sounded like the music she was crafting: Fresh, feminine, and strong.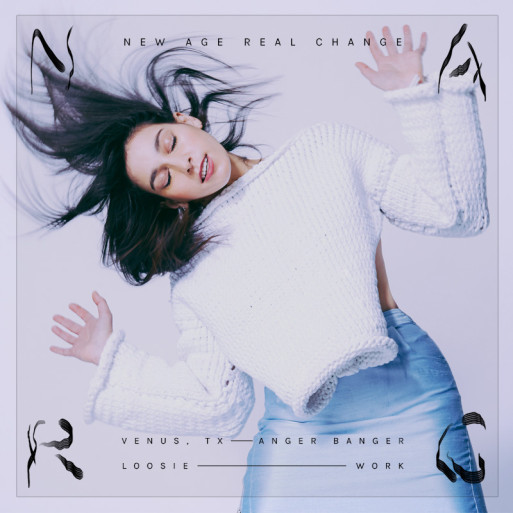 (Click artwork for high res)
N-A-R-C
New Age Real Change
[INSCAPE] Release Date: February 26, 2016
1. Venus, TX
2. Anger Banger
3. Work
4. Loosie
Official: http://www.n-a-r-c.com
Facebook: https://www.facebook.com/newagerealchange
SoundCloud: https://soundcloud.com/n-a-r-c
Label: https://soundcloud.com/inscaperecs
Press Assets: https://www.forcefieldpr.com/press-assets/narc