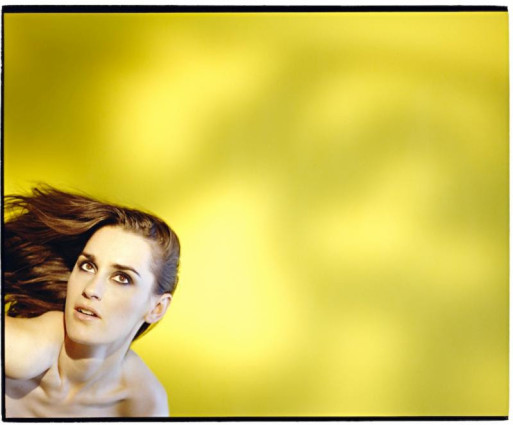 Contact
Bio
Complètement fou. If you've got even a barely passable grasp on functional French then you'll know what those two words mean. Bonkers. Bananes. Completely crazy. It's a phrase that not only goes a long way to describing the gleefully mad electronic pop of Yelle – it also applies to the group's unusual rise. They have taken their time between neon-streaked albums, sung every fizzy song in their native tongue, poked fun at their peers, and stayed clear of trends. And now, nearly a decade after forming in 2005, they're releasing an album produced by Dr. Luke and his team. See? Complètement Fou.Yelle's third long-player will be released on the hit-maker's own Kemosabe Records and the team-up makes good sense. Though these Frenchies may not have one of the household names we're used to seeing next to that man's handle (Katy Perry, Robin Thicke, Britney Spears) they've long possessed an originality of voice and strength in songwriting that transcends whatever their trappings. Of course, they see it a bit differently. "We just do things we love," says Yelle, née Julie Budet. "This is the only rule we have. At the end of the day this is what makes Yelle: Spontaneity."
And Yelle once again make an album that is pure Yelle. Complètement Fou is equally wild and wry, celebratory and melancholy, sensual and strange, forceful and full of fun. Cofounder and key composer GrandMarnier (Jean-François Perrier) laid down the frame for each song. Then Luke and his ace team – Oliver "Oligee" Goldstein, Cirkut, KoOol Kojak, A.C, Billboard, JMIKE, and MadMax – amplified what was already there instead of inventing a new identity. Collaboration was new territory, but it was the perfect path forward to advance the bouncy, synthesizer-rich sound of 2011′s Safari Disco Club.
Look no further than the titular track to hear that growth in action: "Complètement Fou" opens with chopped rave keys, round sequencer blips, a mighty low-end kick, and playful effects à la Basement Jaxx. Then comes Yelle's voice – a transcendent thing that compliments those lush electronics so well. While "Coca Sans Bulles" tows the dark/light line between '80s electro oddness and Daft Punk disco, "Jeune Fille Garnement" slinks/surges like the Knife's freaky outré techno. "Ba$$in" swirls rap with Eurodance; "Dire Qu'on Va Tous Mourir" puts R&B through a Oneohtrix filter.
And then there's "Moteur Action," a song whose summer breeziness suggests a top-down highway ride, oversized sunglasses on, scarf trailing behind. Though knowing Yelle, the lyrics aren't so blithe as those ebullient oohs might have you believe. Our heroine explains the album's primary themes as "relationships, love, bodies, dance, and sensuality, but also death." Ecstasy prevails in parts too. We'll let you seek your own translation of "Nuit de Baise," but "Florence en Italie" was inspired by Stendhal Syndrome, which causes viewers of particularly moving art to swoon and pass out.
Yelle sought a lyrical partner for Complètement Fou as well: "a French dandy called Jérôme Echenoz," in her words, though he's best known as Tacteel (of TTC, for those who remember the details of Yelle's 2007 debut, Pop Up). "We used to do everything by ourselves," she says, "but we wanted to open the circle this time around because we love people!" She insists there are no direct dis songs in the vein of "Je Veux Te Voir," only "some winks here and there… not personal, more about society." To wit, she counts Votaire's monumental 1759 satire Candide among the LP's influences.
At the heart of Yelle today is the same spirit that brought the pair formerly known as Julie and Jean-François together, as great friends, in 2000. They initially called their project YEL – an acronym for "You Enjoy Life" – but the exuberant, feminized, Francofied shout they've taken for a moniker suits them perfectly. We yell when we are happy with the world and we yell when we're pissed off at its ways. But we probably yell our best when we're complètement fou.
Current Release
Yelle
Complètement Fou
Kemosabe Records
Release Date: Sept. 30, 2014
 iTunes Pre-Order
Amazon Pre-Order
1. Complètement fou
2. Ba$$in
3. Coca sans bulles
4. Les soupirs et les refrains
5. Nuit de baise I
6.Toho
7. Moteur action
8. Florence en italie
9. Un jour viendra
10. Nuit de baise II
11. Jeune fille garnement
12. Dire qu'on va tous mourir
13. Bouquet final
Pics (click for high res)
[media][/media]