Lower Dens
MP3: Lower Dens – "Hospice Gates"
Swarming guitar fuzz, bass waves, Jana Hunter's voice, and insistent drum throbs are the core components of Baltimore's Lower Dens. Hunter, sometimes known for intimate, ghost-heavy weird-fi, is now writing and playing with a group that might get filed as new wave, or drone pop, or post-punk. With due deference to her solo work, we're very glad.
The swarming wave-throb, coupled with Hunter's lyrics and redolent, charred voice, wrecks. The band's upcoming record, Twin-Hand Movement, is eleven perfect songs long. From opener "Blue & Silver" (anxiety
mounts at a quick clip until the final climactic release) to "Plastic & Powder" (a churning, narcotic slow-burner) to "Hospice Gates" (penultimate album cut, proud weirdo anthem, possible creative zenith), not one is a space-taker. They're rife with the survivalist paranoia you'd expect from residents of a post-urban port hole (and this particular songwriter), crafted methodically and beautifully, and carry you enthusiastically out into the rolling breaks of industrial filth-water.
Lower Dens formed in 2009, when Hunter set about finding a full-time band. They spent the rest of the year sweating in attics and basements, and only stepped out of the shadows to do a quick tour and record. Twin-Hand Movement was recorded by Chris Freeland (ex-Oxes drummer; proprietor of Beat Babies, Baltimore), mixed by Chris Coady (at his DNA, NYC), and mastered by Sarah Register (of the Lodge, NYC and the band Talk Normal.)
They'll tour this summer, first through the US with hometown friends Future Islands and then again and again, and everywhere.
LOWER DENS
5.13 Ocean Springs, MS – Rusty Robots
5.14 New Orleans, LA – The Saint
5.15 Houston, TX – Mango's
5.16 Austin, TX – Club Deville
5.17 Lubbock, TX – Riprocks
5.18 Las Cruces, NM – Equinox
5.19 Phoenix, AZ – Rogue Bar
5.20 San Diego, CA – Tin Can Alehouse
5.21 Los Angeles, CA – Sync Space
5.22 Los Angeles, CA – The Smell
5.24 San Francisco, CA – El Rio (early)
5.25 Eureka, CA – Lil Red Lion
5.26 Portland, OR – Rotture
5.27 Ellensburg, WA – Raw Space
5.28 Olympia, WA – Northern
5.29 Seattle, WA – Sunset Tavern (early)
6.1 Denver, CO – Rhinoceropolis
6.2 Kansas City, MO – The Foundation
6.3 Bloomington, IN – The Bishop
6.5 Chicago, IL – Permanent Records (In-store @ 5pm)
6.5 Chicago, IL – The Hideout
6.6 Detroit, MI – Majestic Cafe
6.7 Toronto, ON – Double Double Land
6.8 Montreal, QC – Green Room
6.9 Burlington, VT – Monkey House
6.10 Dover, NH – Brickhouse
6.11 Boston, MA – Brookline Cable Access
6.12 Brooklyn, NY – Silent Barn
6.13 Baltimore, MD – Penthouse
All shows w/ Future Islands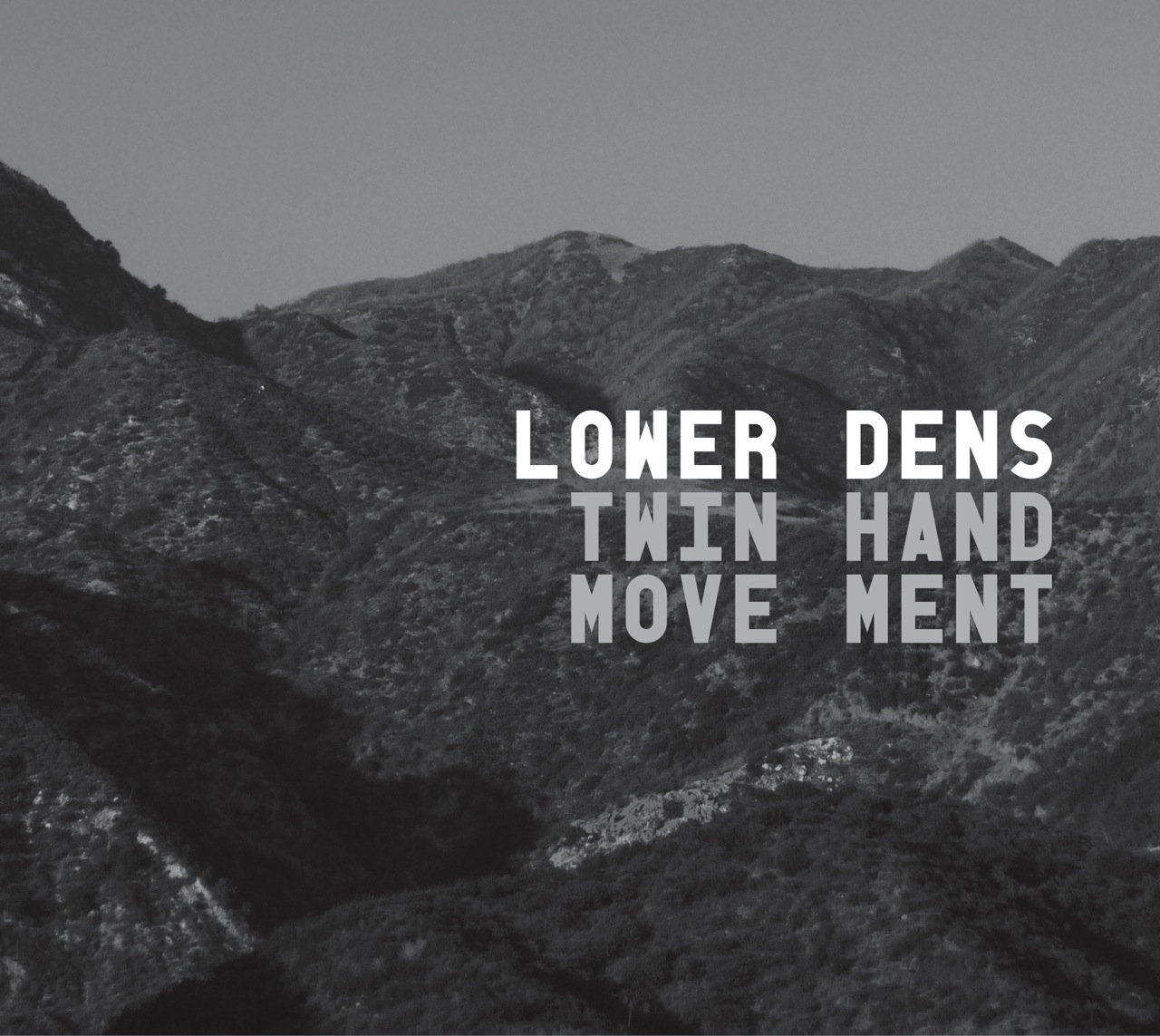 Lower Dens
Twin-Hand Movement
(Gnomonsong)
Street date: July 20, 2010
1. Blue & Silver
2. Tea Lights
3. A Dog's Dick
4. Holy Water
5. I Get Nervous
6. Completely Golden
7. Plastic & Powder
8. Rosie
9. Truss Me
10. Hospice Gates
11. Two Cocks
LOWER DENS LINKS:
MySpace – http://www.myspace.com/lowerdens
Press Materials – http://www.gnomonsong.com/lowerdens/