Kathryn Calder photographed by Caleb Beyers
Neko Case, members of Ladyhawk and Frog Eyes guest
MP3: "Slip Away"
Some things are worth waiting for, and this couldn't be more true of Kathryn Calder's debut solo album Are You My Mother? – a recording jam-packed with contributions from her amazing friends Neko Case, Kurt Dahle and Todd Fancey of The New Pornographers and members of Ladyhawk and Frog Eyes.
After playing keyboards and singing for Immaculate Machine and The New Pornographers for the past several years, a little voice in Kathryn Calder's head started to ask her, 'What would it be like to put out your own record?' When she couldn't wait any longer to find out, she and her producer, Colin Stewart, took over her childhood home in Victoria, BC and set up an impromptu recording studio. With little in the way of props or technology, the pair started to cobble together the songs that would become Are you my Mother?.
Kathryn is the first to admit that she had no idea of what she wanted out of the experience before beginning to work on this CD. She'd made lots of records before, but she'd always been one of many collaborators working together on a project. She was used to half writing songs and then taking them to band members who would each have their input to help transform them. This time, she didn't have that option and was forced to focus, work through her blocks, and go on a voyage of discovery that allowed her to finish the songs by herself.
Sprightly, innovative, and optimistic, the ten original songs that came out of Calder and Stewart's hard work will surely make Are you my Mother? one of 2010's most enduring releases.
Are you my Mother? is a transitional record from an already accomplished artist firmly hitting her stride as a solo performer. With this record, Kathryn Calder proves herself as a musician to watch, and as someone who makes music that's built to last. Are you my Mother? offers a timeless collection of songs, and years from now you'll be able to say that you were there.
WHAT THE PRESS HAS SAID ABOUT MS. CALDER:
"Kathryn Calder's keyboards and vocals remain lovely and emotionally telling" – All Music
"Kathryn Calder – sings absolutely anything like a natural pro" – SPIN
"Kathryn Calder, who replaced (Neko) Case on vocals and keys, is incredibly charming and charismatic. Tonight, a
photographer friend of mine blew a couple of rolls of film on her for this very reason." – Craig Finn (singer/guitsrist, TheHold Steady) for The Guardian, UK

KATHRYN CALDER IS CURRENTLY ON TOUR WITH THE NEW PORNOGRAPHERS
TOUR DATES HERE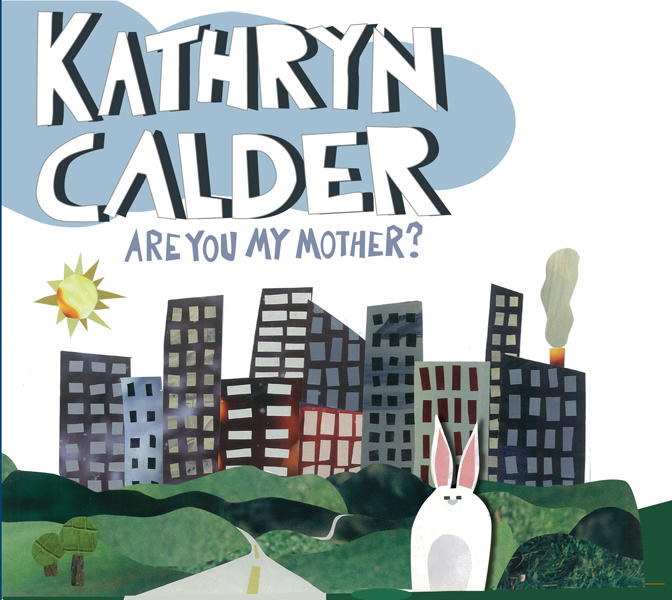 Kathryn Calder
Are you my Mother?
(File Under: Music)
Street Date: Aug. 10, 2010
1. Slip Away
2. Low
3. Castor and Pollux
4. Arrow
5. If You Only Knew
6. Follow Me Into The Hills
7. Down The River
8. A Day Long Past It's Prime
9. So Easily
10. All It Is
KATHRYN CALDER LINKS:
MySpace – http://www.myspace.com/kathryncalder
Label Page – http://fileundermusic.com/site.html