Kathryn Calder photographed by Caleb Beyers
MP3: "Arrow"
"New Pornographer Kathryn Calder has come into her own the last few years – less the woman who sings Neko Case's parts" – Stereogum
"We loved her in New Pornographers and are excited to see A.C. Newman's kin strike out on her own. What we've heard so far is high-class chanteuse material." – Flavorpill
Hot on the heels of the overwhelming response to the song "Slip Away" (which caused her website to crash not only once, but twice due to the heavy traffic), Kathryn Calder is releasing yet another MP3 gem for the public. The haunting "Arrow" further illuminates the depth and range of her debut solo album, Are You My Mother?
One might find it shocking given the weight and development of the song that it was recorded in one short day, but paradox seems to be a classic trait of Calder's. Musically, "Arrow" captures the dream-like feeling of childhood, but the lyrics are bittersweet, reflecting "that inevitable turning point in life when you realize that sometimes you're on your own to figure it out."
Are You My Mother? is set for official release on August 3rd, and is available digitally TODAY via iTunes.
Kathryn is currently in the middle of a largely sold out New Pornographers tour, and recently sang lead vocals with The New Pornographers on the Late Show with David Letterman on June 30th.
What The Press Has Said About Ms. Calder:
"Kathryn Calder's keyboards and vocals remain lovely and emotionally telling" – All Music
"Kathryn Calder – sings absolutely anything like a natural pro" – SPIN
"Kathryn Calder, who replaced (Neko) Case on vocals and keys, is incredibly charming and charismatic. Tonight, a photographer friend of mine blew a couple of rolls of film on her for this very reason." – Craig Finn (singer/guitarist, The Hold Steady) for The Guardian, UK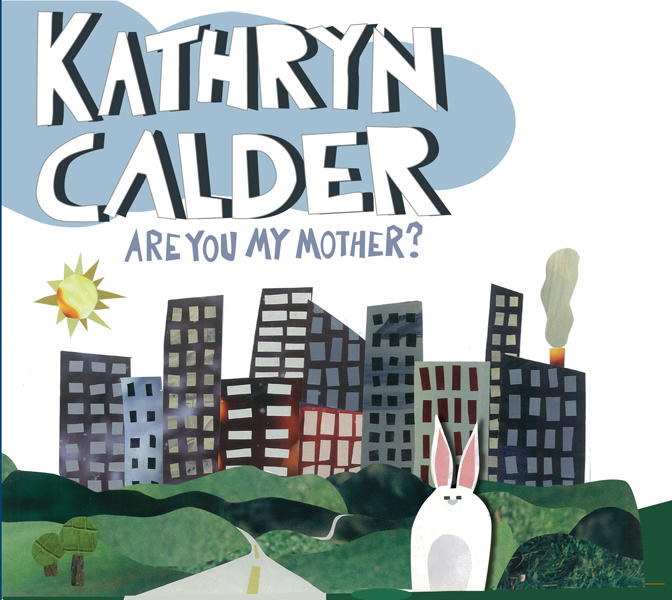 Kathryn Calder
Are you my Mother?
(File Under: Music)
Street Date: Aug. 10, 2010
1. Slip Away
2. Low
3. Castor and Pollux
4. Arrow
5. If You Only Knew
6. Follow Me Into The Hills
7. Down The River
8. A Day Long Past It's Prime
9. So Easily
10. All It Is
KATHRYN CALDER LINKS:
MySpace – http://www.myspace.com/kathryncalder
Label Page – http://fileundermusic.com/site.html