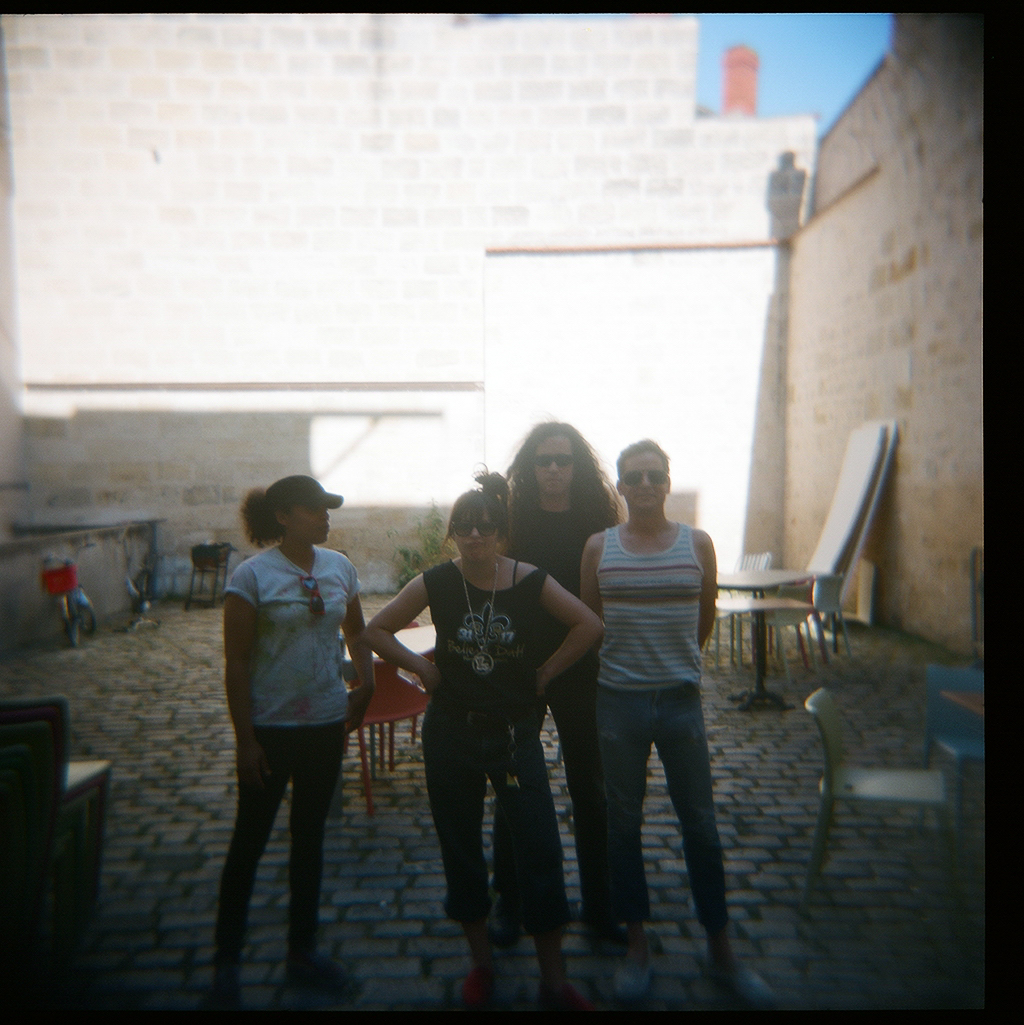 The Intelligence
MP3: "Like Like Like Like Like Like Like"
Males is the sixth full length release from Seattle, Washington's The Intelligence and is their most potent album thus far. For this record Intelligence, main-brain Lars Finberg decided to ditch his usual method of recording all the instruments himself and had his current touring band play on it. The results are as powerful as a punch to the face by Mike Tyson but with the velveteen touch of a dandy fop.
This current line-up of The Intelligence features Lars (of course), Susannah Welbourne, Beren Ekine Huett (Eat Skull) and Chris Woodhouse (Mayyors, FM Knives, Karate Party), who also served as the record's producer. Hopefully this will still be the current line up by the time you read this. The band just returned from one of their many triumphant European tours where they tested the new material from this LP and, according to Lars, these songs made the most hardened Croatian garage punks act like hyperactive teenage girls.
Marrying buzzsaw punk, DIY post-punk, ramshackle garage (as in played by The Fall – NOT the Chesterfield Kings), and pop hooks a plenty, Males is The Intelligence's finest statement to date. This is an album that will live in your memory forever!
"Casting a pronounced British Invasion pop influence in warped, peak-level lo-fi sonics, emphasizing a connection between post-punk and psychedelia that stretches from Clinic and Guided by Voices through the deconstructionist pop of Swell Maps and Wire and back to the whimsical wordsmithery of Syd Barrett and Skip Spence." – Pitchfork
THE INTELLIGENCE
10/16 Seattle, WA – The Funhouse
10/17 Spokane, WA – The Seaside
10/18 Missoula, MT – The Blaine House !
10/20 Fargo, ND – The Aquarium
10/21 Minneapolis, MN – The Hexagon Bar $
10/22 Milwaukee, WI – Cactus Club
10/23 Chicago, IL – Beat Kitchen ^
10/24 Kalamazoo, MI – The Strutt
10/25 Detroit, MI – The Lager House
10/26 Cleveland, OH – Now That's Class @
10/27 Columbus , OH – Cafe Bourbon Street
10/29 Philadelphia, PA – Kung Fu Necktie
10/30 New York, NY – The Cake Shop
10/31 Brooklyn, NY – Todd P Halloween Show
11/01 Richmond, VA – The Strange Matter $
11/02 Charlotte, NC – Snug Harbor
11/03 Atlanta, GA – The Earl
11/04 New Orleans, LA – Siberia #
11/05 Baton Rouge, LA – Spanish Moon *#
11/06 Austin, TX – TBA (Fun Fun Fun Fest After Party)
11/07 Lubbock, TX – TBA
11/09 Tempe, AZ – Yucca Tap Room
11/10 Los Angeles, CA – TBA
11/11 San Francisco, CA – SF Eagle %
11/12 Sacramento, CA – TBA
11/13 Reno, NV – The Lincoln Lounge
11/14 Portland, OR – East End
11/15 Olympia, WA – Northern
! = w/ Thug Nasties, Whisky Whore, with an Acoustic BBQ before the show starts
$ = w/ The Seawhores, Private Dancer, Leisure Bird, Skoal Kodiac & France Has the Bomb
^ = w/ The Arrivals & Toys That kill
@ = w/ So Cow
$ = w/ Bermuda Triangles
* = w/ Polvo
# = w/ JEFF the Brotherhood
% = w/ Ty Segall

The Intelligence
Males
(In The Red)
Street date: Sept. 7, 2010
Bong Life
Tuned To Puke
Sailor Itch
The Universe
Like Like Like Like Like Like Like
Estate Sales
Mom Or A Parking Lot
White Corvette
The Beetles
Chateau Bandit
Males
THE INTELLIGENCE LINKS:
MySpace – http://www.myspace.com/theworldisadrag
Label – http://www.intheredrecords.com/