Royal Baths
MP3: "Nikki Don't"
"Royal Baths haven't had it easy. In a city where garage rock can reign supreme and new bands form and fade away with the blink of an eye, it's tough to get noticed unless your songs can satisfy punk rock attention spans. But with four- to six-minute songs and slow, methodical drum beats, Royal Baths have won their way into the hearts of even the most raucous audiences–a testament to both the ability that San Franciscans have to recognize talent when they see it, but also to the incredible music and spectacle that the Royal Baths have created.
The band has its obvious influences–the Velvet Underground and Spacemen 3–but to define them by these comparisons would be to vastly oversimplify their sound. Songwriters Jeremy Cox and Jigmae Baer draw from psychedelic soundscapes; dark, personal, and esoteric subject matter; and a bit of punk's apathetic humor and exigency. They conjure up haunting, reverb-heavy hymns to the degenerate and the broken." – Emily Rose Epstein (SF Weekly, Thrasher Magazine, Drummer for Ty Segall)
Royal Baths are now Jeremy Cox and Jigmae Baer on guitar and shared vocals, Eden Birch on drums, and Eva Hannan on bass.
ROYAL BATHS
09/18 Haircut Salon – San Francisco, CA !
09/23 Backspace – Portland, OR
09/26 Funhouse – Seattle, WA
10/01 Hemlock Tavern – San Francisco, CA $
10/20 Audie's Olympic – Fresno, CA *
10/21 Bunkhouse Saloon – Las Vegas, NV *
10/22 The Woodshed – Salt Lake City, UT *
10/23 Rhinoceropolis – Denver, CO *
10/24 Jackpot Saloon – Lawrence, KS *
10/25 Hi-Tone Cafe – Memphis, TN *
10/26 The Nightmare – Dallas, TX *
10/27 Emo's – Austin, TX *
10/28 Fitzgeralds – Houston, TX *
10/30 529 – Atlanta, GA *
10/31 Local 506 – Chapel Hill, NC *
11/01 Ottobar – Baltimore, MD *
! = w/ White Fence
$ = w/ The Mantles & Super Wild Horses
* = w/ The Fresh & Onlys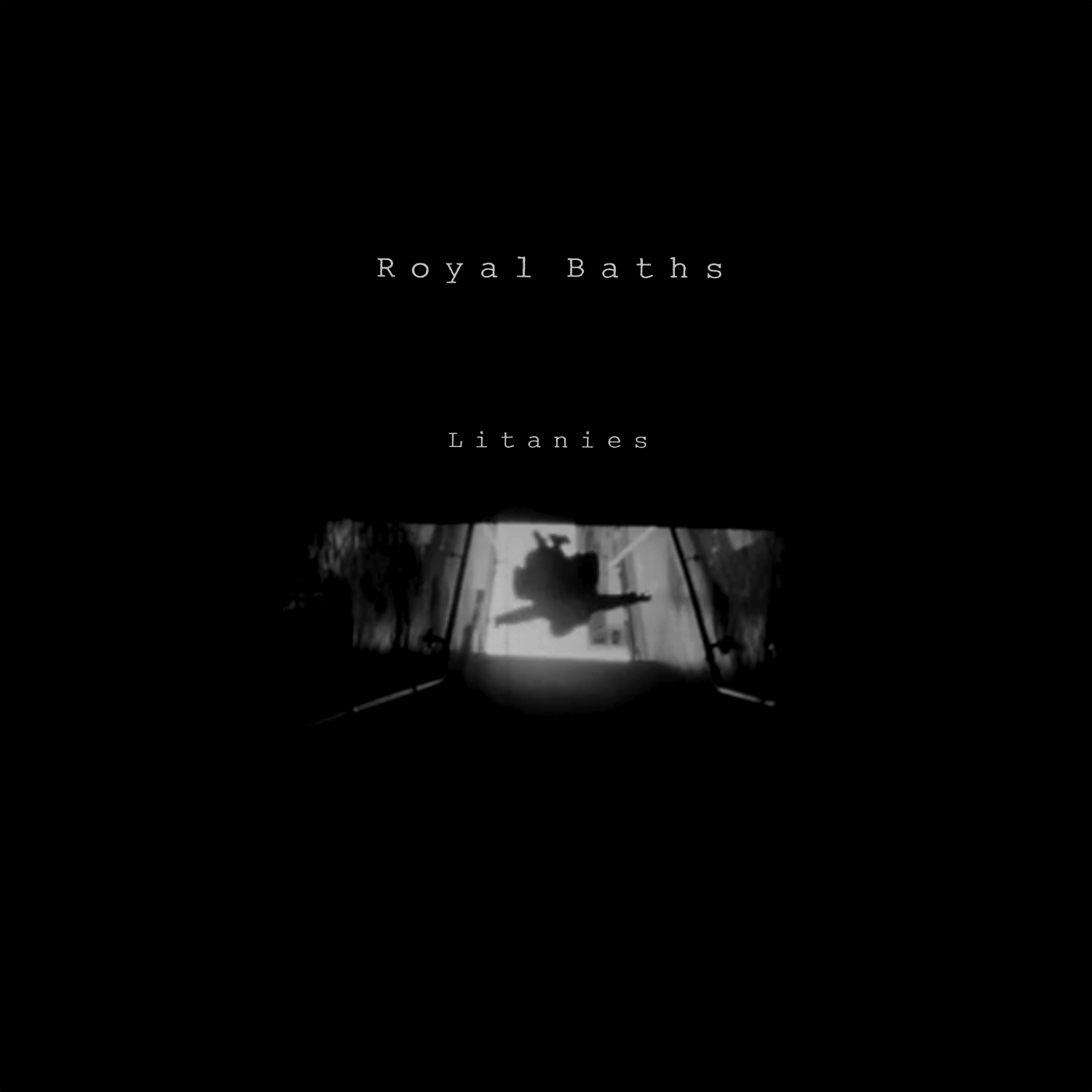 Royal Baths
Litanies
(Woodsist)
Street date: Oct. 5, 2010
1. After Death
2. Nikki Don't
3. Needle and Thread
4. Sitting In My Room
5. Drudgery
6. I Detest
7. Bad Heart
8. Sinister Sunrise
9. Pleasant Feeling
ROYAL BATHS LINKS:
MySpace – http://www.myspace.com/baths
Label – http://www.woodsist.com