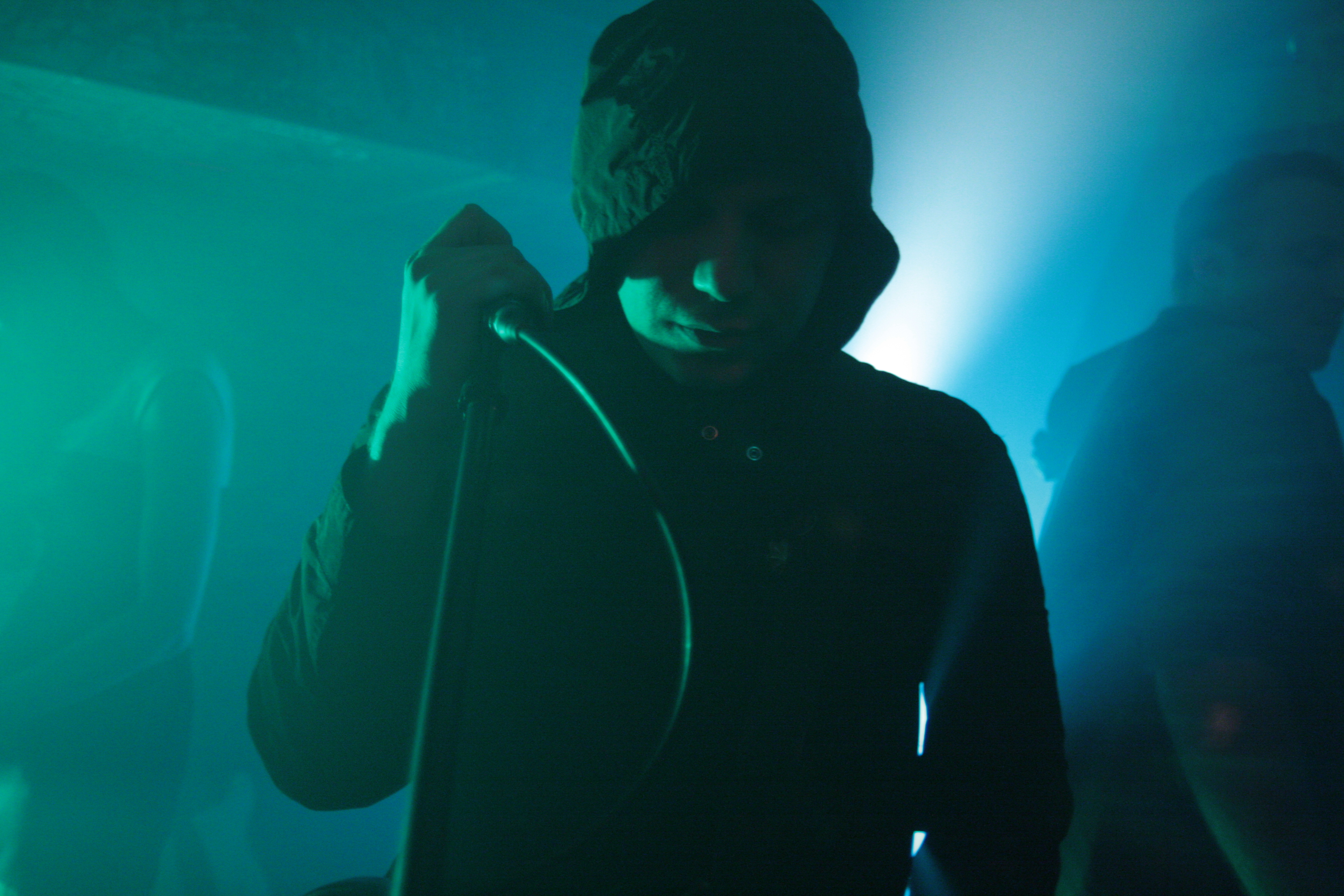 Blank Dogs

MP3 Northern Islands
Mike Sniper never meant to be one of Brooklyn's 'most mysterious musicians'. Things just ended up that way, as the singer/multi-instrumentalist released a steady stream of limited singles and EPs on such reputable indie labels as Sacred Bones, HoZac and Woodsist. Not to mention's Sniper's own Captured Tracks imprint-a carefully-curated roster that's grown as quickly as Blank Dogs itself, thanks to such buzz-stirring releases as Dum Dum Girls' debut EP and recent records by Beach Fossils, Wild Nothing and Minks.
"The anonymous thing happened in the very beginning because I didn't even have a backing band to play shows with," explains Sniper. "It led to some ridiculous rumors-that I wear a mask onstage, that I'm Stephen Malkmus…funny stuff."
Another common misconception about Blank Dogs is that Sniper wanted his early recordings-starting with the speaker-crawling cold sweat cuts of 2007's Diana the Herald EP-to sound like a lo-fi gathering of queasy vocals, bruised beats and Chinese water torture chords. The truth is much simpler than that: Blank Dogs' murkier mixes were purely a matter of having limited means.
Things started to change around his On Two Sides (Troubleman, 2008) album, however, as rare slabs of Blank Dogs vinyl landed on the eBay circuit and influential blogs (The FADER blog, 20jazzfunkgreats) feverishly posted brand new MP3s. Between that cult following and the continued success of Captured Tracks, Sniper was finally able to buy better equipment and develop his sound into an expansive mix of clear (The Cure, Joy Division) and cryptic (The Go-Betweens, Neil Young) influences-a decidedly Blank Dogs direction that touches upon everything from the spare, sparkling synths of France's cold-wave movement to the jangly guitars of classic indie rock.
All of this progress was made with one particular record in mind: this fall's Land and Fixed LP, a tight 12-song effort that took about a year and 13 scrapped tracks (some of which ended up on the Phrases EP) to complete. The result isn't just a clearer recording; it's like going from stolen cable on a 15-inch set to a wall-swallowing HDTV. A headphone listen, in other words-literally mixed on the subway to enhance widescreen details like the heat-seeking hooks of "Blurred Tonight," the elegantly-layered arrangements of "Out the Door," and the moonlit synth melodies of "Elevens."
As it turns out, the next phase of Blank Dogs is an instrumental Woodsist record in the vein of "Elevens." Sniper says he's "pretty psyched for it," a dance 12-inch for Italians Do It Better and sessions with Blank Dogs' live trio, which is rounded out by Craig Mileski and Pamela Garavano-Coolbaugh.
"We're definitely more of a 'band' now," insists Sniper, although one thing hasn't changed: he still isn't Stephen Malkmus.
BLANK DOGS
Sept 24 Tortilleria Mexicana Los Hermano Brooklyn, NY
Oct 04 The Albert Brighton, UNITED KINGDOM
Oct 06 The Deaf Institute Manchester, England, UNITED KINGDOM
Oct 07 Captain's Rest Glasgow, Glasgow Ci, UNITED KINGDOM
Oct 08 A Nation of Shopkeepers Leeds, UNITED KINGDOM
Oct 09 Camp Basement London, England, UNITED KINGDOM
Oct 11 De Kreun Kortrijk, Vlaams Gew, BELGIUM
Oct 12 Club at Dbs Utrecht, Holland, NETHERLANDS
Oct 13 Café Atlantik Freiburg, GERMANY
Oct 14 Hafen 2 Frankfurt, GERMANY
Oct 15 Loppen København K, DENMARK
Oct 16 Garage Oslo, NORWAY
Oct 17 Debaser Slussen Stockholm, Stockholm, SWEDEN
Oct 18 Bang Bang Club Berlin, GERMANY
Oct 19 King Georg Köln, Cologne, GERMANY
Oct 20 Indra Hamburg, GERMANY
Oct 21 Cairo Würzburg, GERMANY
Oct 22 Grabenhalle St. Gallen, SWITZERLAND
Oct 24 Treesessanta Gambettola (FC), Gambettola, ITALY
Oct 25 Il Circolo Degli Artisti Coop Rome, Rome, ITALY
Oct 26 Covo Club Bologna, bologna, ITALY
Oct 27 Le Point Ephémère Paris, Paris, FRANCE
Oct 28 Le Floride Nantes, FRANCE
Oct 29 Le Saint Ex Bordeaux, FRANCE
Oct 31 The Luminaire London, United Kingdom

Blank Dogs
Land and Fixed
(Captured Tracks)
Street date: Oct. 12, 2010

1. Goes By
2. Colides
3. Longlights
4. Northern Islands
5. Insides
6. Blurred Tonight
7. Another Language
8. Elevens
9. Out The Door
10. All Around
11. Through The Wall
12. Treelines
BLANK DOGS LINKS:
MySpace – http://www.myspace.com/blankdogtime
Label – http://www.capturedtracks.com