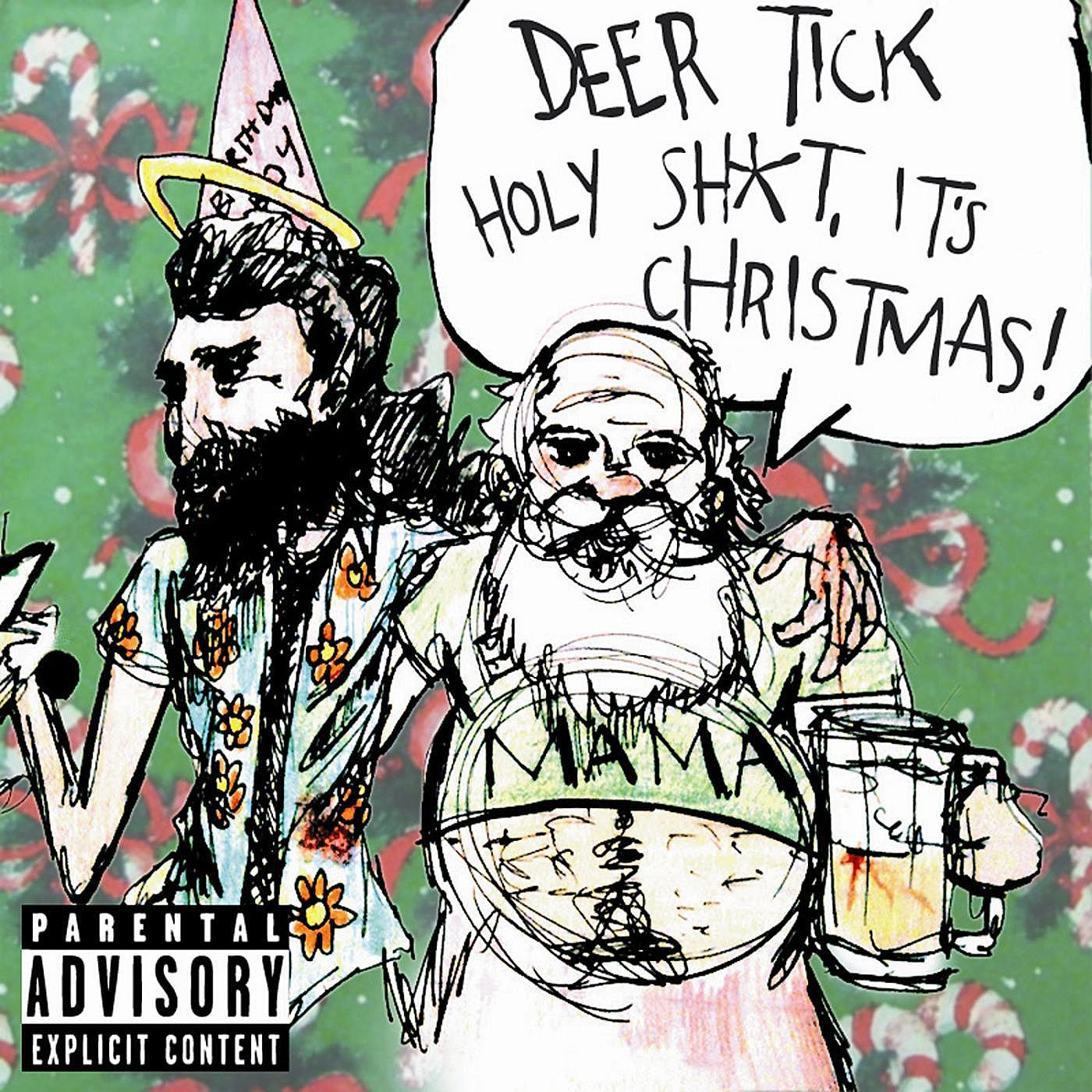 Deer Tick's Christmas Single
MP3: "Christmas All Summer Long"
It's a Holiday surprise from Deer Tick! A two song digital Christmas single is out now, that's the cover art above. It's avail. through iTunes and most major digital outlets and also available for free via the Partisan Records site with the purchase of any Deer Tick item.
Deer Tick's John McCauley and Ian O'Neil recently announced a string of stripped down acoustic shows in early 2011, and now McCauley has added another show all on his own, Dec. 20 at the Troubadour in LA, as part of a benefit for Invisible Children.
About Deer Tick's The Black Dirt Session
Recorded late last year at Black Dirt Studios in upstate New York, The Black Dirt Sessions is a deeply personal record from Deer Tick and most especially from lead vocalist and songwriter John McCauley. It is the sound of a band coming into its own, finding its voice and pouring its collective heart out. The comparisons that have often been thrust upon McCauley by the press seem to fall away as his own voice comes through more clearly. On songs like "Goodbye, Dear Friend" and "Christ Jesus" which find McCauley alone at the piano, about as naked as you can possibly get on record. The Black Dirt version of "Christ Jesus," which also appeared on War Elephant, manages to be even more devastating than the original.
Clearly, the band is exploring some darker material here (like death, mortality, the existence of God) than they've touched on in the past, and it suits them. Even as the Deer Tick live show has become legendary for its raucous, spontaneous moments, this record serves as proof of the band's incredible musicianship, cohesive nature and most importantly gives us a chance to witness McCauley becoming a fully formed, mature songwriter right in front of our eyes (or ears).
Deer Tick has had an incredible couple of years. Early in 2009 the band had the unlikely support of NBC Nightly News' Brian Williams, who has become one of the leading champions of Deer Tick via his BriTunes music site, alongside critics like David Fricke and Greil Marcus. The band was praised in just about every major music publication, with Rolling Stone going so far as to name them "the country-rock breakthrough of the year." In their hometown of Providence, RI the band has gone beyond hometown hero status to hometown obsession. Deer Tick also became a steady favorite for many of our men and women in uniform, performing for Pentagon TV several times. Unlikely celebs like Rachael Ray and Joge Garcia of LOST have publicly shared their love of Deer Tick. Last Halloween, the band played an entire set of Sex Pistols songs in costume, flawlessly without a single rehearsal. The band played at festivals like Austin City Limits, Newport Folk Festival, Joshua Tree Music Fest, Monolith, Philadelphia Folk Festival, and Coachella, played Brooklyn's Prospect Park and this year will make their debut appearance at Lollapalooza. They've toured with Dr. Dog, Neko Case, Jenny Lewis, Jason Isbell, The Felice Brothers as well as pals like Those Darlins and Dawes. A documentary film about the band, City of Sin, was also completed last year and should see the light of day in 2011. The band also recently contributed the track "Unwed Fathers" to Broken Hearts & Dirty Windows: Songs of John Prine alongside My Morning Jacket, Conor Oberst, Justin Vernon of Bon Iver, The Avett Brothers, etc.
"Deer Tick's front man, John McCauley (top left), got an early start as a teenage singer-songwriter in Providence, a scene known for genre-busting noise music. But it's country rock he's plowed his old soul into, and on his band's flat-out great forthcoming album, The Black Dirt Sessions, you hear not just heartbreak ("Christ Jesus" alone constitutes an album's worth) but a hint of the tumbling-down noise of his hometown's sound-much of it in his aching, ripped-to-shreds voice. Live, the band delivers hellfire." – New York Magazine
"The best set yet from this still-rising Rhode Island quintet." – BBC
"The songs are better, too. So good, in fact, they can make you punch the air or pin you to your seat. A giant leap forward." – The Independent
"It's hard to put into words what a band like this is now or could become without being too gushy" – CMT

JOHN MCCAULEY AND IAN O'NEIL
Mon-Dec-20 Los Angeles, CA Troubadour *
Fri-Jan-14 Boston, MA Middle East Upstairs
Sat-Jan-15 Providence, RI Met Café
Sun-Jan-16 Northampton, MA Iron Horse
Wed-Jan-19 New York, NY City Winery
Thu-Jan-20 New Haven, CT Daniel Street
Fri-Jan-21 Philadelphia, PA First Unitarian Church Santuary
Sat-Jan-22 York, PA Strand Capitol Performing Arts Center
Sun-Jan-23 Washington, DC Rock and Roll Hotel
* = John McCauley only, w/ Mountain Man, Guards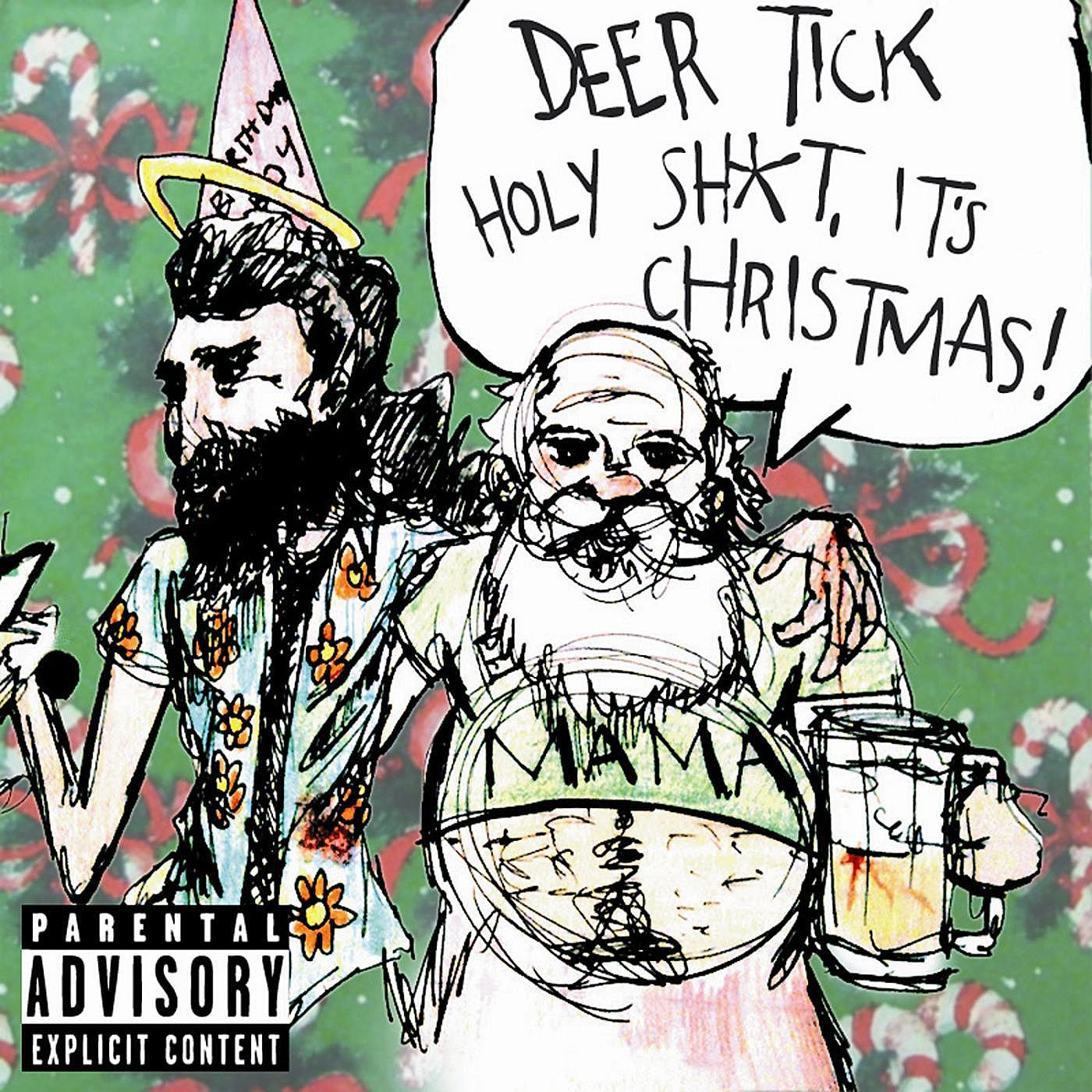 Deer Tick
Holy S**t It's Christmas
(Partisan)
Street Date: Nov. 30, 2010
Digital Only
1. Christmas All Summer Long
2. Holy S**t, It's Christmas

Deer Tick / Jonny Corndawg
Split 7″
(Partisan)
Street Date: Nov. 9, 2010
Purchase it here
Deer Tick side:
Cheap Sunglasses (ZZ Top)
Jonny Corndawg side:
Chevy Beretta
Night Rider

Deer Tick
The Black Dirt Sessions
(Partisan)
Street Date: June 8, 2010
1. Choir of Angels
2. Twenty Miles
3. Goodbye, Dear Friend
4. Piece By Piece, Frame By Frame
5. Sad Sun
6. Mange
7. When She Comes Home
8. Hand In My Hand
9. I Will Not Be Myself
10. Blood Moon
11. Christ Jesus
DEER TICK LINKS:
Deer Tick at Partisan Records: http://www.partisanrecords.com/files/promo/deertick.html
Deer Tick website: www.deertickmusic.com
Deer Tick on MySpace: www.myspace.com/deertick
Deer Tick on Facebook: www.facebook.com/deertick
Deer Tick on Twitter: www.twitter.com/deertickmusic