Kathryn Calder photographed by Caleb Beyers
VIDEO: Direcited by Jon Busby

Kathryn Calder – Arrow from BLATANT on Vimeo.
MP3: "Arrow"
Kathryn Calder has had a tremendous year so far with glowing critical acclaim for her debut album Are You My Mother? throughout the world. She and director Jon Busby have collaborated on her newest offering, the video for "Arrow." The video touches upon many of the dynamics of struggle and perseverance that Calder has seamlessly woven in her album.
A young girl and her stuffed animal companion (a famous character from the universe of Are You My Mother?) awake landlocked in a boat in a desolate metropolis, seemingly the only beings that remain. Their situation seems odd at first until an ensuing storm of epic proportion shows that they were the only ones prepared to survive.
Director Jon Busby (who also directed Dan Mangan's "Road Regrets" video) elaborates on the inspiration for the video: "I wrote for "Arrow" the same way I write for all music videos, talking to Kathryn about what it means to her, and then visualizing things happening to the music. The story builds from there, stemming from that ability to endure repeated hardships expressed in the song. Also keeping the music in mind, for pacing and changes, like a score. Writing to music is interesting, like a backwards way of writing. In this case my first visual idea was a small boat in a flooding city rising past massive skyscrapers."
The look of the video for "Arrow" is a compelling mixture of an aesthetic of old mixed with modern animation methods creating something that feels recognizable but looks unlike anything else. Jon comments, "I referenced old UPA cartoons and tv commercials from the 1950's for the design and style of the video, giving a simplistic look to a dramatic event."
The video for "Arrow" gives yet another glimpse into the ever expanding universe of Kathryn Calder. We know that you will be continually amazed once you enter it.
What The Press Has Said About Ms. Calder:
"Kathryn Calder's keyboards and vocals remain lovely and emotionally telling" – All Music
"Kathryn Calder – sings absolutely anything like a natural pro" – SPIN
"Kathryn Calder, who replaced (Neko) Case on vocals and keys, is incredibly charming and charismatic. Tonight, a photographer friend of mine blew a couple of rolls of film on her for this very reason." – Craig Finn (singer/guitarist, The Hold Steady) for The Guardian, UK
"If Calder planned to make a name for herself with this record, one that could stand apart from her past and present projects, she has succeeded." – Exclaim!
"We loved her in New Pornographers and are excited to see A.C. Newman's kin strike out on her own. What we've heard so far is high-class chanteuse material." – Flavorpill
"It seems like folks may soon have to include Calder when they're naming off the people that make the New Pornos qualify as a super-group." – Artist Direct
"She could calm a raging bull or make two people fall in love with each other" – Magnet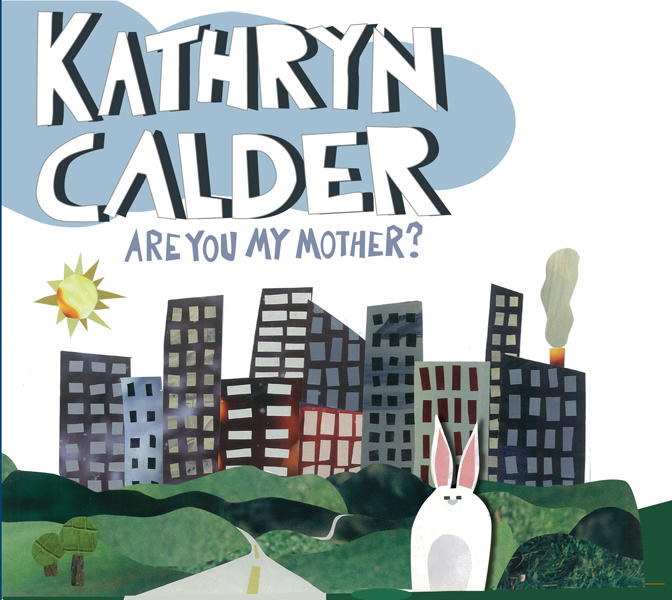 Kathryn Calder
Are you my Mother?
(File Under: Music)
Street Date: Aug. 10, 2010
1. Slip Away
2. Low
3. Castor and Pollux
4. Arrow
5. If You Only Knew
6. Follow Me Into The Hills
7. Down The River
8. A Day Long Past It's Prime
9. So Easily
10. All It Is
KATHRYN CALDER LINKS:
MySpace – http://www.myspace.com/kathryncalder
Label Page – http://fileundermusic.com/site.html