Plus, more new tour dates announced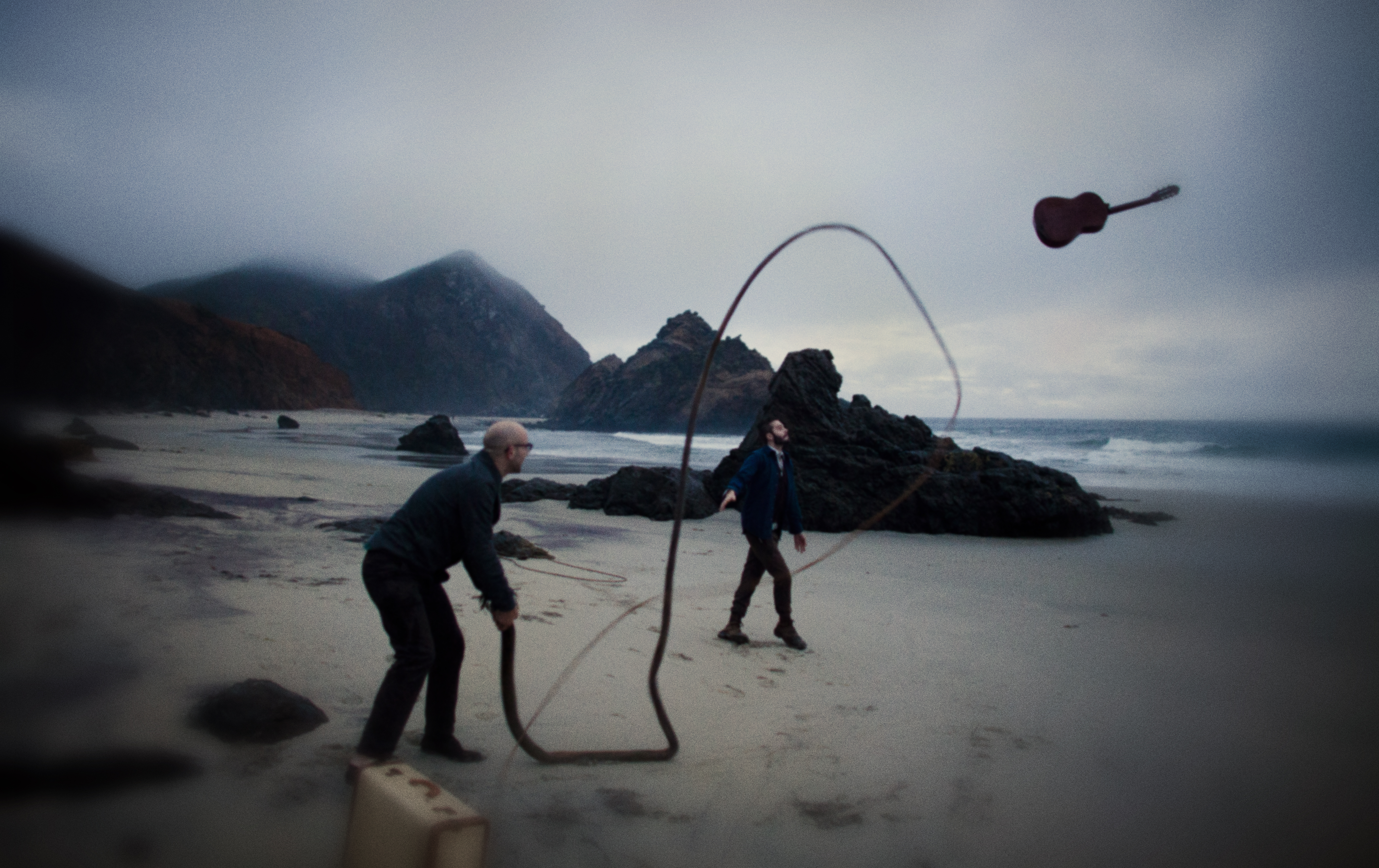 Lord Huron
STREAM: "When Will I See You Again" –
Lord Huron – "When Will I See You Again" by forcefieldpr
We're pleased to announce a special LA performance by Lord Huron on Jan. 20 at 7pm at the Autry Museum in Griffith Park. The band will be joined by LA's Calder Quartet and a surprise guest vocalist – also on the show are Abe Vigoda and Gamble House – the show is a part of Brand X's LA Unheard series. More event info here and tickets available on Ticketweb. The band has also added a handful of new tour dates.
Bio:
In the spring of 2010 Ben S. traveled easterly from Los Angeles to Northern Michigan. He spent a week at the site of his childhood retreats: the shores of Lake Huron. It was there he set to work developing a batch of songs and a week later, the first Lord Huron EP was complete. He named the recording, Into the Sun.
Upon his return to L.A., Ben set to work putting a band together. He called on his percussion-playing childhood friend Mark, who was in Nashville after performing for a time in the Caribbean. Mark swiftly packed up his drums and other gadgets and drove across country to California. The boys then recruited the rest of the Mighty Band, each of whom hails from Michigan.
Lord Huron's music is an auditory travelogue. Evocative of many places, but tied to none in particular. Lush harmonies inspired by Calypso singers, folk traditions and the American frontier fuse with modern experimentation to create the distinctive sound.
The second EP from Lord Huron is called Mighty and it's out via Bandcamp. Two of the songs from Into the Sun were released on a 7″ via Hit City U.S.A. in November of last year.
LORD HURON
01/20 The Autry Museum – Los Angeles, CA*% – 7pm
01/27 Detroit Bar – Costa Mesa, CA
01/28 The Cellar Door – Visalia, CA
01/29 Odd Fellows Hall – Davis, CA
01/31 Mississippi Studios – Portland, OR
02/01 The Crocodile – Seattle, WA #
02/03 Bottom of the Hill – San Francisco, CA #
02/04 The Echo – Los Angeles, CA #
02/05 Tin Can Ale House – San Diego, CA #
03/04 Snow Ball Music Festival / Nottingham Park – Avon, CO
* = w/ Calder Quartet
% = w/ Gamble House & Abe Vigoda
# = w/ Tennis

Lord Huron
Mighty EP
(Self-Released)
Street Date: Nov. 2, 2010
1. Mighty
2. Son of a Gun
3. The Stranger
4. When Will I See You Again

Lord Huron
Into The Sun 7″
(Hit City U.S.A.)
Street Date: Nov. 16, 2010
Pre-order link: http://store.hitcityusa.com/product/lord-huron-into-the-sun-7
A: Into The Sun (7″ Edit)
B: The Problem With Your Daughter

Lord Huron
Into The Sun EP
(Self-Released)
1. Into The Sun
2. The Problem With Your Daughter
3. We Went Wild
LORD HURON LINKS:
MySpace – http://www.myspace.com/lordhuron
BandCamp – http://lordhuron.bandcamp.com/
Label – http://hitcityusa.com/