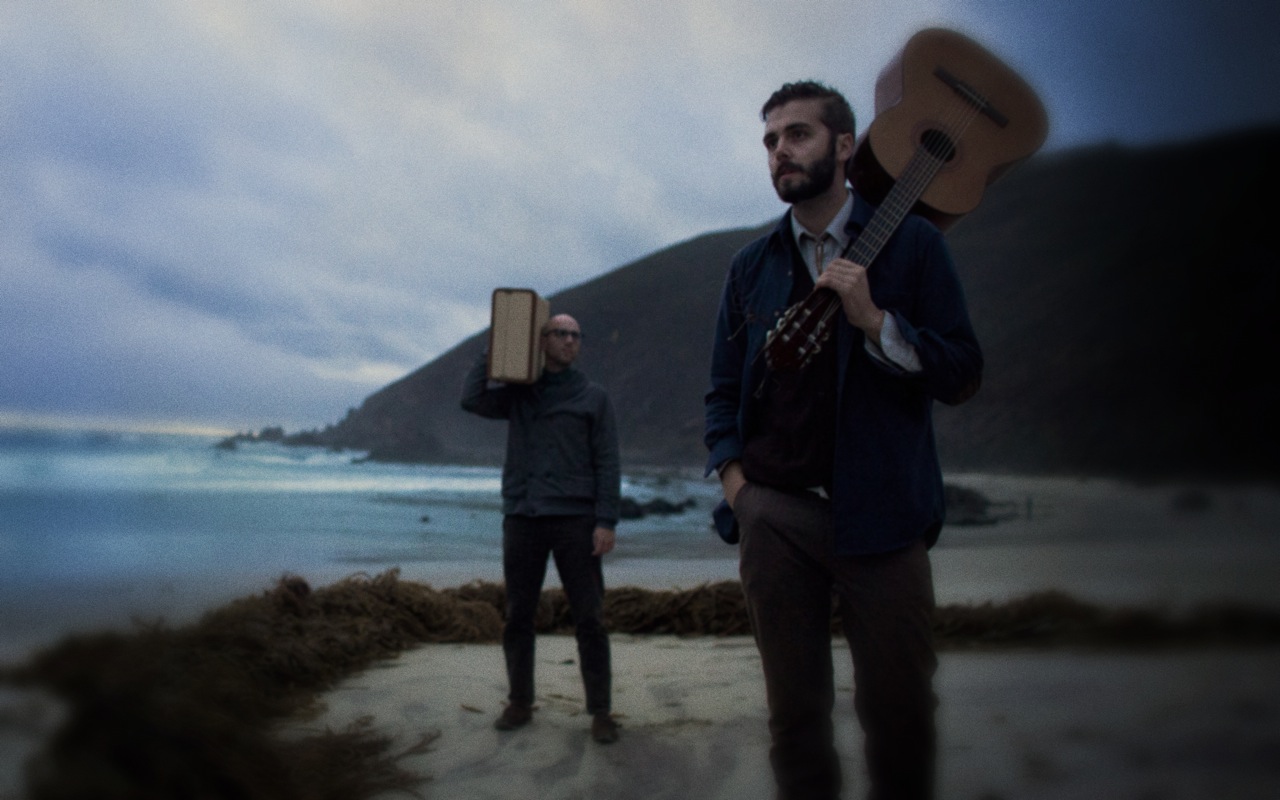 Lord Huron
VIDEO: "The Stranger" at Paste's SXSW party –
http://www.pastemagazine.com/blogs/av/2011/04/paste-at-sxsw-video-lord-huron.html
MP3: "When Will I See You Again (White Sea Remix)" –
http://rcrdlbl.com/artists/Lord_Huron/track/When_Will_I_See_You_Again_White_Sea_Remix
Following a hefty ten shows in four days at this year's SXSW Music Festival in Austin, Lord Huron are back on the road. The band is currently opening for The Rural Alberta Advantage for ten shows on the Canadian trio's US tour. After the support run, the band will start a run of headline dates in Detroit, New York, Philadelphia, Austin and several cities in-between. The spring tour will end back at home in May, headlining Los Angeles' The Troubadour.
Lord Huron was also just announced as part of a stellar lineup slated to play Outside Lands Music & Arts Festival in San Francisco's Golden Gate Park in August. Tickets for the festival – now in its fourth year – go on sale on April 14th.
In an ongoing creative collaboration, Los Angeles act White Sea recently did a remix of Lord Huron's, "When Will I See You Again." The remix premiered on RCRD LBL and can be downloaded through the link above.
Earlier this year, Lord Huron released their first music video for the song "The Stranger," from the Mighty EP. The video was shot in Michigan by director Jacob Mendel. It can be viewed here:
http://pitchfork.com/tv/#/music-videos/1413-lord-huron/2139-the-stranger/
Bio:
In the spring of 2010 Ben S. traveled easterly from Los Angeles to Northern Michigan. He spent a week at the site of his childhood retreats: the shores of Lake Huron. It was there he set to work developing a batch of songs and a week later, the first Lord Huron EP was complete. He named the recording, Into the Sun.
Upon his return to L.A., Ben set to work putting a band together. He called on his percussion-playing childhood friend Mark, who was in Nashville after performing for a time in the Caribbean. Mark swiftly packed up his drums and other gadgets and drove across country to California. The boys then recruited the rest of the Mighty Band, each of whom hails from Michigan.
Lord Huron's music is an auditory travelogue. Evocative of many places, but tied to none in particular. Lush harmonies inspired by Calypso singers, folk traditions and the American frontier fuse with modern experimentation to create the distinctive sound.
The second EP from Lord Huron is called Mighty and it's out via Bandcamp. Two of the songs from Into the Sun were released on a 7″ via Hit City U.S.A. in November of last year.
LORD HURON
04/13 Bottom of The Hill – San Francisco, CA %
04/19 The State Room – Salt Lake City, UT %
04/20 Hi Dive – Denver, CO %
04/21 Slowdown – Omaha, NE %
04/22 Firebird – St Louis, MO %
04/23 Radio Radio – Indianapolis, IN %
04/24 Beachland Ballroom – Cleveland, OH %
04/26 Washington, DC DC9
04/28 New York, NY Mercury Lounge
04/30 Philadelphia, PA North Star Bar
05/02 Detroit, MI Magic Stick Lounge
05/03 Chicago, IL Schubas
05/04 Rock Island, IL Rock Island Brewing Co
05/05 Champaign, IL Mike N Mollys
05/06 Lawrence, KS Replay Lounge
05/07 Norman, OK Opolis
05/08 Austin, TX Emo's
05/10 Tucson, AZ Solar Culture
05/11 San Diego, CA UCSD – The Loft
05/14 Los Angeles, CA Troubadour
08/12 San Francisco, CA Outside Lands
% = w/ The Rural Alberta Advantage
LORD HURON LINKS:
Official site – http://www.lordhuron.com
MySpace – http://www.myspace.com/lordhuron
BandCamp – http://lordhuron.bandcamp.com/
Twitter – http://www.twitter.com/lordhuron
Facebook – http://www.facebook.com/lordhuron