Stream Alma Construct's debut release via Red Bull
Alma Construct EP out 8/26 on R&S Records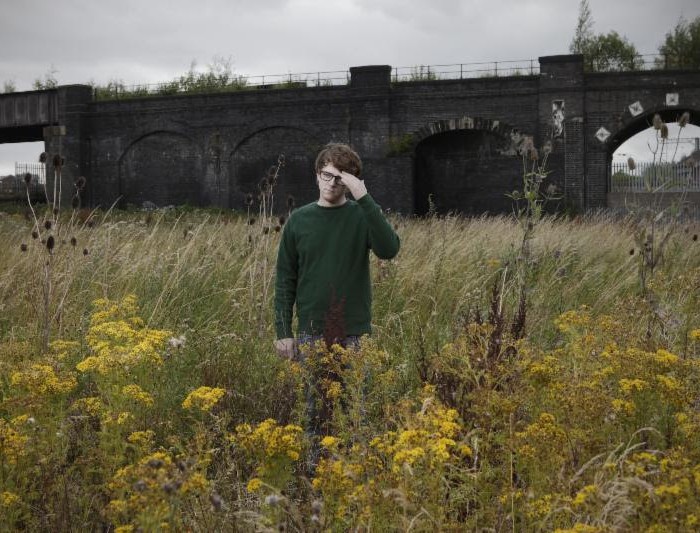 Photo by Shaun Bloodworth
R&S are proud to introduce hugely talented new signing Alma Construct, aka 19 year old Josh Thompson to the world for his debut self-titled EP.
From the throbbing bounce of Balearic opener "On The Edge, Surrounded With The Shores Of Assudrey" to the menacing hum and snarl of "Deer Drink From The River," it's clear that Alma Construct's music is wildly ambitious and expressive. Taking inspiration from La Planète Sauvage, a '70s stop-motion science fiction allegory by René Laloux, his music conjures up fantastical visions through caustic timbres and enigmatic melodies – on the flip, "Imagine Them"'s industrial beats, strobing synths and hypnotic BoC bass melody give way to "Dialectic A and B" – a pair of trippy, hallucinogenic audio workouts.
Thompson utilizes an array of beatboxes, samplers, tape machines and guitar pedals to assemble his warm, immersive sound taking as much inspiration from his fascination with film and art as his obvious love for music.
There's an array of styles on this debut EP and an obvious deft skill behind the machines that point to Alma Construct joining the ranks of some of the finest young producers in the UK.
Alma Construct
Alma Construct EP
R&S Records
Street Date: Aug. 26, 2014
1. On The Edge, Surrounded With The Shores Of Assudrey
2. Deer Drink From The River
3. Imagine Them
4. Dialectic A
5. Dialectic B
Links: