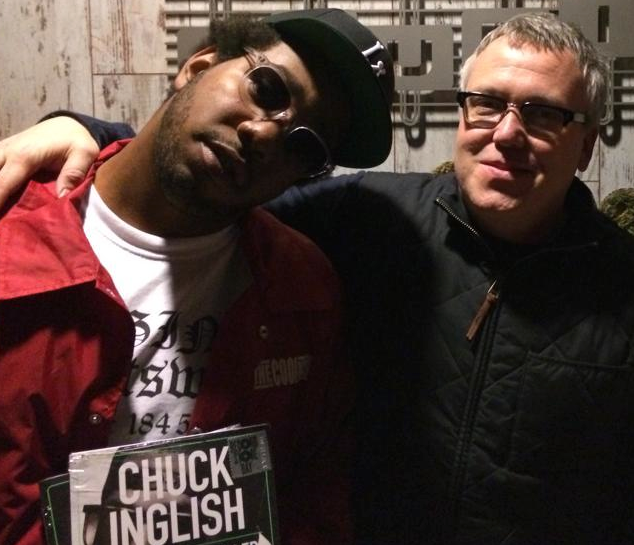 FOR IMMEDIATE RELEASE:
LOS ANGELES, CA – What's vinyl really worth to the music industry? At least to one label group, it looks like nearly 50 million dollars last year, including nearly 2 million dollars plus in a single weekend, on Record Store Day 2014.
Jeff Bowers, managing partner of Dave Sitek's Federal Prism Records gave an interview to Billboard today which you can read in full here. The informative article focused on a new label initiative, a creative services company, targeting
vinyl and physical music product, and aptly named ACME Creative Group.
He also might have just revealed more about the vinyl renaissance and it's affects on both the artist and the industry, by actually putting real numbers to the growing format.
Bowers, has co founded three vinyl centric labels that have all been signed to Warner Music Group over the last five years, Original Recordings Group, Orgmusic, and now Federal Prism with Dave Sitek of TVOTR.
For most of the last decade he served as a Creative/Marketing Consultant directly to the Warner Music Group leadership, Tom Biery, Tom Whalley, Todd Moscowitz, Livia Tortella and Craig Kallman.
While working for Warner Bros, Atlantic and Rhino Records he produced vinyl campaigns on a range of artists including; Led Zeppelin, Black Sabbath, The Germs, The Sex Pistols, Husker Du, Tom Petty, Neil Young, Muse, Metallica, Skrillex, Portugal the Man, The Flaming Lips, Built to Spill, Mastodon, The White Stripes, Devo and literally thousands of other titles.
In doing so, he created a marketing and sales strategy and a supply chain that allowed Warner Music Group to capture the number one market share for the format, despite having a smaller catalog than the other major label groups.
"What we are doing at ACME is exactly what we did at Warner Bros and Atlantic. It's about quality and velocity. It's about responding to the specialized needs of the market and the quality demands of the artist. It's not about making records like everyone else."
"In 2014, for Record Store Day, I put together the campaign that generated more than 2 million dollars in billing for my client, Warner Bros Records, most of that on a single Saturday and took vinyl from less than 5% of total revenue to 11.8%, for the entire group vinyl sales surpassed 42 million 2013. That could not have happened without me and my team." Bowers said.
"Without Jeff Bowers' enthusiasm and passion for music in general, and vinyl in specific, we would not have been able to launch Record Store Day. In doing so, Jeff helped the indie record store community take vinyl sales from a few thousand dollars the first year to millions by the seventh year. Jeff understands the power
of partnering." -Michael Kurtz- Record Store Day Co Founder.
"Without Tom Biery and Jeff Bowers there wouldn't be a vinyl renaissance. It was Tom's leadership and Jeff's hard work that moved Warner Bros. Records into the game, and by extension, the entire major label system. And whether anyone wants to admit it or not, without the majors jumping into the vinyl deep end we'd still be walking around with arm floats in the kiddie pool. Jeff Bowers' contribution on the creative side: generating ideas, hounding decision makers for the needed "Yes" and working with production and distribution to see projects through to completion were and are invaluable…" -Billy Fields, VP National Sales, Warner Music Group
"Caroline is thrilled to partner with ACME to help support our vinyl strategy. Vinyl continues to be one of the most aggressive growth formats across the industry. We are thrilled to forge the partnership with ACME to help mine the wealth of new and catalog titles across Caroline's family of labels as well as the depth of titles
over Caroline's 30+ year history." -Dominic Pandiscia – President, Caroline