STREAM: "Kepler 62" –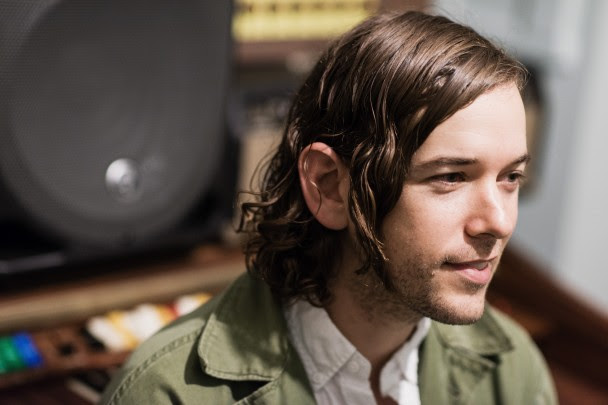 Photo by Shawn Brackbill
2015 is the year that guitarist, songwriter, producer, and animator SAM COHEN sets out on his sweeping solo project. Formerly a core member of Apollo Sunshine and the man behind Yellowbirds, Cohen spent the last decade touring and making records, mostly in Brooklyn, treading the tenuous boundaries between the rough-hewn, the psychedelic, and the just-plain-timelessly-cool. Along the way he's lent his guitar playing to the likes of Bob Weir, Norah Jones, Cee-Lo, and label-mate EDJ. Cohen also directs a beloved annual recreation of
The Last Waltz
that has featured Nels Cline, Cass McCombs, and former bandmate Twin Shadow, amongst dozens of others.
Cool It, Cohen's solo debut, is an extension of the kaleidoscopic terrain evident on previous projects, but where those records rested blissfully in the sonic ether, Cool It reaches outward with more directness than ever, dropping a spotlight on Cohen's arresting and unconventional songwriting. The melodic ebbs and flows might call Harry Nilsson to mind, while guitars and synths flicker under song forms, occasionally overtaking them in fits of molten stoner rock. Dynamic vocal deliveries turn sharp corners, ranging from gruff to tender, sometimes within a single stanza.
Cohen plays and recorded everything on the album himself (save a few guest appearances from his former Yellowbirds compatriots), largely in a week-long flurry in upstate New York.  One creative gesture, captured with a lifetime's worth of accumulated gear. Interestingly, all of the record's lead synth hooks are performed on heavily processed guitars, a technique that saturates every mix with the feel of Cohen's expansive and particular guitar virtuosity.
Pitchfork has called his work "willfully chaotic" and "highly refined" in the same review, while Paste has dubbed it "bedroom pop" and "a sonic tapestry." Plaudits aside, he is an artist without consensus, evasive as ever, and finally all of the monikers, collusions, and alter-egos are stripped away. Introducing: SAM COHEN.