(Members of HSY and Egyptrixx)
'Sallows' out March 10 via Buzz Records
STREAM: "Lucia"
SoundCloud / Entertainment Weekly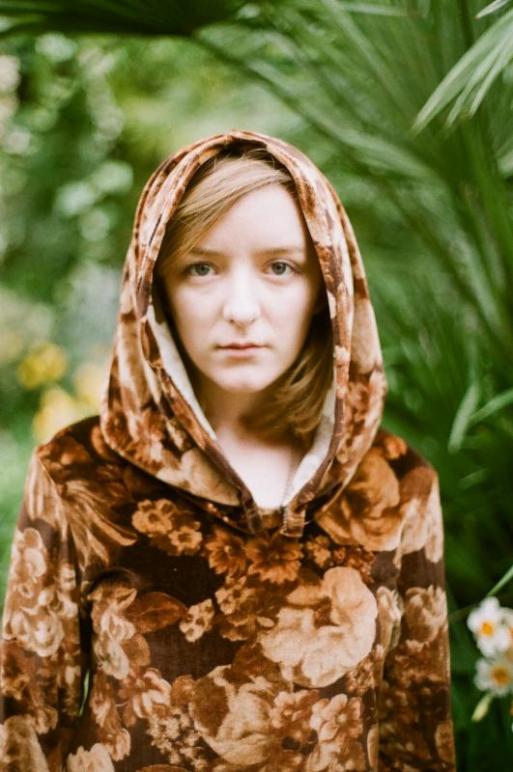 Photo Credit: Brittany Lucas  –  (Click Image for High Res)
Buzz Records is excited to announce ANAMAI'S debut full-length record, Sallows. The album demonstrates Anna Mayberry and David Psutka's inventive of way of using frequency to create parallel yet dichotomizing space. The album finds a way to entrance the listener with an almost dreary, unforgiving weight. Using this method, ANAMAI seems best fit among acts like Chelsea Wolfe or Weyes Blood. Sallows (out March 10th) was recorded by David at Halcoline Trance Studios and Josh Korody (Fucked Up, Cousins, Greys) at Candle Recording, both located in Toronto, Canada. Stream the album's first single "Lucia" on Entertainment Weekly. The song is also available digitally via Bandcamp.
ANAMAI is the experimental folk project of Anna Mayberry (HSY) and David Psutka (Egyptrixx,Hiawatha). Existing in the unsettled space between ancient past and imagined future, ANAMAI explores the contradictory nature of intimacy by releasing quiet confessions in a vast, amorphous lake of noise. Naked, resonant minimalism; ethereal and liquid.  Chambered vocals and droning guitars lap each other up while looming silence threatens to extinguish them.
Label:
Buzz Records was founded in 2011 as a garage venue that hosted mostly local punk and noise bands, and soon grew into a cross-genre hub of local and touring acts like White Lung, Sean Nicholas Savage, Doldrums and Mood Rings. Since the demise of the venue in late 2012, the Buzz crew of Ian Chai, Dean Tzenos, and venue co-founders Denholm Whale and Jude have been dedicated to releasing music that has come out of this small, dirty pocket of Toronto.
Tour Dates: 
03/26 Guelph, ON – Jimmy Jazz
04/03 Ottawa, ON – Gabba Hey
04/04 Montreal, QC- Escogriffe
04/09 New York, NY – Shea Stadium
04/17 Hamilton, ON – The Baltimore House
04/24 Toronto, ON – Cinecycle
04/25 St. Catherine's Arts Festival
ANAMAI
Sallows
[Buzz Records] Release Date: March 10
 1. Lucia
2. Abris
3. Everyone
4. Mute Flames
5. Altar Coals
6. Black Crow
7. Half
8. Dirt
9. Otolith