Eaters LP out now on Driftless Recordings / Dull Tools
ALBUM STREAM: Eaters – s/t –
[media][/media]
Eaters – the self-titled brainchild of multi-instrumentalist and composer Bob Jones and recording engineer and sound designer Jonathan Schenke – is an adventure in juxtaposition. Sprawling synth swells are punctured by driving motorik grooves and screaming leads, relentless rhythmic sequences melt into viola drones and otherworldly oohs and ahhs. Fractured pop is enveloped by washes of white noise and spat back out again, as lyrics about love and life are processed to the edges of humanity.
Casually sophisticated and deliberately humorous, the push and pull of Eaters' dynamic spread is surprisingly satiating.
Catch Eaters on tour now with Shabazz Palaces (full dates listed below).
"The Brooklyn duo of recording engineer Jonathan Schenke and multi-instrumentalist Bob Jones have lovingly brought to life an album that pays tribute to a range of stylistic ventures, all of which were considered much more "out" when they first arrived than in today's gluttonous, self-cannibalizing music scene…" – Interview Magazine
"The textures on Eaters are beautiful: Grim and subdued but so rich you could raise tomatoes in them." – Pitchfork
"Eaters devour the brooding affectations and disaffected styles that some attempt to distill and market…" – Impose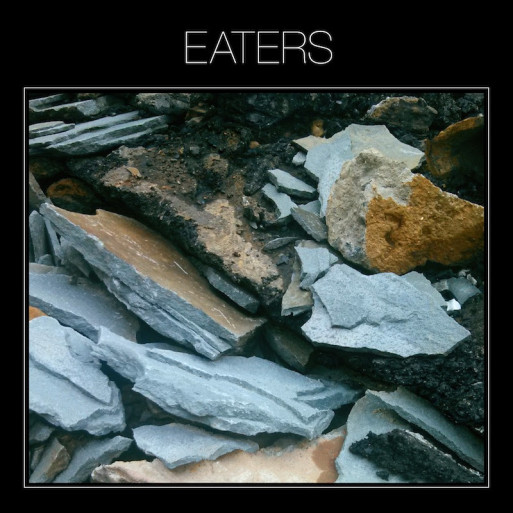 Eaters
s/t
(Driftless Recordings / Dull Tools)
Digital / Vinyl
April 15, 2014 
1. Remainderman
2. Bury The Lines
3. Folding
4. Eaters Do
5. Through All
6. Yawn
7. Far
8. This Is Round
9. Icarish
10. The Way
TOUR DATES:
June 5: Milwaukee, WI @ Eagles Club (The Rave) *
June 6: Iowa City, IA @ The Englert Theatre *
June 8: Kalamazoo, MI @ Bell's Brewery *
June 10
: Lakewood, OH @ Mahall's 20 Lanes *
June 12
: Louisville, KY @ Haymarket Whiskey Bar *
June 19
: Brooklyn, NY @ Alphaville ^
Aug 5
: Brooklyn, NY @ Music Hall of Williamsburg *
August 6
: Portsmouth, NH @ 3S Artspace *
August 7
: Providence, RI @ Columbus Theatre *
* w/ Shabazz Palaces
^ w/ Future Punx & Nuraxi
EATERS LINKS: