Animal Eclipse EP due February 12 via Magicwire
STREAM: "Janus"
SoundCloud / Boiler Room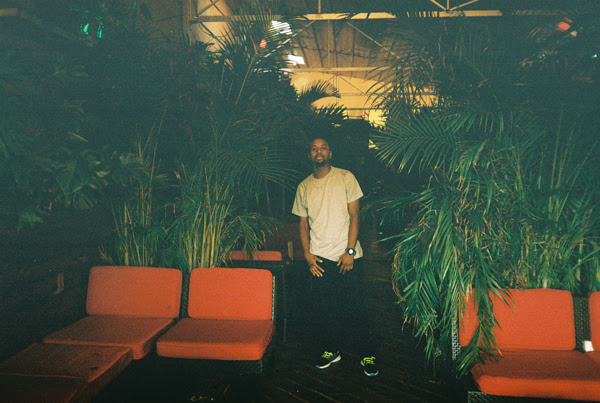 (Click Image for High Res)
Inspired by the lost lands between here and the heavens Lance Neptune provides the soundtrack for hazy summer evenings with his debut release on Lone's Magicwire imprint.
Lance Neptune lets his music play the guide. A native of Glenardern, Maryland, his curiosity takes him into the realms of the unknown. Finding and building sounds from these unknown galaxies he conjures up musical vistas to transport us there.
Foot stomping percussions, warm pulsating pads, lush melodies and spatial chords hypnotize. This is the sort of music that floats you far away from reality, music that gives you the abilities to play around in the clouds.
Having spent the last few years on hiatus Magicwire is back with its blend of lofi 90s nostalgia inspired by VHS skate tapes, and Animal Eclipse's ethereal experience is the perfect reintroduction.
(Click artwork for high res)
Lance Neptune
'Animal Eclipse'
[Magicwire] Release Date: February 12, 2016
Track List:
1. Animal Eclipse
2. Janus
3. Golden Inferno
4. N4
5. Pyxis
6. White Eclipse
LANCE NEPTUNE LINKS:
Facebook: https://www.facebook.com/LanceNeptuneOSP
Twitter: https://twitter.com/lanceneptune
SoundCloud: https://soundcloud.com/lanceneptune
Label: http://magicwire.tumblr.com