Stereogum
. The video is about parental sacrifice and also about getting through a tough Canadian winter.
Director / Editor : Nicholas Taylor
Director of Photography : Tyler Funk
Gaffer and Aerial Camera Operator : Ben Stouffer
Camera Assistant : Trevor Kristjanson
Production Assistants : Brett Ticzon and Brent Berrington
Story Consultant : Lucas Pingitore
Actors
Mother : Katerina Liakakis Dawson
Son : Landon Fritsch
Daughter : Sara Hulkowich
The project aimed to acknowledge all of the little things parents do for their children and the sacrifices that parents make. Canadian winters are very isolating and depressing but there are little things that make it bearable. The project drew on this isolation and the monotony of daily life, juxtaposing these things against the interactions in the indoor arena as a representation of the small things that give our lives meaning. The aesthetic of the soccer field was influenced by the work of Miles Aldridge for references, particularly the work for his I Only Want You To Love Me exhibition.
Bio:
Living Hour began in the basements of South Winnipeg, writing dreamy love songs inspired by the cinematic sky of their hometown. Blending bright shimmering guitar pop with thick casio drones and uniquely powerful, smoky vocals, their sound washes over you like the soundtrack to the best parking lot makeout session of your youth. Watery echoes of gorgeously sung melodies, psychedelic interlocking guitar, and huge driving crescendos create an enchanting wall of blissful dream pop.
Living Hour contributed two songs to Family Portrait II, a vinyl compilation put out by Art is Hard Records (Bristol/London) in April 2015, and released a super limited edition cassette of their debut s/t album with Tree Machine Records (Bloomington) that same month. The band will release their debut album world-wide with Lefse Records (Portland) on February 19, 2016.
What the press is saying about Living Hour:
"Winnepeg, Manitoba's Living Hour make hazy, widescreen guitar pop, with Sam Sarty's emotive, smoky vocals propelling things. (Fans of The Concretes, Widowspeak or Beach House, listen up.)" -Brooklyn Vegan
"their sound is as wide-open and dreamy as the sky over rural Canada at night." -Stereogum
"(They are) making some of the most heartsick synth-pop since Cocteau Twins. We're talking sweeping casios, massive hooks, and lovey-dovey feelings big enough to float on." -Noisey
"Right from the get-go, with "Summer Song," minimalism is the order of the day, and it's a decision that pays off." -PASTE
TOUR DATES:
4/14 – New Orleans, LA – Circle Bar
4/15 – Atlanta, GA – The Earl
4/16 – Lexington, KY – Best Friend Bar
4/21 – Allston, MA – Great Scott
4/23 – Montreal, PQ – L'escogriffe
4/24 – Toronto, ON – Smiling Buddha
4/25 – Detroit, MI – Lo & Behold
4/27 – Rock Island, IL – Rozz Tox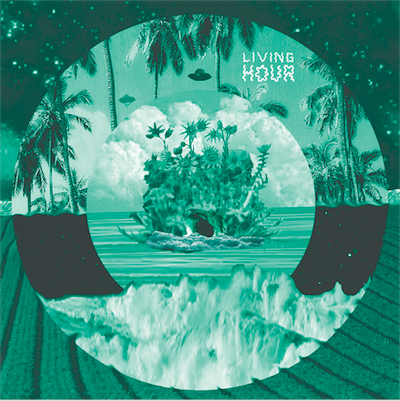 Living Hour
Living Hour
(Lefse)
Street Date: Feb. 19, 2016
Buy it here
Track List:
1. Summer Smog
2. Seagull
3. This is the Place
4. Steady Glazed Eyes
5. There is no Substance Between
6. Mind Goodbyes
7. Miss Emerald Green
8. Feel Shy
LIVING HOUR LINKS: