STREAM: "Inside of Me" (Madonna Cover) –
STREAM: "Tell Me" –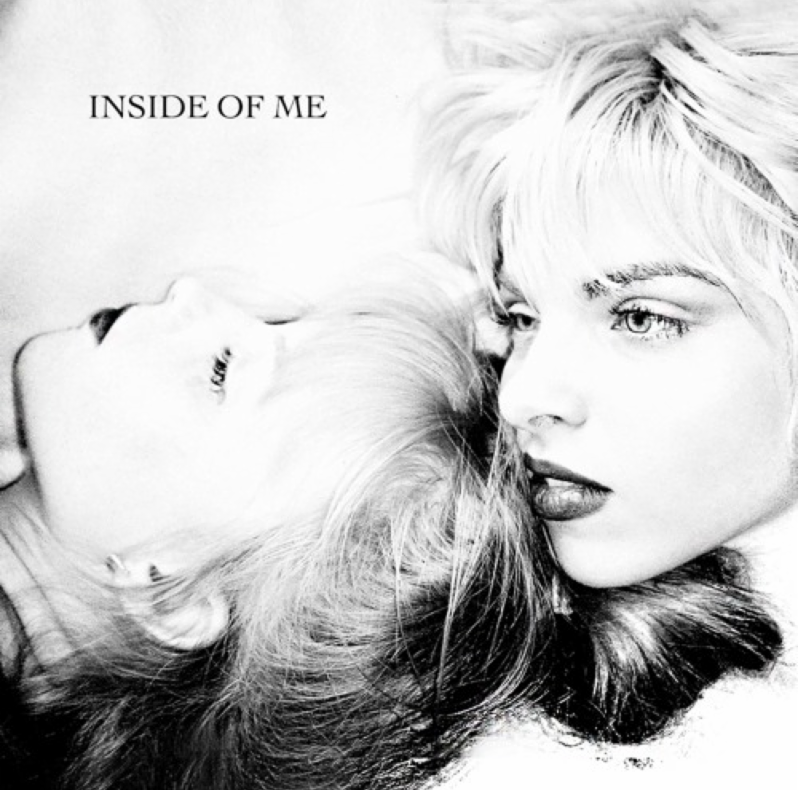 "Inside of Me" is a track off of one of our fave Madonna albums Bedtime Stories, originally composed and produced by Dave Hall, Madonna and Nellee Hooper. This cover version was produced by Sam Mehran & us. 4 the love of it, 4 the fun of it. XO Puro
Cover photo by Danny Lane
Bio:
"So rainbow-sided, touch'd with miseries."
– John Keats, Lamia, 1884
Hollywood is a devil of a town. To grow up there is another story altogether, the isolating echoes of hollow dreams howling down your own street-into your home. Trouble will find you if you grow up here, there's no question of that. It's what you do with that trouble that makes Hollywood natives such an interesting breed. The avant-pop composers Piper and Skylar Kaplan a.k.a. Puro Instinct pay homage to that Hollywood on their sophomore LP Autodrama.
The story of Puro Instinct is an unusual one: on a visit to New York, Piper befriended reclusive outsider musician R. Stevie Moore, who showed her that making music shouldn't be intimidating. Full of ideas and inspiration, Piper headed back to L.A., where her 13-year-old sister Sky-who was about to start studying experimental theatre at the performing arts incubator L.A. County High School for the Arts (LACHSA)-had been teaching herself guitar since age 10.
Broke and bored, the sisters started jamming on the "borrowed" instruments their musician friends had left around their house. It was evident early on that Skylar's trembling guitar would perfectly complement Piper's physical, Nicks-ian vocals. On hearing their demos, Mexican Summer records quickly signed them, and released their debut EP, Something About the Chaparrals, in 2009.
Soon, they were on a national tour with Ariel Pink-Skylar just 15 years old, and Piper 22. Puro Instinct's debut album, Headbangers in Ecstacy, was released soon after the tour. The single "Stilyagi," which loosely translates to "outsider" in Russian, featured Ariel Pink on backing vocals, and an easy, swirling chorus. In support of the Headbangers LP, Puro Instinct set out on an American tour with John Maus and Geneva Jacuzzi in 2011. The sisters brought their sound to Europe shortly after.
House producer SFV Acid joined the group for a brief period, and French electro producer Strip Steve invited the sisters to guest on a 12″ single, "Astral Projection," in 2012. Pharaohs' Alejandro Cohen produced a balearic new single, "Dream Lover." Puro Instinct took this new confident sound to Australia in 2012, where they toured, and played This is Nowhere Festival in Perth, to great acclaim. The sisters ended up spending a month in Australia, where they began recording their latest album Autodrama.
During this period, Puro Instinct was reborn, reenergized, refocused. "Headbangers-era was about being sucked into the flames, and Autodrama is about rising from the ashes of that experience, with the lessons in tact and our 'demons' working for us, instead of against us," says Piper.
Autodrama sees Puro Instinct return to their roots, telling the story of a youth spent in the decay of Hollywood. "The infrastructure of Hollywood that people have known for years is this inflated egotistical, hedonistic wasteland," says Piper. "There's an awareness of our responsibility to create more meaningful works of art that don't satisfy the immediate thirst of Hollywood popcorn. Lyrically, one of my goals is to get into that psychology, to push myself to talk about all the things that hurt me about living in Hollywood. I've never allowed myself to play along because of my values, for better or for worse. What we're going for is pop music to not be about vanity and wealth, but still pop music nonetheless."
For Skylar, the album's recording coincided with her graduation from LACHSA. "As soon as I was out of school, I found that I was inspired by sound in an entirely new way," Skylar says. "We decided to spearhead the production of the record ourselves and it was interesting how the arrangements helped convey aspects of ourselves that weren't easily expressed through language. I was drawn to the spatial relationships between the sounds, the warped rhythms, the melody ideas. It was important to produce everything in a way that felt all encompassing, like peering into a diamond of our truths, recollections, worries, fantasies."
The results are a purified, more self-assured Puro Instinct. Featuring instrumental performances by Ariel Pink, Franco Falsini of Sensations Fix, and Richard "Sax" Ross, Autodrama is not only lush, but danceable. Skylar's guitar skills have been given the room they need to create the shimmering planes and ringing angelic textures they always needed. "Six of Swords" is spacious, space-age pop, like Kylie Minogue in zero gravity-but with cryptic, vulnerable lyrics not usually imbued in pop music. "We're using the vernacular of pop," Piper says, "but with our values and our soul."
Embodying their vision, the song "Babylon" touches on Puro Instinct's desire to be a ghost in the pop machine. "We want to change the rules of what the pop world would want from us," says Piper. "The sound is inspired by this whole rebirth of values within us, which is a result of us dying in 2011 and having to rebuild everything. Everyone was telling us what to do, we were really young, and we were trying to take it to extremes to please everyone else. No more." No more indeed. Autodrama is defiant, bittersweet, strong, otherworldly, and perhaps the most surprising album of 2016. The sights and sounds are but a spec of time, yet the dream is forever. The quest is eternal.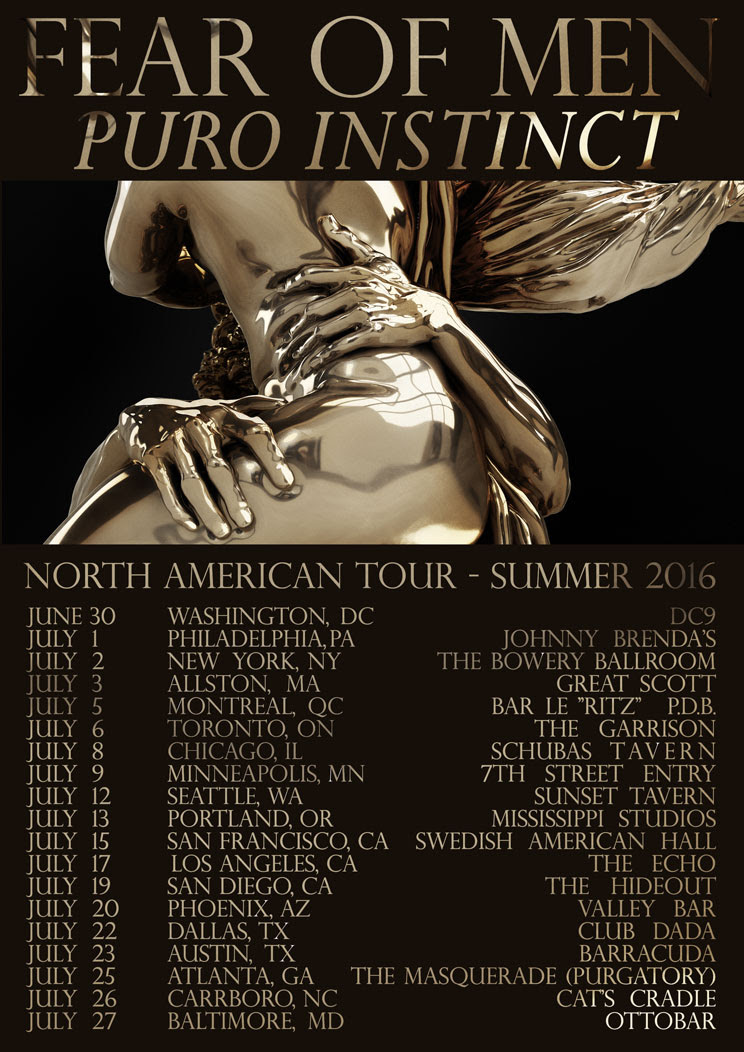 TOUR DATES
06/30 – Washington, DC – DC9 *
07/01 – Philadelphia, PA – Johnny Brenda's *
07/02 – New York, NY – The Bowery Ballroom *
07/03 – Allston, MA – Great Scott *
07/05 – Montreal, QC – Bar Le "Ritz" P.D.B. *
07/06 – Toronto, ON – The Garrison *
07/08 – Chicago, IL – Schubas Tavern *
07/09 – Minneapolis, MN – 7th Street Entry *
07/12 – Seattle, WA – Sunset Tavern *
07/13 – Portland, OR – Mississippi Studios *
07/15 – San Francisco, CA – Swedish American Hall *
07/17 – Los Angeles, CA – The Echo *
07/19 – San Diego, CA – The Hideout *
07/20 – Phoenix, AZ – Valley Bar *
07/22 – Dallas, TX – Club Dada *
07/23 – Austin, TX – Barracuda *
07/25 – Atlanta, GA – The Masquerade *
07/26 – Carrboro, NC – Cat's Cradle *
07/27 – Baltimore, MD – Ottobar *
* = w/Fear of Men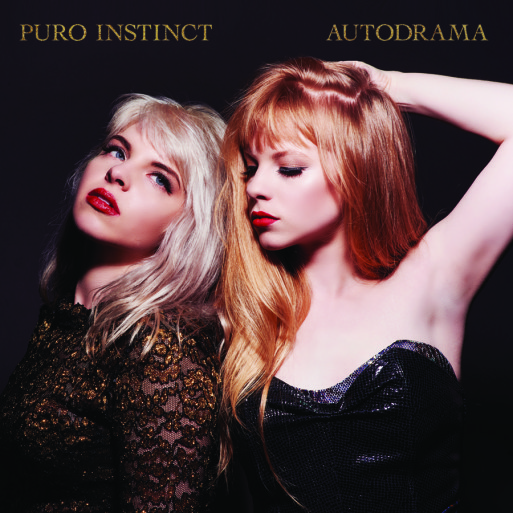 Puro Instinct
Autodrama
(Manifesto)
Street date: June 24, 2016
Track List:
1. Panarchy
2. Peccavi
3. Tell Me
4. Six of Swords
5. What You See
6. Scorpio Rising
7. Babylon
8. End of an Era
9. Autodrama
10. Want Your Love
RELATED LINKS: