ALBUM STREAM: 'Narrow Birth'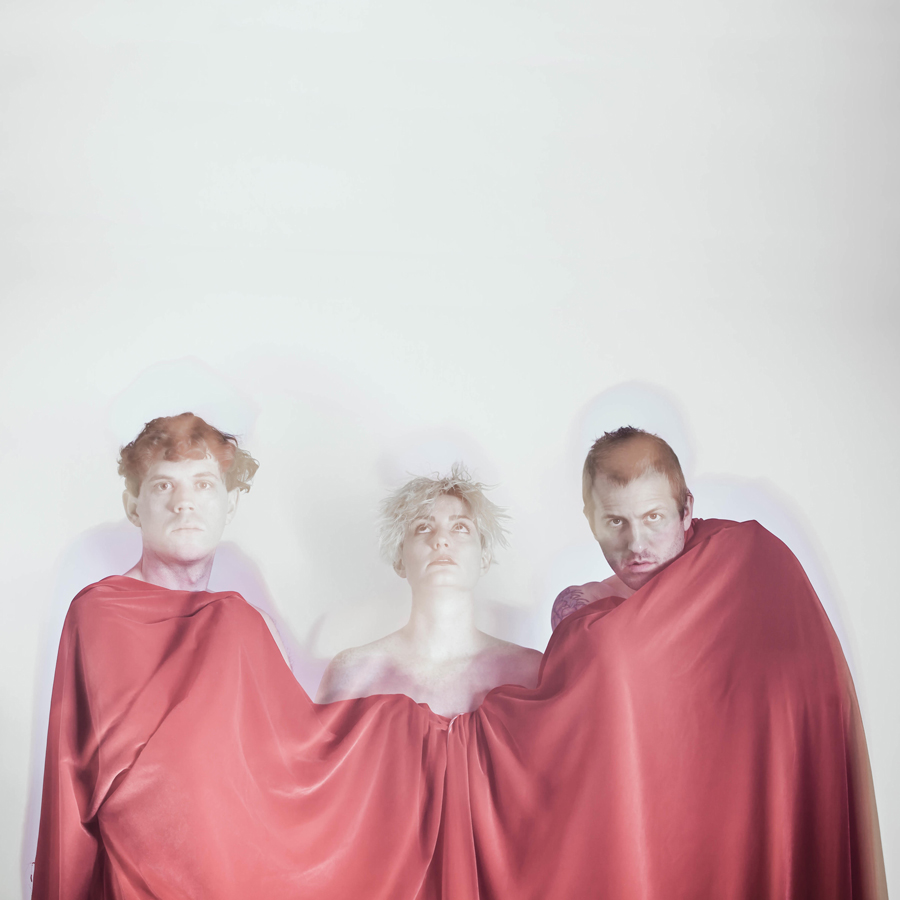 Photo Credit: Raphael Umscheid  –  (Click Image for High Res)
Formed in 2015, Austin-based dream pop trio PALE DIAN ride the ashes of their previous project, Blackstone Rngrs, into smudgier, esoteric terrains. The debut LP Narrow Birth is set for a June 3rd release via Manifesto Records [pre-order on iTunes / Amazon], the current home of Dead Kennedys, legendary psyche-pop band the Turtles, and modern signees Puro Instinct, Cellars, Band Aparte, and Drinking Flowers. The record explores power and weakness, birth and decay, love and abandonment, beauty and abrasiveness. Narrow Birth refers to both the fragility of life and the complete and utter randomness that we, as humans, even exist on this planet in the first place. It exposes the naked realities confronting us all: "here is me, and there is you, so now what?
Stream the band's debut album 'Narrow Birth' in its entirety a day early over at Under The Radar and on SoundCloud.
Ruth Ellen Smith – vocals, synths, drum machine
Derek Kutzer – guitar
Nicholas Volpe – bass
"You may not know it yet…but Pale Dīan are about to become one of your favorite new bands of 2016. Hailing from Austin Texas, these are the dreamy swirling melodic sounds inspired by classic 4ad artists like Cocteau Twins and Lush, and just as surely will thrill you fans of Them Are Us Too and Drab Majesty. And you don't hafta wait much longer with their debut LP dropping via Manifesto this spring. Mark my words…"
– Michael Stock, PART TIME PUNKS – KLXU, LOS ANGELES
(click image for high res)
Pale Dian
Narrow Birth
[Manifesto] LP, CD, Digital, CS Release Date: June 3rd, 2016
[Pre-order here]
1. Intro
2.
Evan Evan
3.
In A Day
4.
Pas De Duex
5. Lonesome Waste
6. Diana
7. The Avenue
8. Feral Bloom
9. Judy Garland Is Dead
10. Mimi's Magnolias
TOUR DATES:
06/03 – Austin, TX – Swan Dive *LP Release Party*
06/07 – Albuquerque, NM – The Bungalow
06/08 – El Paso, TX – Lowbrow Palace
06/09 – Tucson, AZ – The Flycatcher
06/10 – San Diego, CA – Whistle Stop
06/12 – Los Angeles, CA – The Echo *Part Time Punks & LP Release*
06/13 – San Francisco, CA – Elbo Room
06/15 – Sacramento, CA – The Starlight Lounge
06/16 – Eugene, OR – The Boreal
06/17 – Portland, OR – High Water Mark
06/18 – Seattle, WA – Salmon Town
06/19 – Vancouver, BC – Rickshaw Theatre
06/21 – Olympia, WA – Obsidian
06/22 – Spokane, WA – Baby's Bar
06/23 – Missoula, MN – Palace Lounge
06/24 – Salt Lake City, UT – The Borough
06/25 – Grand Junction, CO – Electric Ballroom
06/26 – Denver, CO – Syntax Physic Opera
06/27 – Omaha, NB – Milk Run
06/28 – Lincoln, NB – Duffy's
06/29 – Des Moines, IA – Vaudeville Mews
06/30 – Minneapolis, MN – Licorice Beach
07/01 – Milwaukee, WI – Quarters Rock Palace *
07/02 – Kalamazoo, MI – Louie's *
07/03 – Chicago, IL – Empty Bottle *
07/05 – Cleveland, OH – Beachland Tavern *
07/06 – Wilkes-Barre, PA – The Otherside *
07/07 – Brooklyn, NY – Shea Stadium *
07/08 – Cambridge, MA – Lily Pad *
07/09 – Providence, RI – News Cafe *
07/10 – New York, NY – Pianos
07/11 – Philadelphia, PA – Bourbon & Branch *
07/12 – Baltimore, MD – The Windup Space
07/14 – Richmond, VA – Strange Matter *
07/15 – Charlotte, NC – Snug Harbor *
07/16 – Atlanta, GA – 529 *
07/17 – Nashville, TN – Queen Ave Collective *
07/19 – New Orleans, LA – Siberia *
07/20 – Houston, TX – The Satellite ^ *
07/21 – Dallas, TX – Double Wide ^ *
07/22 – Austin, TX – Empire Control Room ^ *
07/23 – San Antonio, TX – K23 ^ *
* w/ Stargazer Lilies
^ * w/ Ringo Deathstarr & Stargazer Lilies