Deep Cuts shares instant Holiday classic, "Comatose Come Christmas" via Self-Titled
VIDEO / STREAM: "Comatose Come Christmas" –
YouTube / SoundCloud / Self-Titled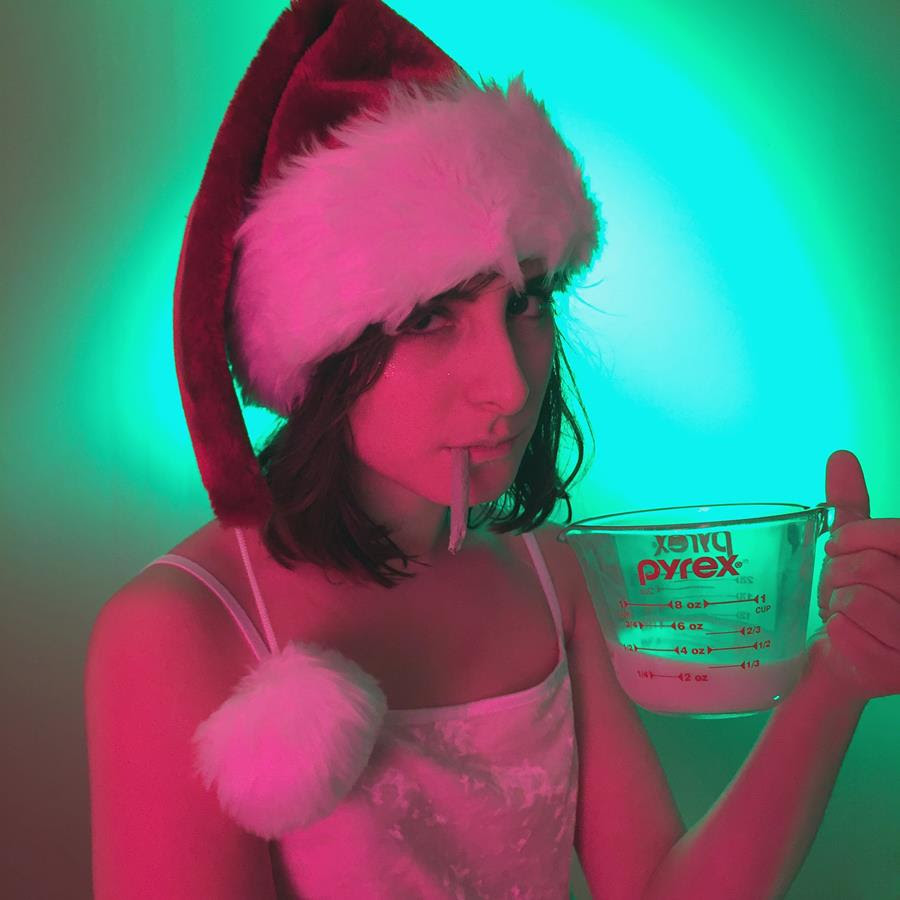 Houston-based sophisti-pop group Deep Cuts shares a new Holiday song, "Comatose Come Christmas" via Self-Titled Mag. The accompanying video features all manner of retro Christmas footage and was assembled by Josiah Hall who plays sax in Deep Cuts.
Some notes from the band on how the song & video came to be:
From Josiah Hall:
 "Every year, my mom would record Christmas specials on VHS tapes, commercials and all. Things like Frosty the Snowman, an old cartoon from 1936 titled "Christmas Comes But Once a Year", Rudolph etc. There were Christmas commercials for 7up, Nestle, McDonald's and Energizer. At certain points in the tape you could tell she accidentally began to record, and two specials would overlap suddenly. I tried to make this music video feel like one of those VHS tapes. Rudolph was always my favorite as a kid, so I had it pop up throughout the video."
From Chase & Zach:
"The song is an ode to eggnog. It's a nod to White Christmas and all the jazzy holiday songs of yesteryear. Macauly Culkin and chain smoking were images of anxiety we personally feel at family gatherings. The lyrics stem from the adult reality of drinking your way through the various pressures and stresses of the holiday season."
LIVE DATES:
12/15 Houston, TX Axelrad 7:00pm
01/07 Houston, TX Wonky Power 7:00pm
01/12 Houston, TX 8th Wonder 7:00pm
01/13 Houston, TX DJ Set at MKT Bar 7:00pm
02/27 Houston, TX Walter's Downtown w/ Landlady 8:00pm
Deep Cuts is a group of musicians spearheaded by songwriters Chase Harris and Zach Alderman. The classically-trained pair piece together refined schmaltz tunes from winding guitar lines, synth pad beds with the DX7, and vintage 707 and 727 drum machines. What results is a venture from their latin indie rock roots into pop territory, with undertones ranging from salsa romantica to jazz fusion. They realize their songs live with a crack team of Houston players including Children of Pop mastermind Chase DeMaster. Following a string of self-released singles and EPs, the band will soon complete their first full length record with Grammy award-winning engineer Steve Christiansen. The album, titled Society Gig, will feature "Take Me Back" and more.
DEEP CUTS LINKS:
Official: http://deepcuts.net
BandCamp: https://deepcuts.bandcamp.com/
Facebook: https://facebook.com/deepcutstx
Twitter: https://twitter.com/deep_cuts
Instagram: https://instagram.com/deep_cuts/