Teen Daze shares new track featuring S. Carey "First Rain"
via The FADER
​'Themes For Dying Earth' due

February 10, 2017

via FLORA
STREAM: "First Rain"
Soundcloud / The FADER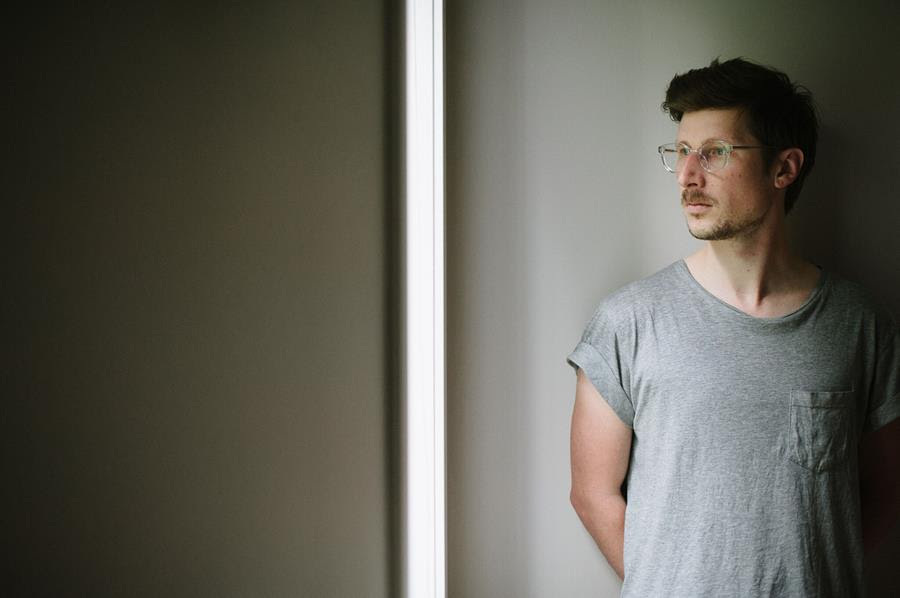 Photo Credit : Sharalee Prang
Themes For Dying Earth is the fifth LP from British Columbia-based artist Teen Daze (Jamison Isaak), and the first to be released through his new label, FLORA.
Today on The FADER, Teen Daze shares the second track "First Rain" from his upcoming album.  The track features Bon Iver band member S. Carey.  Themes For Dying Earth is due February 10, 2017.
"First Rain was the first song I wrote for the new LP, and the first to be written in my newest home studio.  We had just moved into this new place, which is much more secluded and quiet, and I started recording almost immediately.  The sound of the rain you can hear at the start and end were done on that first day of recording, right outside our front door.  As the song progressed, and I tracked more instruments, having vocals lead the song felt more and more necessary.  I listened to the instrumental over and over, but could never come up with something I liked.  It was around this time that I contact Sean about possibly helping co-produce a song, or to collaborate in some way.  He's quite a busy guy, and involved in more than enough projects, so when he was eager to contribute I was so ecstatic.  I'm such a huge fan of his, and having him want to be involved was a dream.  When he sent me back what he recorded, it was so immediately perfect for the song.  In an email exchange we had after everything was finished, he noted that it felt like we're both appealing to the best versions of ourselves, and I couldn't agree more."
– Teen Daze (Jamison Isaak)
After last year's foray into vibrant indie-pop, Themes finds Teen Daze returning to more ambient, electronic production with new insight: "I learned so much from the experience making Morning World, it would be a step backwards if I didn't apply it."  This comes through in songs like "Lost", "Rising" and the first single, "Cycle", which fuse the synthesized sound of early Teen Daze records with the live energy of his more recent works. Themes is also distinct in its collaborative nature. Jamison has worked with other artists in the past, but never to this degree and expanse: "Making the last record alongside other people helped me realize that inviting additional minds to the creative process brings out the best in me."  Themes For Dying Earth also features collaborations with Sean Carey, Dustin Wong, Sound Of Ceres, Nadia Hulett, and Jon Anderson.
Conceptually and thematically, this album is one of Jamison's most personal, navigating topics both intimate and broad: "Much of my work is inspired by nature, and it's scary to think that future generations may not have that same relationship. The album starts with Cycle, a song about my personal experience dealing with anxiety and depression, and it slowly zooms out to cover some of the external forces, like climate change, that are affecting those experiences.  After touring last fall, I came home so cynical and worn out, I decided take all the nervous energy I had about the world, and filter it through more optimistic, positive sounds."
TOUR DATES
02/16 – Brooklyn, NY – Silent Barn
02/17 – Montreal, QC – Arbutus Records
02/18 – Toronto, ON – Bambi's
02/22 – San Diego, CA – Soda Bar
02/24 – San Francisco, CA – Hemlock Tavern (Noise Pop Festival)
02/26 – Los Angeles, CA – The Bootleg
03/01 – Vancouver, BC – The Cobalt
(click artwork for high res)
Teen Daze
Themes For Dying Earth
[FLORA]
Street Date: February 10, 2016
1. Cycle
2. Dream City
3. Becoming
4. Lost
5. Cherry Blossoms
6. First Rain
7. Rising
8. Anew
9. Water in Heaven
10. Breath