Gothic Tropic shares new video "How Life Works" via Noisey, album due May 19
'Fast or Feast' due 5/19 on Old Flame Records
Watch : "How Life Works"
Vevo / Noisey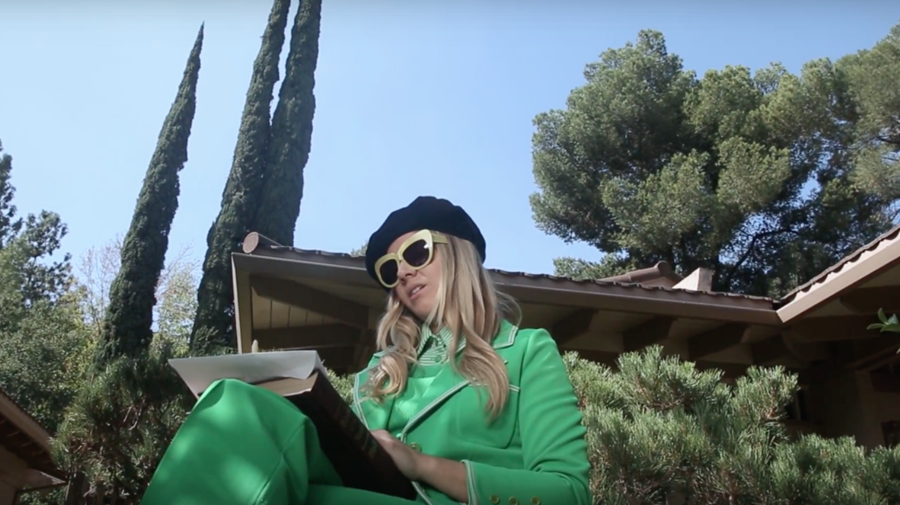 "The LA-based singer still values the importance of an absolutely killer bass line pushed front and center, but on "Stronger" the production is cleaner and clearer, a song that's fingerclicky cool, with a pinch of 60s shimmy and a pipette full of 80s power pop."  – Noisey
"[Gothic Tropic] seem to have tapped into something special" – CoS
"[Gothic Tropic's music] is comparable to jazz in the way its creation is approached: its success is based upon each member's ability to selflessly collaborate but also individually flourish." – LA WEEKLY
Los Angeles' Gothic Tropic introduces a new brand of female fronted, guitar-driven indie rock. Today onNoisey, Gothic Tropic shares the new music video for "How Life Works" off their upcoming album dueMay 19th on Old Flame Records.  Click here to pre-order the LP.
About Gothic Tropic:
The brainchild of Cecilia Della Peruti, Gothic Tropic keeps the vibe playful and punchy, bringing audiences into a new era of female rock nobility, nodding to stars like Debbie Harry, and Chrissie Hynde. Delivering a blend of Richard Lloyd and Nile Rodgers on guitar, Gothic Tropic's Della Peruti has won sponsorships with Fender, and leading pedal manufacturers, and works professionally as a touring and session player for Charli XCX, BØRNS, and more.
(click artwork for high res)
Gothic Tropic
Fast or Feast
Old Flame Records
[Click here to Pre-Order] Street Date: May 19, 2017
Track List:
1. Stronger
2. How Life Works
3. Don't Give Me Up
4. Chemical Trail
5. Major
6. I Know Your Soul
7. Body Interlude
8. Teenage
9. Cry Like A Man
10. Feed U To The Sharks