Pavement's Spiral Stairs shares new single "Dundee Man" via Stereogum & announces spring tour dates
STREAM: "Dundee Man" –
YouTube / Stereogum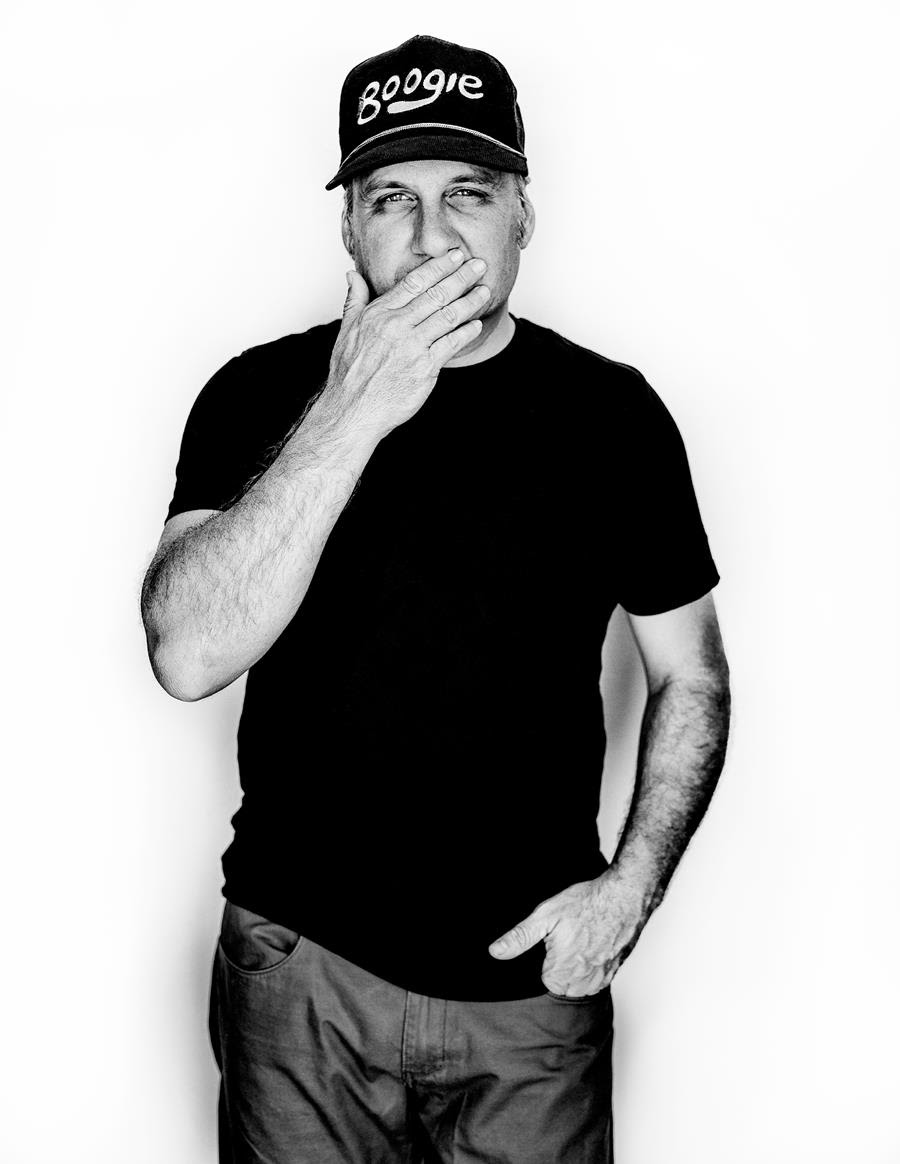 Photo by Steven Simko
Spiral Stairs (Pavement's Scott Kannberg) will release his second album under that name, Doris and the Daggers, on March 24 on the Nine Mile label in the US (pre-order here), on Domino in Europe (pre-order digital / physical) and on Coolin' By Sound in Australia / New Zealand (pre-order here). Today he has shared the second single from the album "Dundee Man" which you can listen to over at Stereogum. Brooklyn Vegan also has a brand new interview with Kannberg. If you haven't seen it yet, you can watch the first video from the album, "Dance (Cry Wolf)" which stars Jason Lytle of Grandaddy who plays the part of Spiral Stairs.
The album features guest appearances from Matt Berninger of The National, Broken Social Scene's Kevin Drew and Justin Peroff, Kelley Stoltz and Shudder To Think's Adam Wade. Spiral Stairs has also launched a Pledge Music campaign where fans will have the option of buying archival Pavement and Preston School of Industry merch and memorabilia (or a DJ set, private show, trip to IKEA or a round of golf with Scott) along with their pre-order of Doris and the Daggers.
The Real Feel – the Pavement guitarist and Preston School Of Industry leader's 3rd album (and first as Spiral Stairs) – arrived in 2009, just as Pavement were announcing a hugely successful burst of reunion shows through 2010. "Then, after the Pavement shows, I moved with my wife to go live in a house in the country near Brisbane, in Australia," the amiable Scott remembers, of those years of seeming inactivity. "Then we had a kid, and that sort of got in the way. I tried to do music, but all of a sudden it was two years later and I'm mowing my lawn and tending my garden."
A little while after that, Scott and family got bored of life in Australia and moved to Los Angeles. "I had the perfect set-up there, so I started work. The way I write songs is, I put on my electric guitar and walk around the house and play it and look at myself in the mirror," he laughs, "and just make up stuff. But because the kid was off at school for three hours a day, I only really had an hour or so to do that. So it took a little time. It was my intention to have done at least a couple more records by now, things just got in the way."
You can't hurry genius – not even the genial, unforced and unpretentious genius that has long been Scott's forte. What's for sure is his second album as Spiral Stairs, Doris And The Daggers, is worth the wait. It's some of the best music Scott's been involved with, and also some of the most personal and emotional music he's ever written, reflecting the life changes that occurred over those eight years. During that stretch, Scott weathered the loss of friends, treasured the joys of fatherhood, lived life as an Australian and even ate haggis meat – experiences that inform these warm, sweetly melodic and soundly honest songs.
LIVE DATES:
03/14 Austin, TX @ Force Field PR Official SXSW Showcase at Cheer Up Charlie's
03/15 Austin, TX @ Nine Mile Records and Touring Showcase at Maggie Mae's Upstairs
03/18 Austin, TX @ Nick Tangborn's 6th Annual Secret Handshake Party
04/19 San Diego, CA @ Soda Bar
04/20 Los Angeles, CA @ Resident
04/21 San Francisco, CA @ Swedish American Hall
04/22 Sacramento, CA @ Old Ironsides
04/23 Chico, CA @ Duffy's
04/24 Portland, OR @ Mississippi Studios
04/25 Seattle, WA @ Sunset Tavern
Spiral Stairs
Doris and the Daggers
(Nine Mile / Domino)
Street Date: March 24, 2017
Formats: CD / LP / Digital
Pre-order via BandCamp or Pledge Music
Track List:
1. Dance (Cry Wolf)
2. Emoshuns
3. Dundee Man
4. AWM
5. No Comparison
6. The Unconditional
7. Trams (Stole My Love)
8. Exiled Tonight
9. Angel Eyes
10. Doris and the Daggers
SPIRAL STAIRS LINKS:
Official Site
Twitter
Bandcamp
Label