Telefon Tel Aviv's Map of What is Effortless reissued digitally today & original pressing vinyl available via Ghostly 
STREAM: Map of What is Effortless –
SoundCloud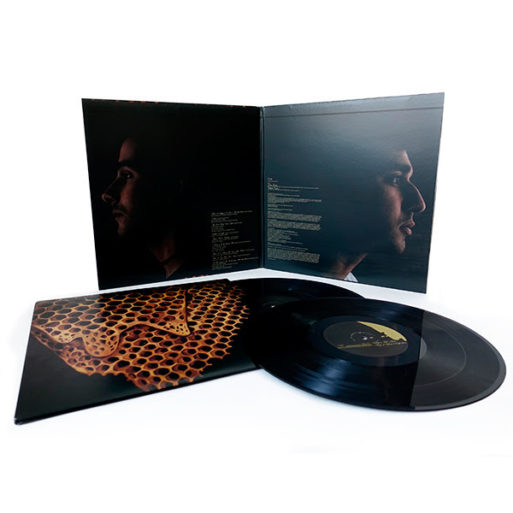 By 2004, New Orleans friends Joshua Eustis and the late Charles Cooper had fixed their flag in the landscape of the American electronic underground as Telefon Tel Aviv. The duo's acclaimed 2001debut Fahrenheit Fair Enough, released by John Hughes III's Chicago-based Hefty imprint, offered a deep Southern sweep on glitchy IDM and pastoral post-rock, drawing as much from bounce rap, R&B, and jazz as it did Autechre and Aphex Twin. The follow-up, Map of What Is Effortless, managed to both expand and refine the sound. Signature polyrhythmic programming met new vocal presences on seven of the nine tracks. The Loyola University Chamber Orchestra contribute to the title track; a sumptuous centerpiece exemplifying Telefon Tel Aviv's craft for wordless, cinematic storytelling.
Ghostly International, having reissued Fahrenheit Fair Enough at its 15th anniversary in 2016, will update Map of What Is Effortless on April 14th. The digital release, noticeably absent in most streaming libraries until now, features three bonus tracks: "Jouzu Desu Ne," "Sound In A Dark Room," and a remix of the latter by legendary composer Ryuichi Sakamoto.
Also, there is a modest amount of original vinyl pressings from 2004 available for purchase at The Ghostly Store. Hefty Records were kind enough to help us source an unsold batch of the original pressing (long since unavailable). Stored for over a decade, the LPs have some character.
Track List:
01. When It Happens, It Moves All By Itself
02. I Lied
03. My Week Beats Your Year
04. Bubble And Spike
05. Map Of What Is Effortless
06. Nothing Is Worth Losing That
07. What It Is Without The Hand That Wields It
08. What It Was Will Never Again
09. At The Edge Of The World You Will Still Float
10. Jouzu Desu Ne (Digital Bonus)
11. Sound In A Dark Room (Digital Bonus)
12. Sound In A Dark Room (Ryuichi Sakamoto Remix) [Digital Bonus]
TOUR DATES:
7/29 – NYC – The Marlin Room at Webster Hall