Other Music Documentary film launches official Kickstarter w/ premiums from Belle & Sebastian, Animal Collective, The Breeders, Vampire Weekend, Dirty Projectors, Magnetic Fields & more!
Check out the Kickstarter page / video here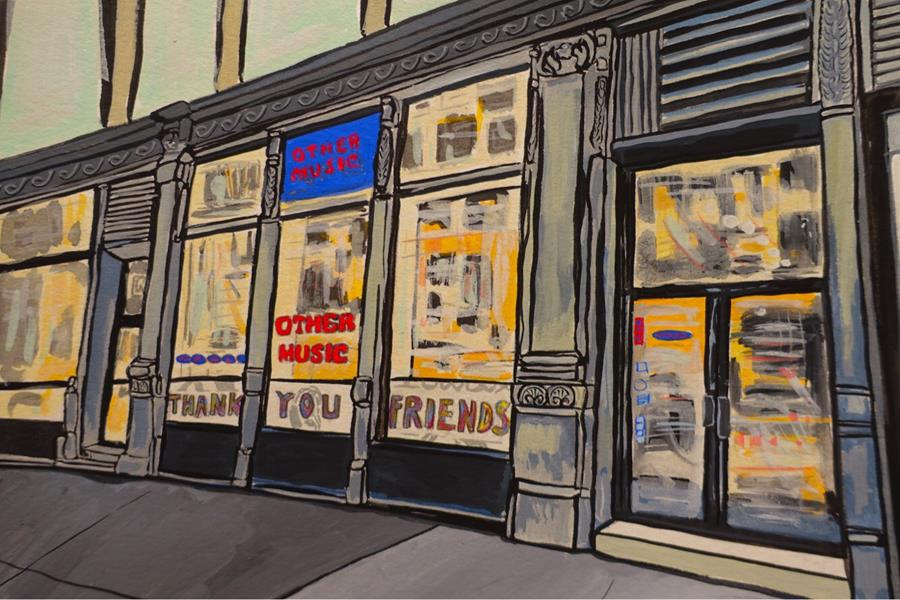 In the summer of 2016, New York City lost a beloved and influential hub of independent music culture. Other Music–located on East 4th Street between Broadway and Lafayette in the heart of Manhattan's East Village neighborhood–was more than just a store that sold CDs, records, tapes and magazines. It was a place where bands were formed, record labels were born and careers were launched. And it was THE place where a generation of New Yorkers at the dawn of the Internet age went to discover groundbreaking music by artists who would go on to become household names and underground icons: Animal Collective, the Yeah Yeah Yeahs, Vampire Weekend, the Strokes, Interpol, TV On The Radio, Anohni (formerly Antony and the Johnsons), William Basinski, and countless others. This documentary will chronicle the 20 year history and legacy of Other Music, and explore how the spirit of independent record stores can be preserved as physical retail spaces for music continue to disappear.
Today the film's directors, Puloma Basu and Rob Hatch-Miller have launched an official Kickstarter project to help fund and complete the film. Check out a trailer video and a full list of Kickstarter rewards here, including items from the store, Belle & Sebastian, The Breeders, Animal Collective, Vampire Weekend, The Magnetic Fields, Neon Indian, Dirty Projectors, Mercury Rev, Steve Keene, The Clean and more!