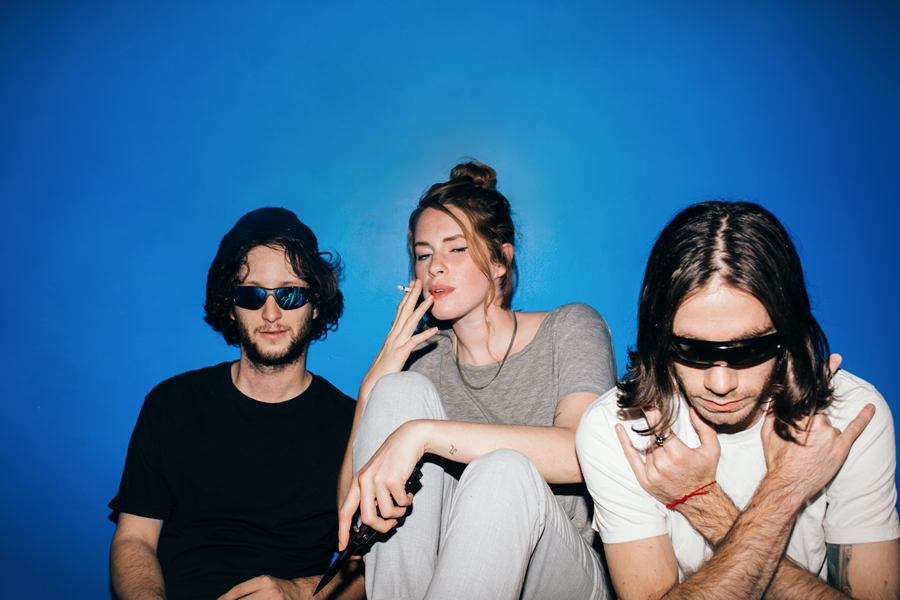 Vexxed are Max Steen (bass, production), Zach Sewall (keys, vocals) and Lucy Stone (vocals, guitar).  Today they share the first track and video for "Heavens Away Team" via Northern Transmissions.  Click here to pre-order the EP.
About Vexxed : 
Zach Sewall and Max Steen met when they were 5 years old in Hebrew School and grew up playing music together—eventually becoming estranged and reuniting in Philadelphia in 2014. Steen met Lucy Stone through Sewall, who offered him a room in her North Philadelphia apartment. The trio coalesced—and that winter, Vexxed was born, the band name taken from a humorous appreciation for the Affliction clothing brand and the Travel Channel program Ghost Adventures.
Snowed in during winter storm Juno, the trio hunkered down, spending all their time together. "The songs are a result of a blizzard," Steen explains. Most of the Thank You Sooo Much EP was written in a day or two of icy isolation. In the time since, Vexxed has evolved and live, a combination of minimal technology and innovative performances expand upon their framework of cult pop remoteness and surrealist harmony.
After that fateful weekend alone, Steen, Sewall and Stone began working together every day. Max would drive into the city from New Jersey, Lucy would take two buses over the course of two hours to get to West Philly to record with Zach. In this newfound voluntarily desolation they'd sit in a hot room for 9 hours, writing weird songs—"We call it wang wang time," Steen jokes. "We were stir crazy," Stone interjects. "We all started dressing alike." They'd listen to Italo disco and garage rock and psych, finding inspiration in the furthest corners of their shared musical interests.
The result is Thank You Sooo Much, Vexxed's debut EP, five entrancing songs that span an appreciation for and a comedic approach to all things mythological and spiritual. The opener "Heavens Away Team," finds inspiration in the Heaven's Gate cult. "[The title] is funny and fucked up," Steen starts, "but it's so genuine and scary," Stone finishes the thought. "Prince of Darkness," was inspired by Zach's translation of the Book of the Dead come to life—"There were a lot of strange happenings around the writing of that song. Once we heard a really painful, crazy sound out of the monitors. At that point, I looked out the window and there were two black cats looking in," he recalls. "I opened the door right next to the window and they weren't there." Steen jumps in, "The book said something like 'beware of cats and metallic sounds'—exactly what happened in that moment. A weird prophecy." He pauses, "We don't know if we're trapped in some weird spirit realm…or if we should stop smoking weed."
The EP ends with "Gimme the Money," a welcomed, sultry, high-spirited respite Stone lovingly refers to as "our club banger." At it's heart, of course, is humor: "I was thinking of Tom Hanks in the movie That Thing You Do," Steen jumps in. "That song is part Jerry McGuire, sunglasses, and Lucy being pissed all in one." Vexxed is a project of friendship, humor, isolation and curiosity—and their idiosyncratic pop brings it all together. Thank You Sooo Much doesn't ask anything of the listener, but it offers much: a sonic hybridity inspired by life's biggest questions and moments distilled into something digestible and wonderful. Listen, and be transported.
TOUR DATES
04/20 – New York, NY – Mercury Lounge*
* = w/ Cold Fronts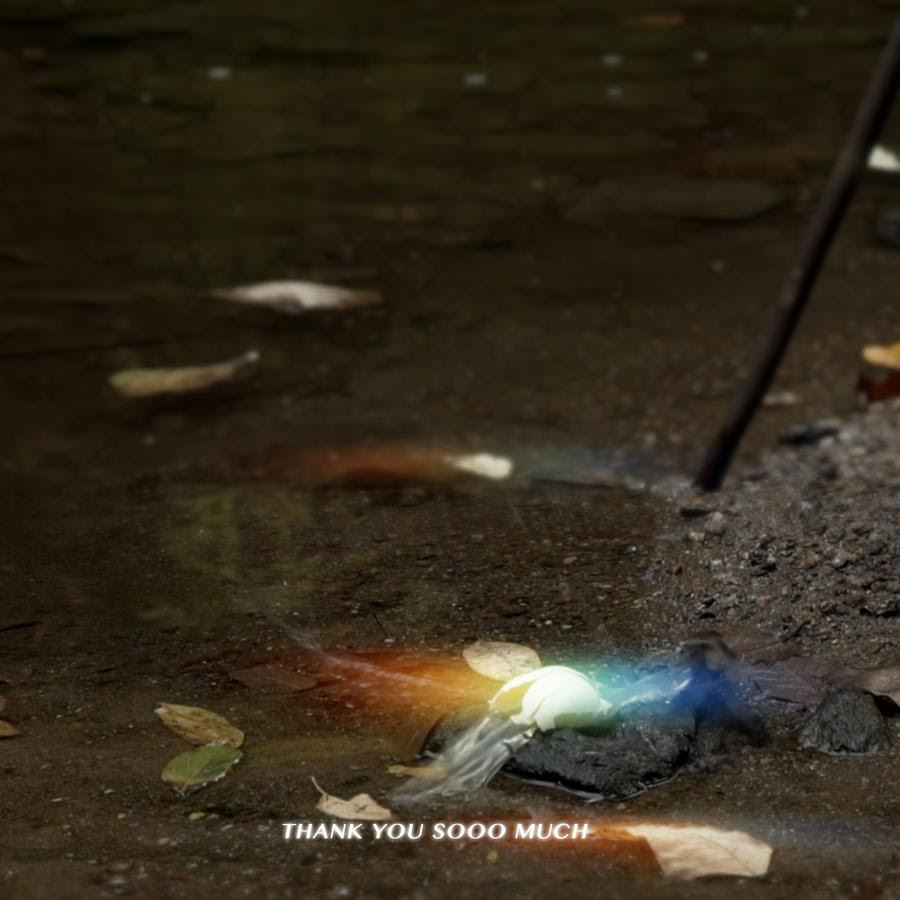 Vexxed
Thank You Sooo Much
[Rare MP3s] Street Date: May 4, 2018
Track Listing:
1. Mood Ring
2. Heavens Away Team
3. Prince of Darkness
4. Yr the Only One
5. Gimmie The Money