The short features new original music from Neon Indian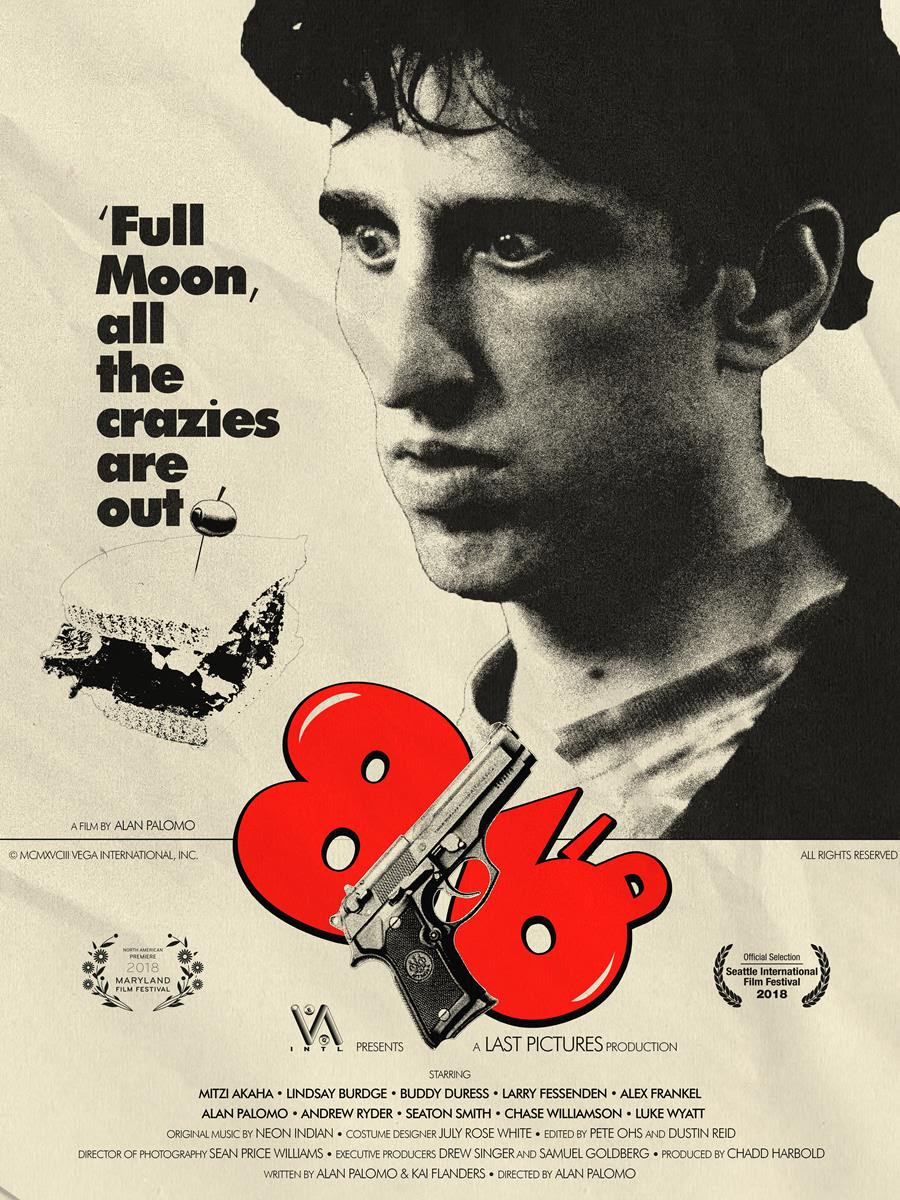 86'd, the new short film from Alan Palomo (Neon Indian) will make its World Premiere on Thursday night (May 3) at the Maryland Film Festival. Click here for more info. on screenings. Here's a brief description of the film:
"Full Moon, all the crazies are out." Four seedy stories transpire over the course of one late-night order at a 24-hour deli in Koch-era NYC.
The film was directed by Palomo, written by Palomo & Kai Flanders and edited by Pete Ohs and Dustin Reid. Sean Price Williams (Good Time) served as director of photography. Actors include Buddy Duress (Good Time, Heaven Knows What), Lindsay Burdge (Easy, Thirst Street, The Midnight Swim), Seaton Smith (Top Five, Mulaney), Chase Williamson (John Dies at The End), Mitzi Akaha (Lowlives, Dark Side of The Moon) and musician Alex Frankel (Holy Ghost) as well as Palomo. The film is also set to screen at the Seattle International Film Festival.
Full Synopsis:
Max is a Koch-era NYC psycho-naut trying to make it home before his mouthful of mescaline kicks in. He decides to stop in at an all night deli for a quick sandwich. After numerous order delays and full-on trip stampeding into his psyche, he is made to pay witness to the colorful cast of lower east side weirdos, visualizing their stories through his newly altered lens: A times square dominatrix meets up with one of her regulars to reveal an answering message left by his wife. Two punks discuss an ultimatum as one reveals his connection to a pistol found in a drug bust. A recording engineer convinces an aspiring singer to re-record a destroyed vocal take from a canonic 80s group and attempts to pass it off as the original.
Director Biography
Alan Palomo is a Mexican-born, Texas-raised music producer known for his work under his music moniker Neon Indian. His most recent album Vega Intl. Night School received Pitchfork's coveted Best New Music classification. As a performer, he's made numerous television appearances on such TV shows as "The Tonight Show starring Jimmy Fallon," "Yo Gabba Gabba," and "Anthony Bourdain: No Reservations." As a filmmaker, he's directed various music videos; the most recent, one for his own single "Annie," premiered at Sundance's Next Fest. This is his first narrative short film.
NEON INDIAN DJ SETS:
5/05 – Las Vegas, NV – Bunkhouse Dt
06/23 – West Hollywood, CA – Skybar
06/27 – Portland, OR – Holocane
06/28 – Vancouver,BC – Fortune Sound Club
6/29 – Seattle, WA – Nectar Lounge
06/30 – San Diego, CA – Bang Bang