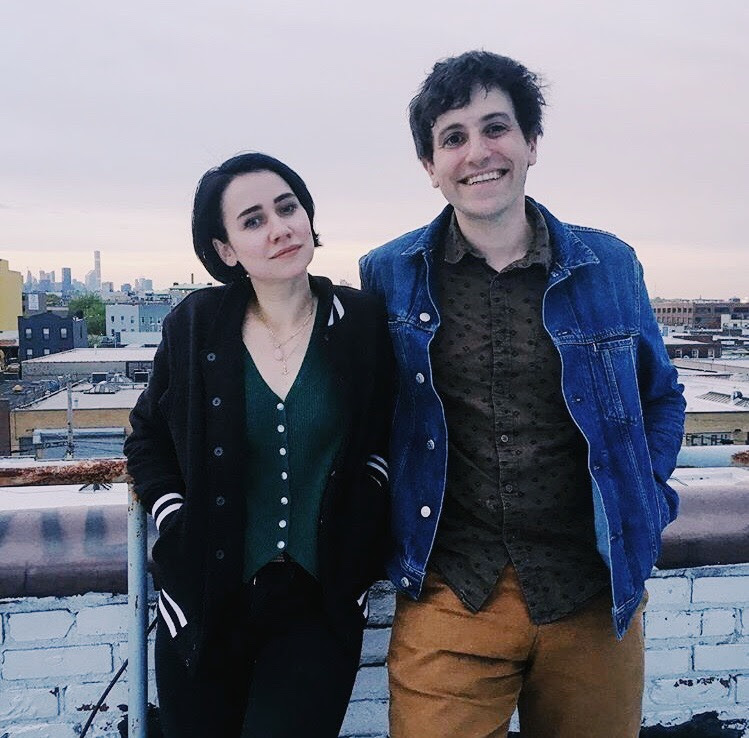 New York cult indie outfit The Pains Of Being Pure At Heart and Berlin's very own darkstar Laura Carbone came together to write and record a new single The Flowers Beneath Your Feetwhich is released on Berlin's indie label Duchess Box Records.
The musicians met when Laura Carbone was supporting The Pains Of Being Pure At Heart in Europe earlier this year. Laura was already a huge fan of the band and on this tour they fell in love with her music too, so they decided to collaborate on this epic new single.
Laura: "Creating this song with Kip has been an amazing experience – it meant a lot to me to collaborate…and to receive his trust into my way of approaching music, sound and production. I will always cherish our time on tour and being able to record and work together between New York and Berlin."
Kip: "On our joint tour, Laura's talent and artistic mind truly impressed me, and we agreed to collaborate on a new song together. I am grateful that Laura took this song to places I never could on my own, her voice conveying all the power and powerlessness of unbridled desire."
Both acts have recently released critically acclaimed albums of their own, The Pains Of Being Pure At Heart's 2017 album The Echo Of Pleasure and most recently Laura Carbone's Empty Sea.
Laura Carbone will be performing live at several German festivals in 2018.
LAURA CARBONE TOUR DATES:
F09/19 Hamburg @ Reeperbahn Festival.
01/09 Düsseldorf @ Tube
01/10 Leipzig @ Naumanns
01/11 Hamburg @ Molotow (Upstairs)
01/13 München @ Backstage Club
01/14 Nürnberg @ Club Stereo
01/15 Wien (A) @ Chelsea
01/17 Frankfurt @ Nachtleben
01/18 Köln @ Stereo Wonderland / Subway
01/19 Berlin @ Berghain Kantine
01/20 Hannover @ Lux