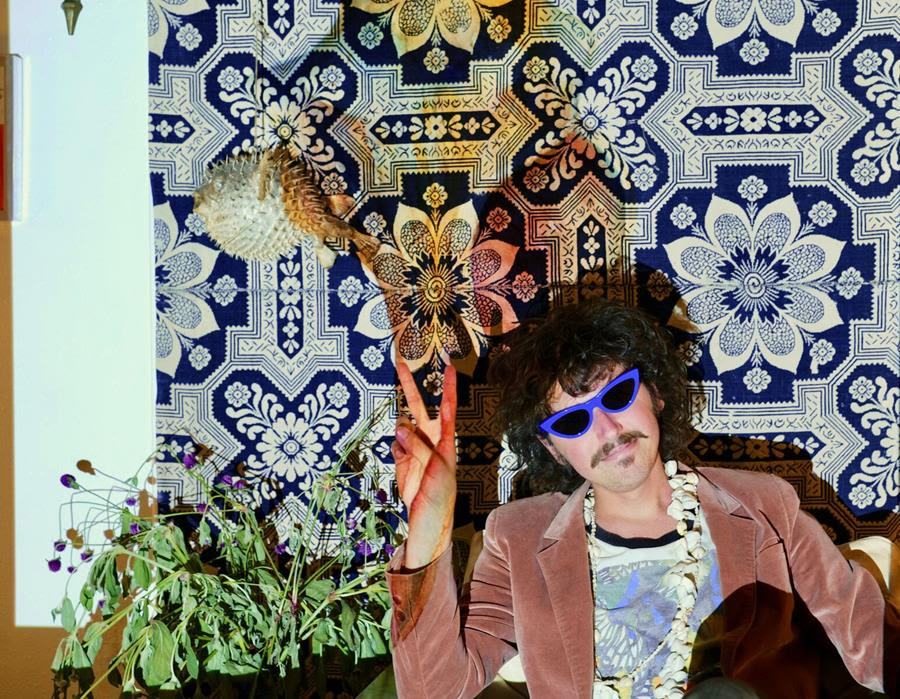 Photograph by Joseph McMurray
Art Direction Chloe Lebeaux Sykes
Los Angeles artist Jonny Kosmo is no stranger to groove, most recently performing as the bassist for Los Angeles' psych-pop synth outfit Mr. Elevator.  Steeped in pop-strange composition and a rich history of musical theater, Kosmo creates songs full of color, movement, and imagination all while keeping ears dosed in a palette of shimmery soul.
Kosmo's solo debut demonstrates the dynamic hues and shapes his songwriting takes. The LP sees the invitation of funk/r&b idol Aldous RH, drummer Miles Wintner (Ian Sweet), synth-genius Tomas Dolas (Mr. Elevator/Thee Oh Sees), as well as a collaboration with Kassie Carlson (Guerilla Toss). Self-titled release Jonny Kosmo leaves the listener in soundscapes of wonderment and honeyed possibility. The album was recorded by seasoned producer Tomas Dolas at Studio 22 in Los Angeles California.
TOUR DATES
02/27 – Los Angeles, CA – Highland Park Ebell Club