Living Hour shares "immaculate" album opener "Hallboy" via Stereogum, on tour now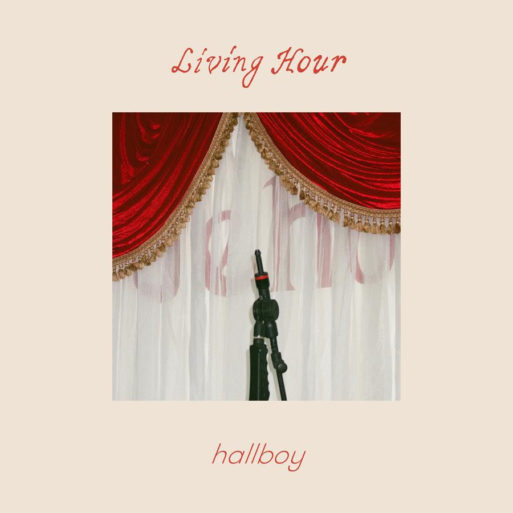 "Some of the most heartsick synth-pop since Cocteau Twins." – Noisey
"Grandiose, all-encompassing shoegaze that stretches to the ends of the earth" – Stereogum
"Hazy, widescreen pop with emotive smoky vocals" – Brooklyn Vegan
"Slowdive just returned, but shoegaze music was already in good hands with Living Hour." – NPR
Today, Winnipeg's Living Hour shares "Hallboy," the third single from their upcoming album, Softer Faces. Stereogum has the premiere and described the track as "immaculate." The band is in the middle of a winter / spring tour that includes a stop at SXSW and ends with a west coast run in late March. See full dates below.
Bio:
Everything about Winnipeg's Living Hour has been expanding since their humble basement beginnings in 2015. What started with dreamy love songs inspired by the cinematic sky of their hometown has transformed into even more sprawling and expansive expressions on their latest effort, Softer Faces due March 1, 2019.
What started as a quartet is now a quintet, though still led by the smoky, ethereal lead vocals of Sam Sarty (vocals, trombone, keyboard), who started singing in choirs at a young age. With her strong vocal backbone, musicians Gil Carroll (guitar), Adam Soloway (guitar, vocals), Alex Chochinov (drums, trumpet, organelle), and Brett Ticzon (bass, vocals) are able to shine. Three voices, guitar, trombone, brushed percussion, and boundless effects sees Living Hour pulling from many genres to create their own sonically diverse and unique vibe.
Due out March 1 via Kanine Records, Softer Faces follows up to their highly-praised 2016 S/T debut, featuring haunting, ethereal vocals accompanied by lush, expansive instrumentation.
Softer Faces was produced by Kurt Feldman (The Pains of Being Pure at Heart, Chairlift, DIIV, Dum Dum Girls) in Living Hour's hometown and mixed by Jarvis Taveniere (Real Estate, Woods, Blouse, Widowspeak) at Thump Studios in Brooklyn.
Known for their mesmerizing and deeply-moving live show, Living Hour has toured Europe, the UK and North America. Their performance captures the dreamy, emotional power of the band's recordings, creating a mesmerizing, unforgettable, cathartic, and deeply moving live music experience. Sarty finds that, "Sometimes people are a little turned off and not living in the now or being present. I find that when you perform, it's one of the most present moments that you can be in. You're living in the hour."
Photo by Chelsea Neufeld
"Hallboy" single art photo by Grace Denis, design by Jadyn Klassen
TOUR DATES:
03/01 – Minneapolis, MN – The Fallout
03/02 – Chicago, IL – The Hideout
03/03 – Bloomington, IN – The Bishop
03/04 – Cincinnati, OH – MOTR
03/05 – Washington DC – Songbyrd
03/06 – Brooklyn, NY – Rough Trade
03/07 – New York, NY – Pianos
03/08 – Roanoke, VA – Billy's Barn
03/09 – Savannah, GA – Savannah Stopover
03/10 – Athens, GA – World Famous
03/12 – Austin, TX – SXSW – Melted Magazine Showcase 8:30pm
03/13 – Austin, TX – SXSW – Flitch Fest 5pm
03/14 – Austin, TX – SXSW – Bungalow Break Out West 3pm
03/15 – Austin, TX – SXSW – Lazarus Brew Co – Noon
03/16 – Salado, TX – Barrow
03/18 – Phoenix, AZ – Lunchbox
03/22 – Los Angeles, CA – The Factory
03/23 – Las Vegas, NV – Starboard Tack
03/25 – Billings, MT – Kirks Grocery
Living Hour
Softer Faces
(Kanine)
Street Date: March 1, 2019
Pre-Order here
Track List:
Hallboy
Bottom Step
I Sink I Sink
Water
Before You Leave
No Past
Slow Shines
Inside
Most