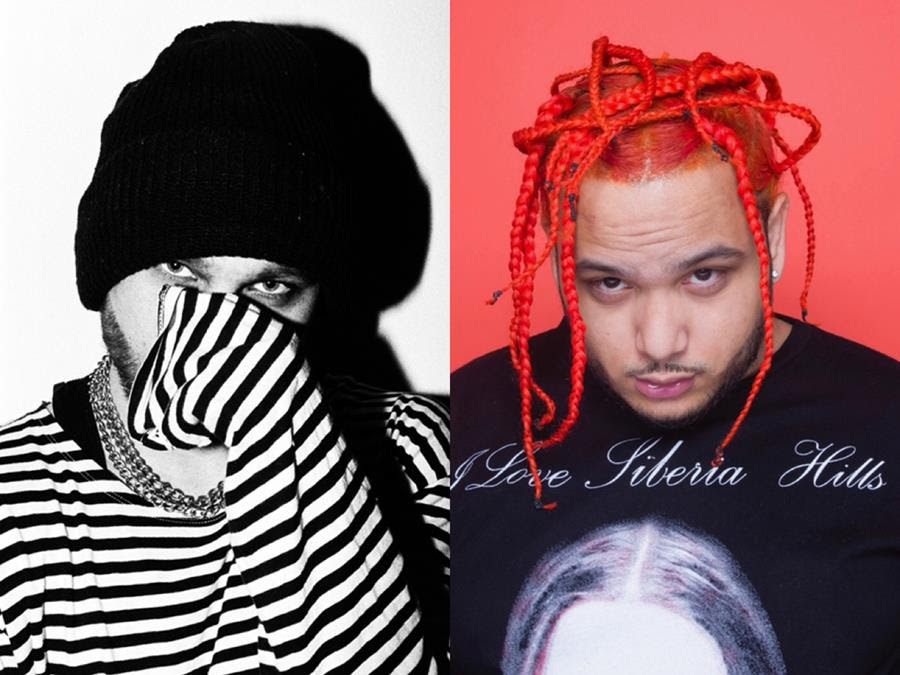 "After burning through his catalogue you can appreciate the blend of R&B, electronic, and hazy vocals he's putting down." – Complex 
"Darci balances dark undertones with sleek production and simple but effective melodies." – Pigeons and Planes 
"We can't wait to hear more from this rising artist that has yet to miss the mark on one of his releases" – Thissongissick.com 
"While much remains unknown about the mysterious singer, the musical talent is undeniable." – Elevator Mag 
Combining nocturnal vibes with infectious melodies, rising vocalist Darci has built a strong and growing fan base through a string of singles combining elements of Hip-Hop, electronic music, left of center pop and alternative R&B for an undeniable, hypnotic sound. With multiple tracks eclipsing 1,000,000+ plays on Spotify and other platforms, Darci has continued to build on a successful debut in 2017. A year that began with Darci dropping his fan favorite debut single "Come Around" with no expectations and a year that would later garner the singer over 11,000,000 plays across Spotify, Soundcloud, and Youtube. Since, Darci has seen consistent growth across the board as streams have amassed to over 30,000,000+ by 2019. Darci has also seen growth in the live space, making appearances at events including HARD Summer, Mamby On The Beach, 515 Alive, and Snowglobe sharing the stage with acts including Future, Rae Sremmurd, Lil Skies, Roy Woods, Russ, Trippie Redd, Denzel Curry and many more. All the while self-managing to this point. Now Darci has put together a team, recently bringing on management, and is ready to unleash a string of singles including high profile collabs, leading to his debut EP in late 2019. Darci also recently dropped his first line of self-designed merch. Additionally the mysterious masks vocalist revealed his face for first time, ready to start a new chapter for the project. With a plethora of new content on the way Darci looks to have a promising rest of the year ahead of him.
Darci begins the roll out for his first EP with "Got U On". "Got U On" features Atlanta rapper Nessly (671k Instagram, 38.4K twitter) who recently had a viral moment involving an autotune implant in his arm and Jake Paul. Nessly is also credited with helping to put producer duo Take A Daytrip (producers of Sheck Wes' "Mo Bamba" Lil Nas X's "Panini" and many more) on the map. Additionally Nessly recently dropped a project featuring Lil Yachty, Lil Keed, Yung Bans, GASHI, and more. Nessly is expected to deliver 2 more projects this year.
"Got U On" finds Darci in his comfort zone delivering his signature style for a track sure to please long time fans and newcomers alike. Produced by Darci's go to producer Rance Riley the track makes for a nocturnal anthem. Nessly comes through on the second verse with some memorable one liners and a smooth delivery for a solid feature.
Quote:
"Been a fan of Nessly since 2016 so it was amazing to make this song come together. I've been teasing this one at my shows for quite sometime and it's always a lot of energy. Really happy to get this one out and can't wait to show everyone the rest of the EP" – Darci