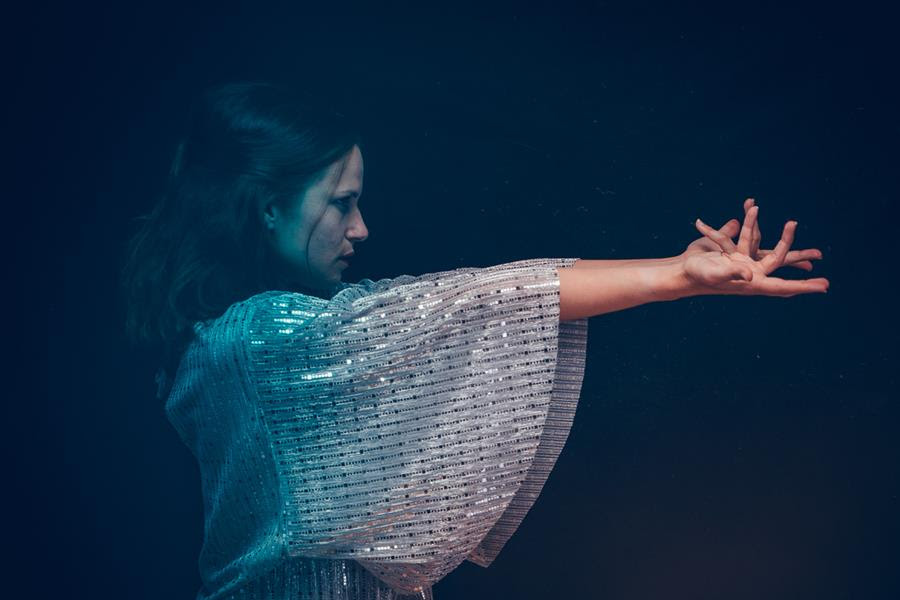 Today Chicago based artist, Jennifer Hall, is releasing a brand new single/video titled "Why Cut Time" which creates quite an atmosphere between the desolate Chicago lakefront shots, the plucking/swelling synthscapes, and Jennifer's powerful vocal delivery. Check the premiere out on Week In Pop.
Bio:
Artist Jennifer Hall aims to draw you into her musical landscape with no reservation, where emotions run high and vulnerability reigns.
Not one to shy away from sharing her pain and deepest secrets, Jennifer's 2015 self-titled EP leans heavily into grief and loss, self doubt and inner turmoil, and unexpected love and her readiness (or lack thereof) to receive it.  Commonly identified as a vocal powerhouse, Jennifer masterfully brings to life the most raw and exposed of emotions.
Shortly after the release of Jennifer's 2015 EP, the independent Chicago artist hit the road, touring for over 3 years and playing in 31 states, including beautiful Hawaii.  After years of touring and reaching digital milestones like 1 million Spotify plays, Jennifer went into a much needed creative hibernation to recharge.
Jennifer re-emerged at the close of 2019 with her cinematic single, "In The Water," boasting Hall's signature soaring vocals, and captivating and energetic production from long time Jennifer Hall collaborator and producer, Noam Wallenberg.
Following a universally difficult 2020, Jennifer debuted her booming single, "SFA," at the top of 2021. "SFA" features infectious hooks, alluring vocals, and skillfully crafted indie pop production from Wallenberg. The single's bubbly and carefree sensibility feels like a shift in Hall's creative perspective as she accesses a figurative lightness; though never at the expense of substance.
Hall hints that more new music is on the horizon for 2021, where she dives deeper into personal reflection, and explores uncharted themes like equality and social justice.
Jennifer aims to harness her musical forces for good, to drive human connection. Her music reminds us that we are never alone in our most intimate of insecurities and personal struggles, and that sharing them in brutal honesty can bring us closer together.
press photo credit: Matthew Gregory Hollis
Tour Dates
12/1 – Sleeping Village – Chicago, IL