COTS RELEASES AUTUMNAL VIDEO FOR "SUN-SPOTTED APPLE"
STEPH YATES' ACCLAIMED DEBUT ALBUM DISTURBING BODY IS OUT NOW ON BOILED RECORDS
WATCH "SUN-SPOTTED APPLE" HERE
STREAM / PURCHASE THE ALBUM HERE
"A fascinating English language affair which evokes both the sophistication of Everything But The Girl's Eden and the sadness of Portuguese fado" – MOJO
"Disturbing Body feels like a meditation on loneliness and the complexities of the heart … a secret told from Cots to you only – CBC Music
"Cots leans into gentleness" – Exclaim!
"Closeness and intimacy shine through on Cots' richly haunting debut"  – The Line of Best Fit
"Nocturnal, pensive, and melancholic" – Atwood
Disturbing Body, the intimate debut album by Cots, paints a celestial portrait of lost love and consequence. Celebrated by CBC Music for its Feist-like softness – "carefully worded observations woven between sparse chords, holding your attention with each subdued syllable" – the solo project of Montreal/Guelph composer, singer, and guitarist Steph Yates blends elements of bossa nova, folk, jazz, and classical against a modern art backdrop, her subtly unconventional style brushed across its lush palette.
Released today, the music video for "Sun-spotted Apple" is a mysterious, autumnal affair that features sketches of late season baseball, peak season apples, and Yates eccentrically outfitted in multiple imagined glamour scenes. The song's sensuous sway and morose organ are invoked by the stage of fallen leaves and visual artist Yates effortlessly acting out the song upon it. She says:
"I made this video with my friends Jade Perry, Sara and Emma Bortolon-Vettor, Emma Howarth-Withers, and Alanna Gurr. We shot it in one evening in my garden in Guelph. Jade coordinated the outfits and we dreamt up a series of vignettes to unfold over the course of the song—leaving ample room for improvisation and behind-the-scenes tomfoolery."
In addition to today's video, tomorrow Cots will release an alternate version of the song, entitled "Sun-spotted Apple (Silver Apple Version)," recorded with producer Sandro Perri and engineer Scott Merritt at the Disturbing Body sessions in a more spacious and delicate arrangement for guitar, voice, bass, keys, and horns.
WATCH & SHARE "SUN-SPOTTED APPLE" HERE
Sparked by the power of celestial mechanics and her fascination with mathematics' vast poetic potential, Disturbing Body explores the unexplainable interactions of interstellar bodies and human beings alike. The title – inspired by the phrase for a planet whose gravitational pull alters another planet's course – speaks similarly to the disruptive nature of love. The ten songs of Disturbing Body are asterisms drawn to Yates's mellifluous voice, to her cryptic tales flushed with pastel colour. "Flowers" presents Cots's masterful blend of the delicate and the macabre: a gorgeous meditation on death that highlights her provoking lyricism. "Our Breath" showcases the album's experimental tint and sundown habitat, softly flooded with warbled vocal effects and flanged hand drums.
The album's opening track, "Disturbing Body," is a starry, forlorn, askew dirge that pulls you into its mysterious space with Yates's enchanting voice: Searching for your disturbing body / The math doesn't add up when I do it alone, amidst quiet passages of metallic percussion, bass solo, and strands of near silence. It is the perfect bookend to the album's closing passage, "Midnight at the Station": mysterious and lonesome, melodious yet vividly disquieting, an ambiguous end to the off-kilter note it began on.
The deft sonic precision of Disturbing Body evokes Yates's understated yet detailed songcraft and attention to lyrical play. Over ponderous instrumental incursions – featuring the performances of Blake Howard (percussion), Josh Cole (bass guitar), Ryan Brouwer (trumpet), Karen Ng (saxophone), Thomas Hammerton (keyboards), and Perri himself (synths, samples, field recordings) – Yates's crystalline voice carries the gravitas of the album's ten elegiac movements.
"These songs, for the most part, have to do with the heart, something I was shy to write about previously," Yates reveals. "It's possible my deepening love for Brazilian music, wherein some of my favourite artists sing freely about o coração, emboldened me in this way. As a collection, the songs give a prismatic view of a lone heart in its course having known closeness and having known loss."
BUY / STREAM DISTURBING BODY HERE
Across Disturbing Body's disparate touchpoints and searching melodies – somewhere between the stars and earthly interactions alike – Cots intersects, and starts to make a whole lot of sense. "A cot is a solitary, introspective, and dreamy space. It's temporary too, suggesting liminality, moving on, passing through. It's something you leave behind."
"I find it strange, unsettling, mysterious; how incalculable the experience of feeling drawn to someone is," Yates closes. "Human bodies are like celestial ones; just as a planet's course is carved out in relation to others, our course – where we go and what we do – is compelled by forces of attraction."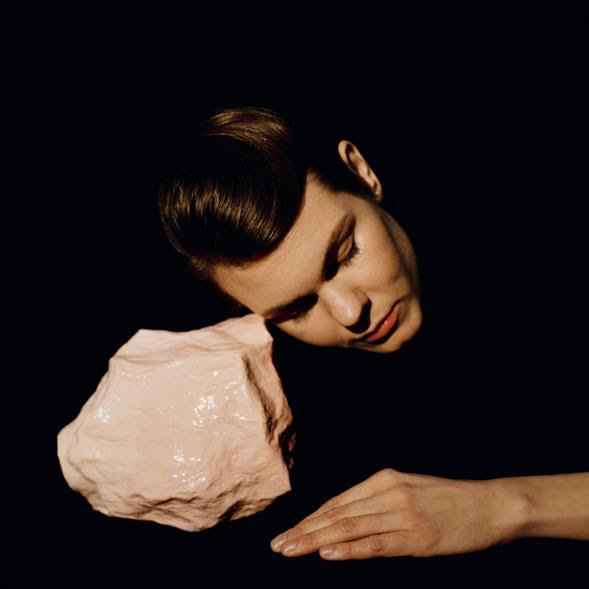 Cots
Disturbing Body
(Boiled)
Release Date: August 11, 2021
Track List:
1. Disturbing Body
2. Bitter Part of the Fruit
3. Sun-Spotted Apple
4. Bluebird
5. Inertia of a Dream
6. Flowers
7. Salt or Sand
8. Our Breath
9. Last Sip
10. Midnight at the Station