King Yosef shares "Shifting Eyes" video, another brutal track from his forthcoming EP
VIDEO: "Shifting Eyes" –
YouTube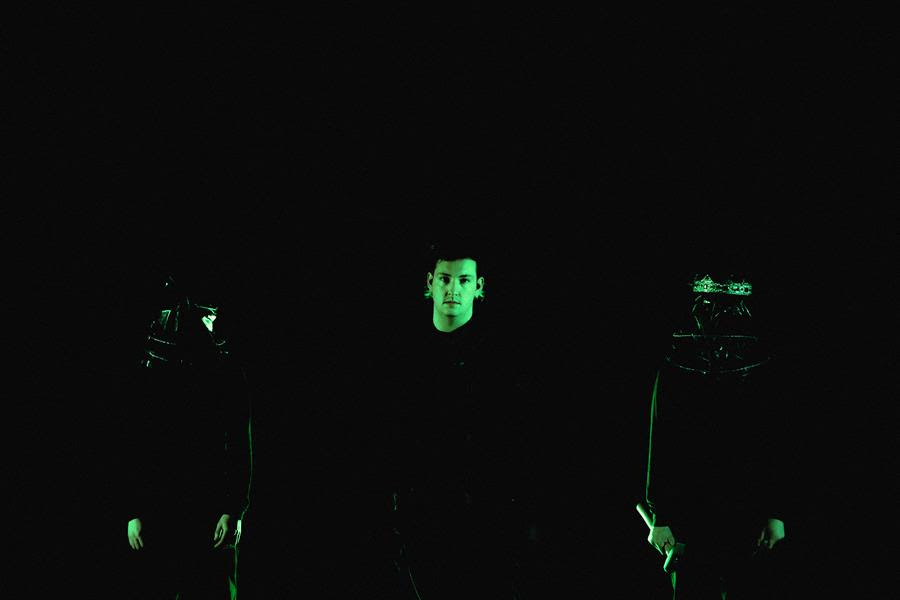 King Yosef recently announced a new EP, The Ever Growing Wound, due May 2 – you can pre-order it here. Today he's shared the second single/video from the EP, "Shifting Eyes," watch the video here.  Also be sure to check out the last video from the EP, "Fair Bloom" which you can watch here.
quote from Yosef about "Shifting Eyes":
""Shifting Eyes" is the direct result of playing with more traditional-leaning metal bands. I aimed to make something that felt like you want to move, using all the metal and hardcore moments I love, but destroying all of that with synths, drum machines and noise instead of guitar riffs. The track draws influence from some of my older songs but brings things more to the future and a real world setting. My only goal with this song was emotional release I knew we'd eventually get from playing it live."
Produced, and mixed by King Yosef.
Mastered by Kellbender.
Directed and filmed by King Yosef, Cameron Gené & Tim Stickrod of BLEAKHOUSE.
Additional set design by Lyn Rook and Justin Butcher.
Bio:
King Yosef is the project of musician, singer & producer Tayves Yosef Pelletier from Portland, OR. Having started the King Yosef project in his teens, releases under the moniker are "more extreme and closer to the bleeding edge than most of today's internet-grown hip-hop. Though he's produced songs for Billboard Hot 100-charting rap artist like the late XXXTentacion and Ski Mask the Slump God, Yosef animates the lo-fi blown-out brood-scuzz of Soundcloud rap with the vein-popping screams of hardcore and the mechanical noise of industrial" (from a profile piece in REVOLVER Magazine).Yosef began producing for a number of artists in 2014 with a consistent string of releases and by 2015, found himself in more of a niche within the community of Soundcloud. This would eventually lead to him joining the group Members Only, fronted by the late XXXTentacion, as well as meeting his future collective members of the Red Mirror artist collective (Fifty Grand, Gin$eng, Hellion & Kellbender). He would eventually depart The Red Mirror during the pandemic.
While Yosef was continuing to produce for other artists he was starting to develop his own solo material. In this time the King Yosef project started to blend in more diverse influences which was showcased on the 2017 release Fortune Teller.
2018 would see the release of his sophomore album Guilty, a combination of metal, industrial, and hip-hop. This release solidified the King Yosef trademark which continued on subsequent singles such as "Lurch," "Pity Case" and "Stygian." In 2021 he released a collaborative LP project with his like-minded friends in Youth Code.
King Yosef
The Ever Growing Wound EP
(Self-Released)
Release Date: May 2, 2022
Pre-order it here
Track List:
Descent
Fair Bloom
Shifting Eyes
The Ever Growing Wound
Violence Breeds Violence
A Noise Begins
UV Ray