Rusty Santos shares "All Things Phasin'" video, with animation from Black Dice's Aaron Warren, directed by Liat Krongrad
Plus, listening party announced June 30 at In Sheep's Clothing
VIDEO / STREAM: "All Things Phasin" –
YouTube / Streaming Services
Multi-talented LA producer and musician Rusty Santos, best known for his work with Animal Collective / Panda Bear, has shared "All Things Phasin'," a new single & video from his upcoming album High Reality on London independent label Lo Recordings.
"All Things Phasin'" has a message that is decisively anti-commercialism — meanwhile the video is playful, featuring animation work from Aaron Warren (Black Dice), direction by Liat Krongrad and dance performances by Santos' cousins, Rebecca Sano and Ellyssa Taylor.
A self-produced and recorded return after Santos' last solo outing Eternity Spans, the new album features nine brand new songs performed on guitar, synths, piano, electronic / acoustic drums and bass that contemplate one's place in the universe, mental health struggles and our relationships with others.
Santos explains the jarring series of events that led to the creation of this album – "These songs were created from a place of necessity after I had been hospitalized and involuntarily held in a facility due to a psychotic break, which was brought on by tactics I faced by others in the music industry. It took the efforts of some artist friends and label contacts I work with to intervene and get me released. The people in charge at the facility didn't believe I was a record producer. The album title, High Reality, is the name I've given to the state of consciousness I was in while detached from day-to-day reality during my crisis."
More about the artist
Rusty Santos is a producer and musician. He spent formative time in NYC immersed in the electronic psychedelia scene along with friends and contemporaries Black Dice, Animal Collective and Gang Gang Dance, and many other artists in their orbit. He released a pair of solo albums on the UUAR imprint and then went on to create the group The Present. He first came to prominence with Animal Collective when he produced their celebrated Sung Tongs album in 2004 and then collaborated again with Panda Bear on his landmark album Person Pitch and the more recent album Buoys. Prior to living in New York, Rusty sang and played guitar in West Coast art-punk bands from his hometown of Fresno, California and later became enamored with the possibilities of electronic music once attending his first rave. Santos now lives in LA where he is active as a producer—including Black Dice's album Mod Prog Sic, Jackie Mendoza's EP Luv HZ, songs for the Chilean rapper-artists LIZZ, Ginla's album Everything.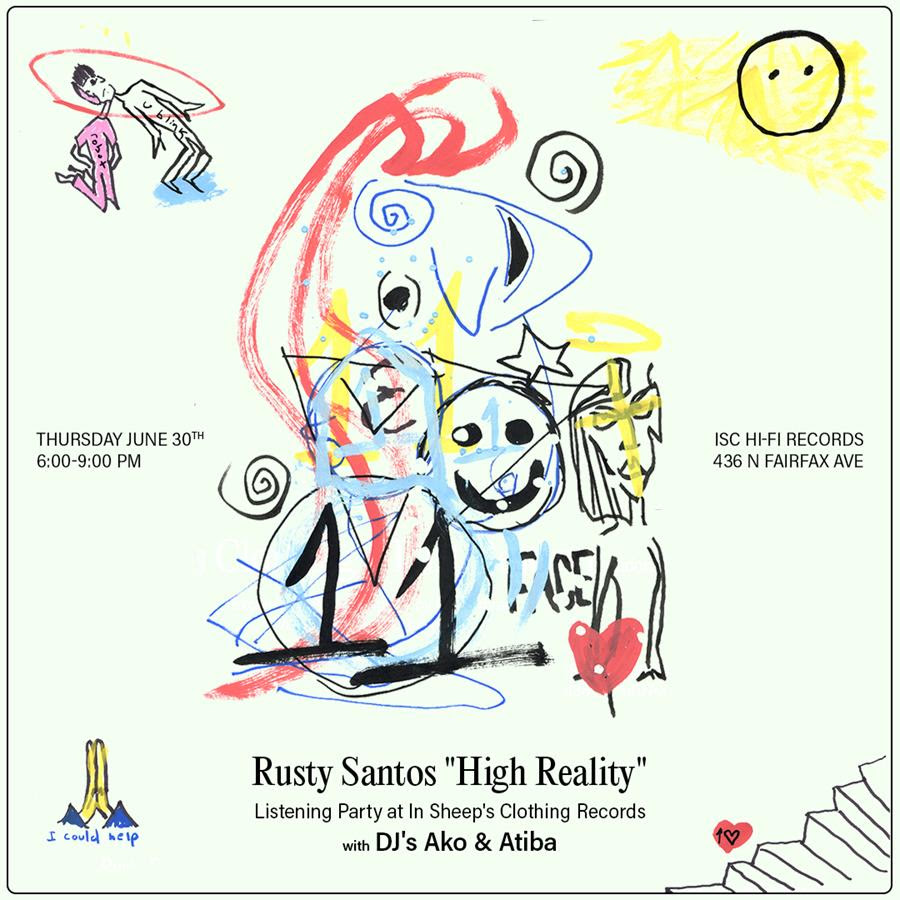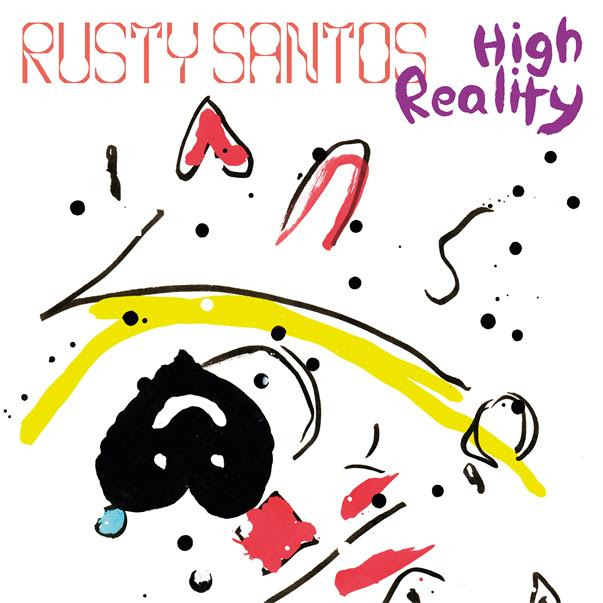 Rusty Santos
High Reality
(Lo Recordings)
July 22, 2022
Pre-order HERE
Track List:
1. Dream In Stereo
2. All Things Phasin'
3. Master Zodiac
4. Symbolic
5. Apocalypses
6. Kick Out The Spirit
7. Juggernauts
8. Life Or Death
9. Child Of The Night
RUSTY SANTOS LINKS: