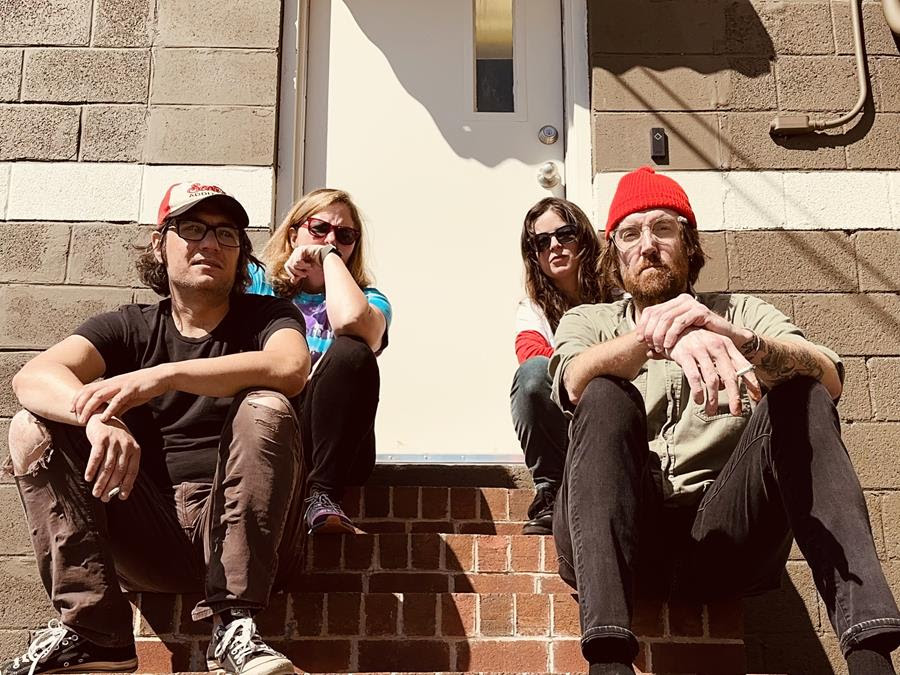 "Ego Death Kult describes a moment when an oppressive reality becomes so clear that it flashes neon with ridiculousness, like an exit sign. The hypnotic guitar riff forces out an instinctive head-bob, ad infinitum, becoming terminally driving— like a cult imperative. The lyrics play against this hypnosis with almost flippant affirmations like, "let it all out." While we are busy trying to figure out if this is an entreaty for or against the cult, we get the sense that— hey, either way, I think we're going to make it out of this thing alive." -Dave Vicini
Bio:
Beat Awfuls is the artistic vision of Boston expat and musical factotum Dave Vicini.
Drawing from drugs, pop culture, and his personal experience all with a punk rock ethos, Dave dismantles his inspirations until the result is uniquely Beat Awfuls. Like his heroes in The Breeders, The Velvet Underground, and Violent Femmes, his songs range from driving, enigmatic rockers to dark, vulnerable laments. These songs are meant to linger, seductive like a pop hook, all while Vicini explores themes of disaffection, drug dependency and the realities of late-stage capitalism.
Beat Awfuls' forthcoming album, PAWS, has the visceral and intimate quality of past releases, but finds new voice with dense distorted guitars, layered synths, and dissonance in all the right places. The title is an acronym for "Post-Acute Withdrawal Syndrome," an affliction of the after-effects of substance misuse.  While the title may pinpoint Vicini's location during the recording process, it doesn't bind him; this album isn't a slow, dour reflection on drug addiction and abuse; it's an earth-clawing grasp to regain ground.
Dave started Beat Awfuls in 2005 as a 4-track bedroom recording project while living in Boston. These early recordings were released as People's Champ: Anthology 2005-2011. After moving to Lexington, KY, and forming a band he released two EPs: Party Slip and Hair to the Throne. In 2016, Beat Awfuls released their first full-length album, Nothing Happens on indie label Jurassic Pop. In 2019, Dave made his way back east, recording his sophomore album, Banana Appeal, before landing in Richmond, VA in 2020. In 2021, he reformed the band and then in 2022 he released a split cassette with Colleen Green. Beat Awfuls await their next full-length release, PAWS, slated for Feb. 10, 2023.
Beat Awfuls are:
Allison Apperson (she/her)- drums
Russell Lacy (he/him)- lead guitar
Kelly Queener (she/her)- bass, vocals
Dave Vicini (he/him)- guitar, vocals
Press photo by Lou Weed
Beat Awfuls
PAWS
(Cocoa Beach Tapes / Youth Kulture)
Street Date: Feb. 10, 2023
Pre-order it HERE
Track Listing:
1. Interstate Skeletons
2. Heavy Mental Spirit
3. Punks On The Dance Floor
4. Espree Baby
5. College Ring
6. Narc
7. Skyscraper Women
8. Ego Death Kult
9. Forever Lonely