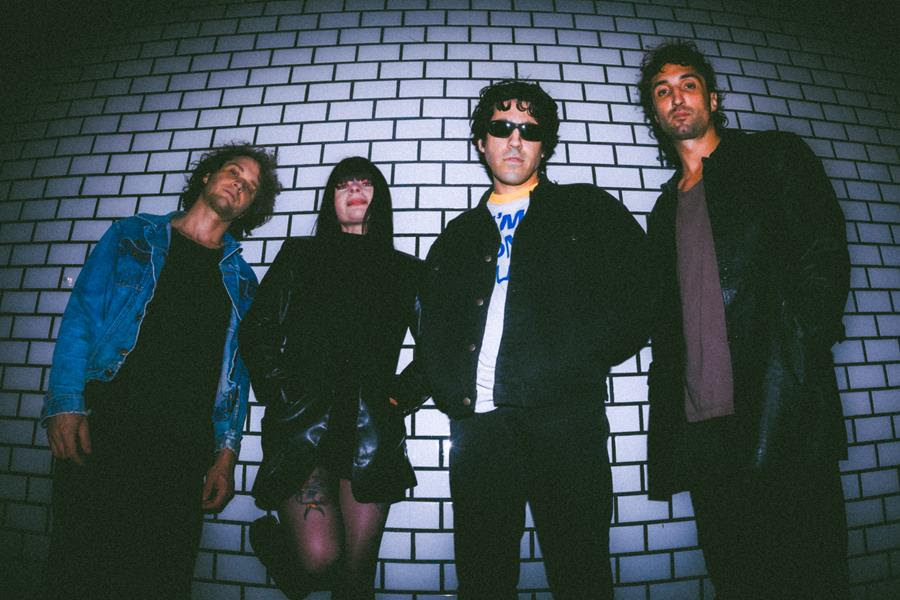 Today Austin, TX noise-pop/alt-indie band DAIISTAR are announcing their debut album,
Good Time,
and sharing the new single and video "Star Starter." The album is out September 8th via UK label Fuzz Club (with a special Levitation US pressing) and arrives off the back of their debut single "Tracemaker" and newly-announced US tour dates with The Black Angels and The Dandy Warhols. Released alongside a video by Vanessa Pla, you can check out "Star Starter" here:
DAIISTAR.lnk.to/starstarter
On the new single, DAIISTAR's Alex Capistran (guitar/vocals) writes: "I was messing with some congas in logic and accidentally dropped them into a track with a synthesizer plugin. When I played it back it sounded great and thought it was perfect for "Star Starter," so I moved it into key and that's how the intro came to be. Kind of a serendipitous moment. Another good memory I have from those sessions is of Nick Cornetti going full-speed on tambourine for a few takes, it was a marathon and quite entertaining to watch. We enjoyed making this song and we're happy to finally share it."
Made up of Alex Capistran, Nick Cornetti (drums), Misti Hamrick (bass) and Derek Strahan (keys), DAIISTAR formed in the spring of 2020. Creating a narcotic blend of noise and melody, the band takes their inspiration from the neo-psychedelic era of the 80s and 90s and pulls it into the future with modulating synthesisers, heavy guitars, bouncing bass lines, and spiraling hooks. Their debut studio album, Good Time, was produced by Alex Maas of The Black Angels and engineered by James
Petralli of White Denim.
On their incoming debut, Capistran adds: "To us, these songs were a glimmer of light. Starting a band at the peak of the pandemic to some might seem ill-timed, but to us it was a way to escape for a moment. There was something to look forward to and we kept our heads in the future. These songs guided us through some dark times and hopefully they can do the same for you. GOOD TIME is here."
photo by Janelle Abad
TOUR DATES
All dates w/ The Black Angels & The Dandy Warhols
Oct 6 Tempe, AZ – Marquee Theater
Oct 7 Tucson, AZ – 191 Toole
Oct 8 Pioneertown, CA – Pappy and Harriet's
Oct 9 San Diego, CA – Observatory North Park
Oct 10 Los Angeles, CA – The Bellwether
Oct 11 Pomona, CA – The Glass House
Oct 25 Dallas, TX – Ferris Wheelers Backyard and BBQ